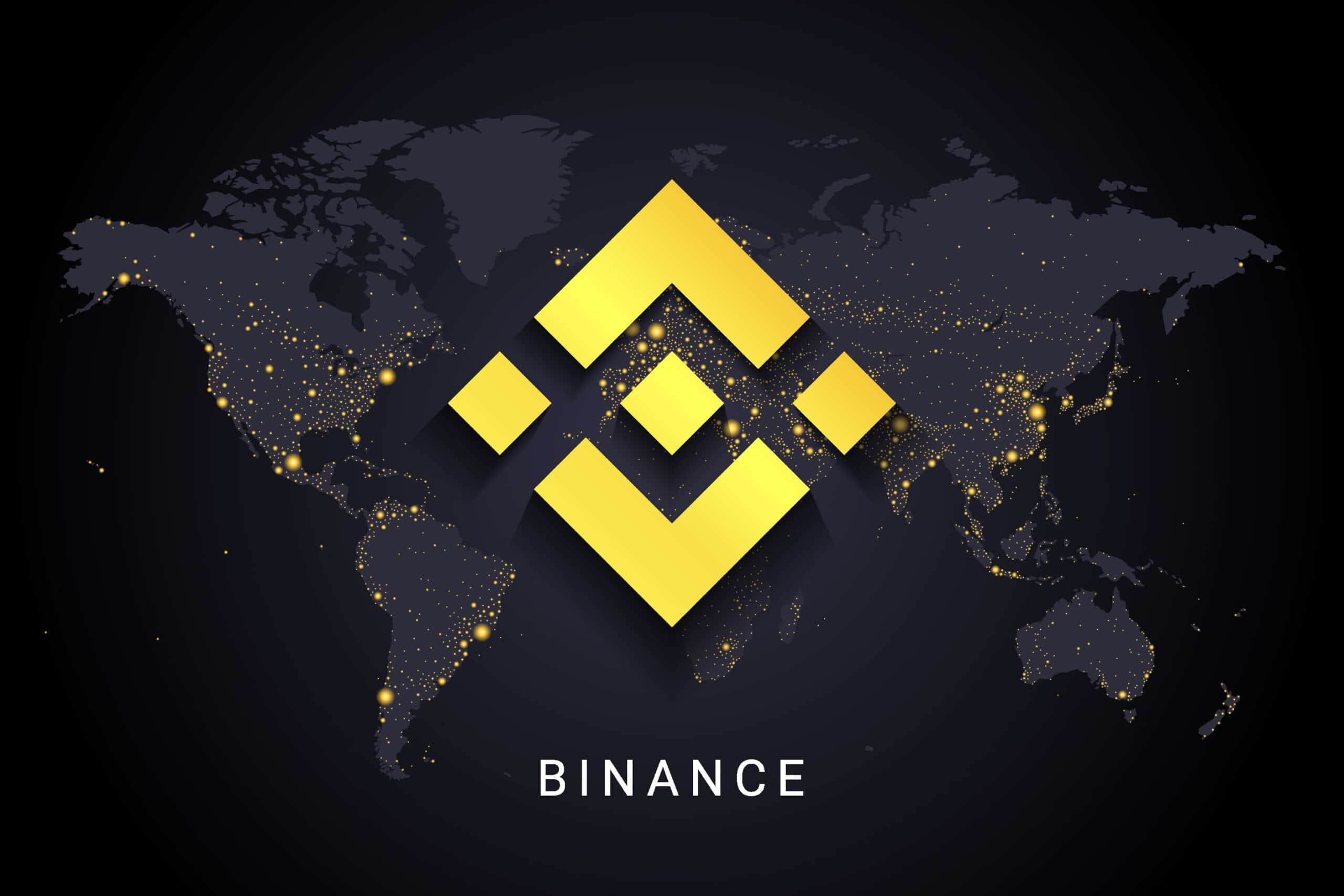 If you're a crypto trader, it's highly unlikely that you haven't heard of Binance (Or Binance.US) or at least considered it as a viable trading platform for your crypto endeavors.
This should come as no surprise since the global fintech company founded by Changpeng Zhao has some of the highest ratings for its trading features, payment methods, support for fiat currencies, and more.
Binance, in particular, dominates the cryptocurrency exchange market in terms of user base and trading volume. This exchange also offers the widest selection of digital assets, the deepest liquidity, and the lowest costs. Binance also serves as a decentralized digital asset exchange where users can purchase, trade, and store various cryptocurrencies and other digital products.
On the other hand, while Binance is outstanding, the platform or some of its features may not be accessible in your country. Moreover, the approval process for a new account can sometimes take up to several weeks, too, due to network congestion and security reasons.
As a result, numerous investors are exploring other opportunities, and the aim of our guide is to introduce you to the best ten Binance alternatives.
1. Coinbase

Coinbase is an acceptable alternative to Binance because of its regulated status and user-friendly interface. I've found that one of the most notable differences between these two exchanges is the number of supported cryptocurrencies, even more so than the regulated status. Coinbase's verification process is more stringent, but it only accepts a fraction of the cryptocurrencies that Binance does.
Based on metrics like unique daily visitors and daily trading volume, this cryptocurrency exchange ranks just behind Binance as the second most popular in the world, according to CoinMarketCap. The exchange's extraordinary security measures, together with the ease with which its trading instruments can be used, have contributed significantly to its meteoric rise in popularity.
When it comes to trading volume, Coinbase is in direct competition with the industry leader. The American site is regulated and geared toward rookie traders; Binance, on the other hand,  is unregulated and better serves the demands of experienced traders. Those are the two main ways I find the two most prominent platforms in the world to be different.
Binance, on the other hand, has some of the lowest trading costs of any major exchange, while Coinbase is one of the priciest trading platforms overall, especially for its entry-level service offering.
Click here to learn more about Coinbase
2. Coinbase Pro

While novices may like the Coinbase platform's ease of use, seasoned traders may find Coinbase's high fees to be an impediment to their route to cryptocurrency wealth. And to be truly professional, a cryptocurrency exchange must be able to intuitively recognize and mindfully deem the trading preferences and requirements of its users, indeed.
This reaction from institutional traders appears to have been anticipated by Coinbase's management since they have authorized reduced fees for the market makers that contribute to the exchange's liquidity on the Coinbase Pro platform. 
Experienced cryptocurrency traders will find the advanced trading capabilities available on the Coinbase Pro platform to be an excellent fit. By giving experienced traders access to more sophisticated trading tools and a broader range of investment products, Coinbase Pro enables those traders to take complete control of their trades and maximize their profit potential.
Coinbase Pro is based on the same architecture as the discontinued GDAX trading platform, and it offers traders a thorough charting of the market swings that can help them find the best possible entry and exit points. This advanced platform also provides access to API keys that third-party applications can use to interact with your Coinbase profile, allowing for a more personalized trading experience.
Click here to learn more about Coinbase Pro
3. Gate.io

If you're looking for a cryptocurrency exchange that gives you access to a large variety of altcoins without breaking the bank, consider Gate.io. But let's start from the beginning.
Gate.io is an established cryptocurrency exchange operating out of the Cayman Islands. In order to facilitate fast and easy transfers of assets, the developers of this cryptocurrency project have merged state-of-the-art technological solutions into a streamlined trading platform. Through Gate.io, you have access to a wide variety of financial solutions and instruments for managing your digital assets and trading cryptocurrencies.
Regarding the complexity of its trading platform, you might well be intimidated by Gate.io's UI at first if you're not used to trading cryptocurrencies. Namely, Gate.io offers you a plethora of resources, including trading tools, educational articles, and expert advice, all from the convenience of the dashboard. 
Whereas most exchanges use a maker fee/taker fee approach for determining fees, Gate.io bases their pricing on your VIP status. This pricing structure means that the more you use Gate.io, the lower your per-transaction fees will be. According to your 30-day trading volume, GT holdings, and total holdings amount in USD, your costs could be anywhere from -0.01% to 0.2%.
Click here to learn more about Gate.io
4. KuCoin

Regarding total trading volume, KuCoin ranks as the world's fifth-largest cryptocurrency exchange. With a large selection of cryptocurrencies and several trading options, this worldwide crypto trading platform is widely regarded as one of the industry's most cost-effective third-party crypto exchanges. 
KuCoin stands out among its competitors due to its wide range of available cryptocurrencies and low transaction fees. Additionally, margin trading, crypto lending services, cryptocurrency staking for earning passive income on your coins, and other trading alternatives are only some of the advanced trader-friendly features offered by the platform.
More informed investors should understand that KuCoin is not a regulated exchange because of its locations in Singapore, Hong Kong, and Seychelles. Financially speaking, these regions are heaven for new crypto enterprises because their restrictions are laxer than those of the United States and Europe. As a result, trading platforms in these regions provide lower fees and a more comprehensive selection of low-cap coins.
For a long time, KuCoin didn't accept fiat currency deposits because the exchange isn't officially recognized as a trading platform. In order to trade cryptocurrencies on KuCoin, crypto newbies would need to first convert their fiat currency to cryptocurrencies through a fiat-gateway exchange, such as Binance. As a result, some more experienced traders were forced to abandon the market since they couldn't access their fiat money.
Click here to learn more about KuCoin
5. Kraken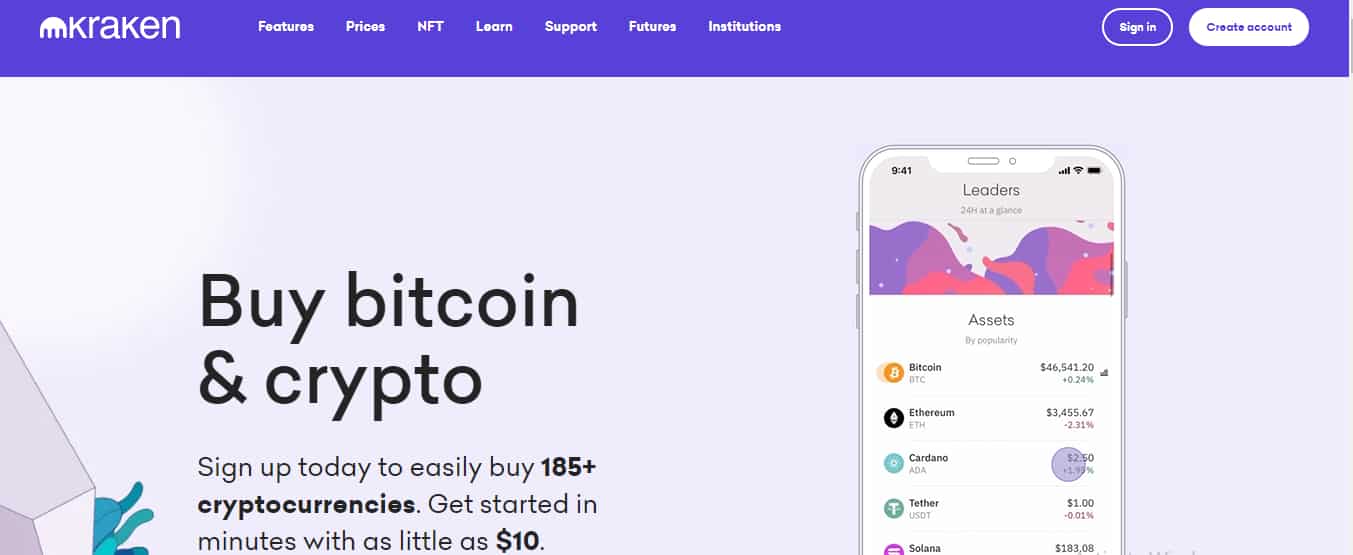 Kraken is an excellent alternative to Binance and can be accessed in almost every US state. In contrast, US-based traders interested in Binance have to use a completely separate platform, Binance.us, which lacks many of the popular features of the original platform.
Moreover, crypto investors who place high importance on their privacy and security have another reason to consider Kraken as a potential option to Binance: the exchange's top-notch security features.
In contrast to Binance and other providers of a similar nature, Kraken is more forthcoming regarding the security protocols it employs. This crypto trading platform has also never dealt with any security breach. 
Last but not least, Kraken is a cryptocurrency exchange that supports more than 70 coins and remains a very cost-effective option despite having higher trading costs than Binance. 
The bottom line? Kraken is one of the few exchanges that can match Binance's competitively low costs while boasting a military-grade security system. However, in terms of the number of crypto assets they list, Kraken is far outperformed by Binance. In fact, this is true of every other cryptocurrency exchange operating in the industry.
6. eToro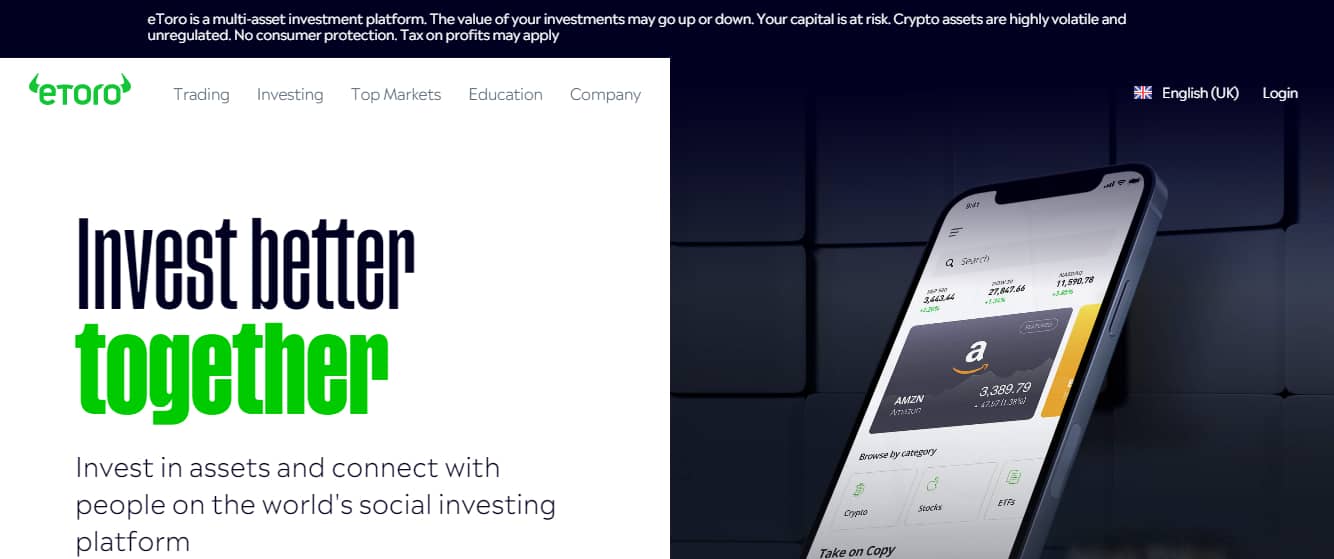 eToro is a globally renowned Israeli financial technology firm with offices in the UK, the US, Australia, and Cyprus. This social trading platform has been around since 2007, adding support for crypto trading in 2018 to expand its already broad scope of financial instruments. It is also one of the most well-known and trusted online cryptocurrency trading platforms.
In many ways, including the diversity of its cutting-edge trading instruments, this marketplace is analogous to Binance. On the other side of the coin, eToro stands out from Binance thanks to its social trading options, copy portfolios, and regulatory status (it is supervised by the Cyprus Securities and Exchange Commission or CySEC).
In addition to operating as a foreign exchange (FX) and contracts for difference (CFDs) brokerage, eToro provides trading in a wide variety of other markets, including equities, ETFs, and indices. CopyTrading, a functionality exclusive to eToro, lets users automatically mimic the trades of other experienced investors based on criteria that the user specifies.
Furthermore, trade openings and closings are free on eToro, although the spread varies by instrument. When you purchase or sell cryptocurrency on eToro, a 1% fee is deducted from your balance. Depending on your currency pair, this could make trading more cost-effective or costlier than on Binance.
In light of the aforementioned, eToro is a strong contender among the available Binance alternatives. 
7. CEX.io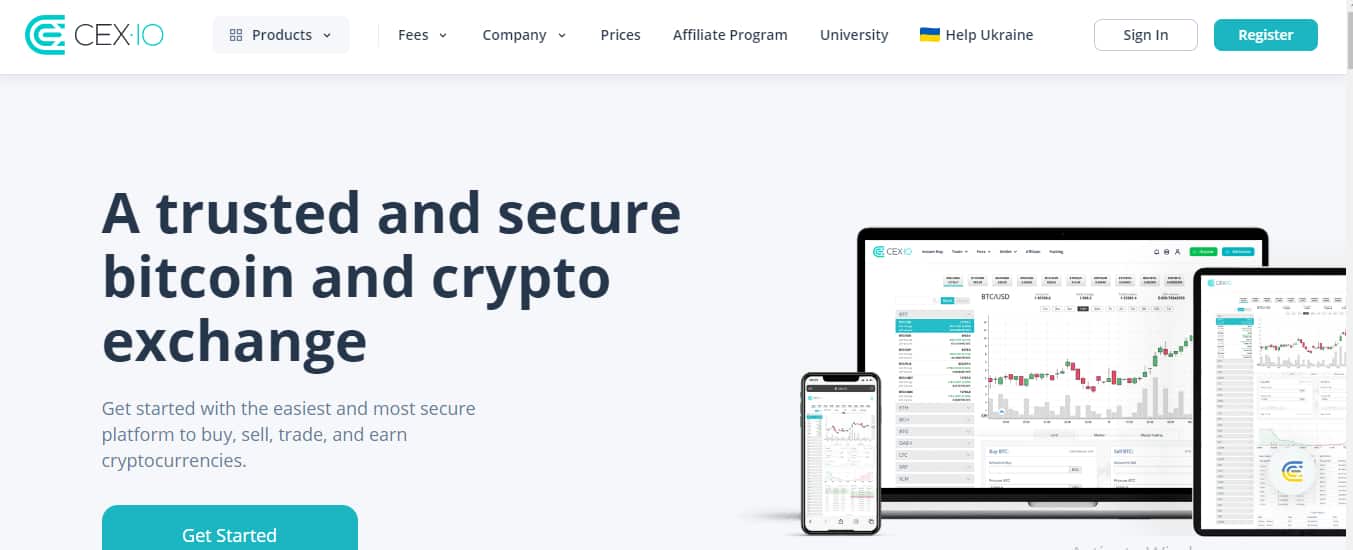 CEX.io, one of the earliest Bitcoin exchanges, was launched in 2013. The headquarters of CEX.io are located in London, United Kingdom. Initially, it functioned as a Bitcoin exchange and cloud mining provider, making it the first fintech startup of its kind.
Regrettably, cloud mining ceased in January 2015. Currently, CEX.io is merely a cryptocurrency exchange boasting an FINCEN authorization.
Once dedicated primarily to purchasing and selling cryptocurrencies for fiat currency, CEX.io has expanded its offerings in recent years to include spot trading and margin trading, the latter of which is now in beta testing.
Compared to Binance, they do have a noticeably lower amount of coins listed on their platform; nonetheless, all of the major currencies are there, which should be enough to sate the requirements of the vast majority of regular traders.
The prices charged by CEX.io are also very reasonable: deposits and withdrawals made using ACH and SEPA are free of charge, but ones made through credit cards and bank transfers incur only somewhat higher fees.
Finally, unlike Binance, they are a regulated corporation with a transparent and upright regulatory standing, arguably its most significant benefit. Therefore, if you're a crypto trader looking for an alternative to Binance, consider signing up for CEX.io instead.
8. Gemini

There's solid justification for Gemini's reputation as one of the world's most secure exchange platforms. In particular, from the very beginning, the Gemini development team has been committed to making sure that all transactions conducted on the exchange platform are as safe as possible.
Gemini is ideal for investors who place a premium on privacy and online security due to the variety of trading services it provides, including those for novices and experts alike, and the dedication of its management team to continuously upgrade the platform's security measures and online data protection mechanisms.
This marketplace offers first-rate assistance to its users whenever they have a question or concern, making it ideal for anyone seeking a superior customer care experience – an aspect of Binance's functioning that has to be improved, indeed. 
All in all, you can discover the same extensive selection of products and coins to trade on Gemini as you would on Binance, but with much tighter security.
9. BitPanda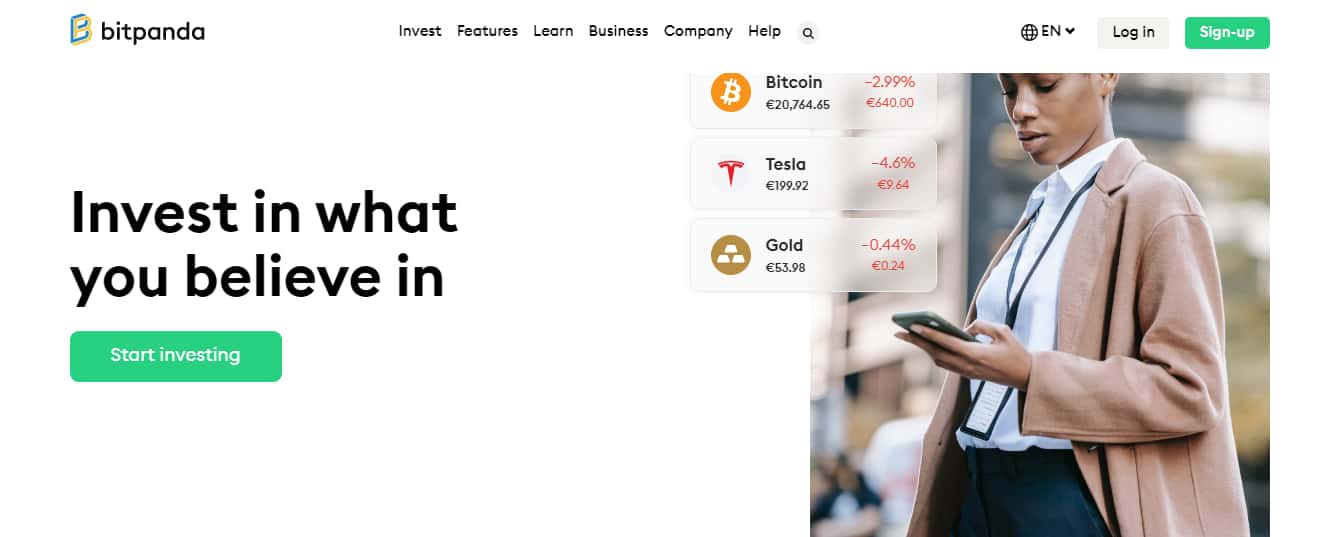 What if you had access to digital assets, precious metals, ETFs, stocks, or maybe cryptocurrency indexes, all in one convenient hub, where you knew your digital assets were safe, your transactions were quick, and your costs were minimal? Do you think it's going to be tough to track down these specific criteria?
From the looks of things, I have found one of those platforms that enables all this and more! BitPanda has a flawless 5-star rating on Trustpilot, so I have no doubt that you're already familiar with it.
This Austrian fintech startup has come a long way since its launch in 2014, when it was one of Europe's few Bitcoin exchanges. BitPanda, as a cryptocurrency exchange, has everything a trader could want: a wide variety of tradable assets (including cryptocurrencies, precious metals, stocks, and more), a straightforward interface, a comprehensive knowledge base, a mobile app, and a separate platform for experienced traders.
Since there is no perfect startup, we should count the platform's rather expensive fees as a demerit. As with other exchanges, it's vital to remember that costs are already factored into the price in real-time. Despite this, BitPanda's creators deserve a tone of credit for building a superb, technically sound trading platform that caters to traders of all expertise levels.
Bitpanda also operated for a considerable time without a valid license and in a grey area from a regulatory perspective. However, the Austrian Financial Market Authority issued Bitpanda a PSD2 license in April 2019. As a result, the exchange can now offer its payment processing and other fintech services to customers in the Euro Zone thanks to the new license.
10. Phemex

Jack Tao, a former executive at Morgan Stanley, established Phemex in 2019 as a platform for trading cryptocurrencies and derivatives. Phemex's fintech professional teams built the platform with crypto market volatility in mind, focusing on the platform's underlying engine's processing speed. Therefore, the developers aimed to create a system that would facilitate the swift, secure, and hassle-free trading of crypto derivatives.
Creating a Phemex trading account is simple and requires no proof of identity checks. Your password-protected email account will be verified as yours once you enter the invitation code provided to you. On the other hand, Binance users should be aware that their account confirmation may take a little longer.
As a continuation, Phemex is another exchange that can rival Binance in terms of low trading fees. The costs charged by the exchange are low compared to other similar services, and most users will likely not even notice them in light of the massive profits that a skilled trader may earn. Presently, the maker receives a rebate on trades in Perpetual Swaps (as well as some futures) of -0.025% compared to the taker's charge of 0.075%.
The exchange's legal position with various authorities is one of BitMex's major weaknesses. The exchange is just as dubious as Binance, which faces regulatory issues in several jurisdictions. As a direct consequence of this, BitMex and Binance are on an equal footing here.
Despite this, BitMex is a good alternative to Binance if you are interested in margin trading but don't want to utilize Binance.
Also see