About the Exchanges
Binance and bItFlyer are among the leading global crypto exchange platforms, however, their scope of services is very different.
Let's take a deep dive into the Binance vs bitFlyer exchange comparison.
Binance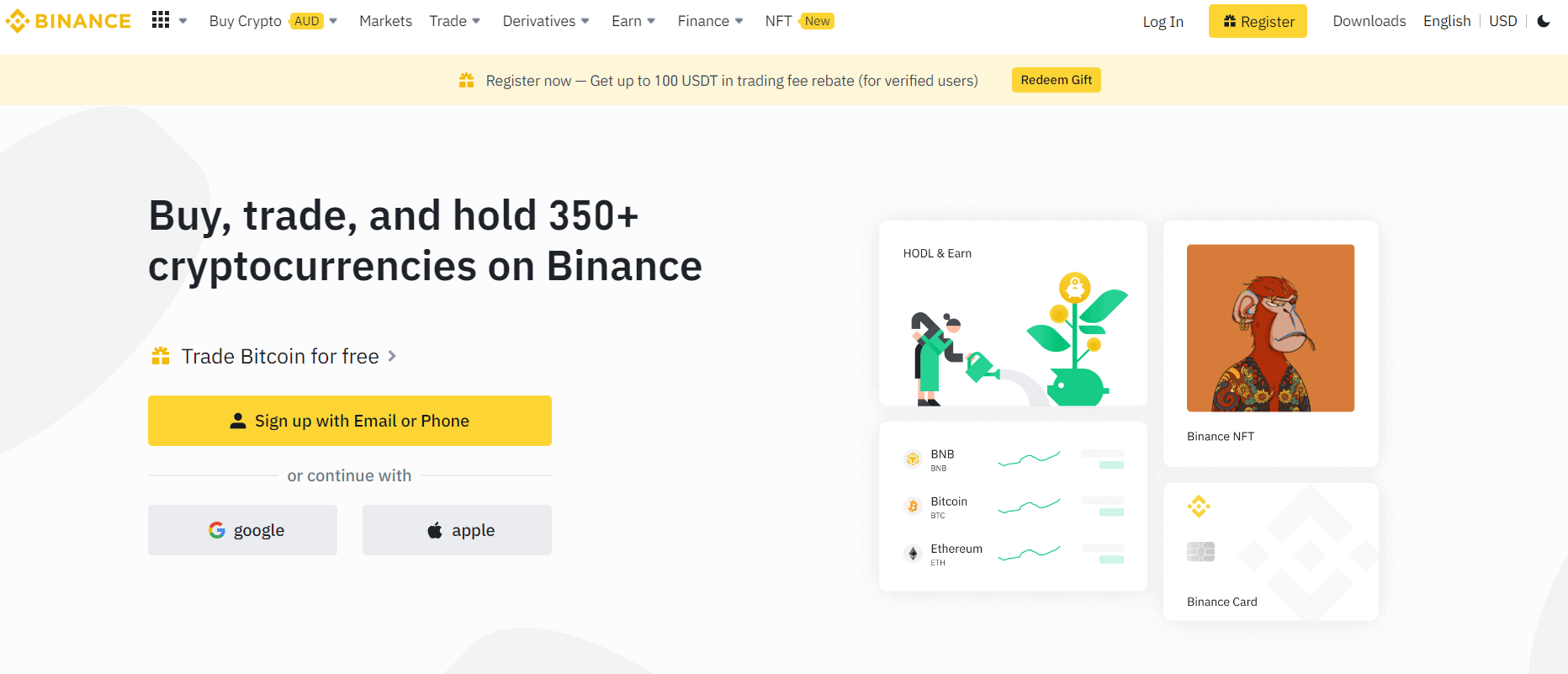 The Binance crypto exchange is the market leader when it comes to crypto trading. The platform has been present on the market since 2017 and quickly became the largest player among crypto exchanges. Binance is a non-regulated crypto exchange that operates in most parts of the world except for the US and a few additional regions. 
Users can do everything on Binance, from instant trading, crypto swaps, spot trading, and margin trading all the way to high-risk derivatives trading, futures contracts, and crypto staking.
The platform even has an NFT marketplace of its own, along with a prepaid crypto Visa debit card. Binance caters to both beginners and experienced traders in need of advanced trading features. 
bitFlyer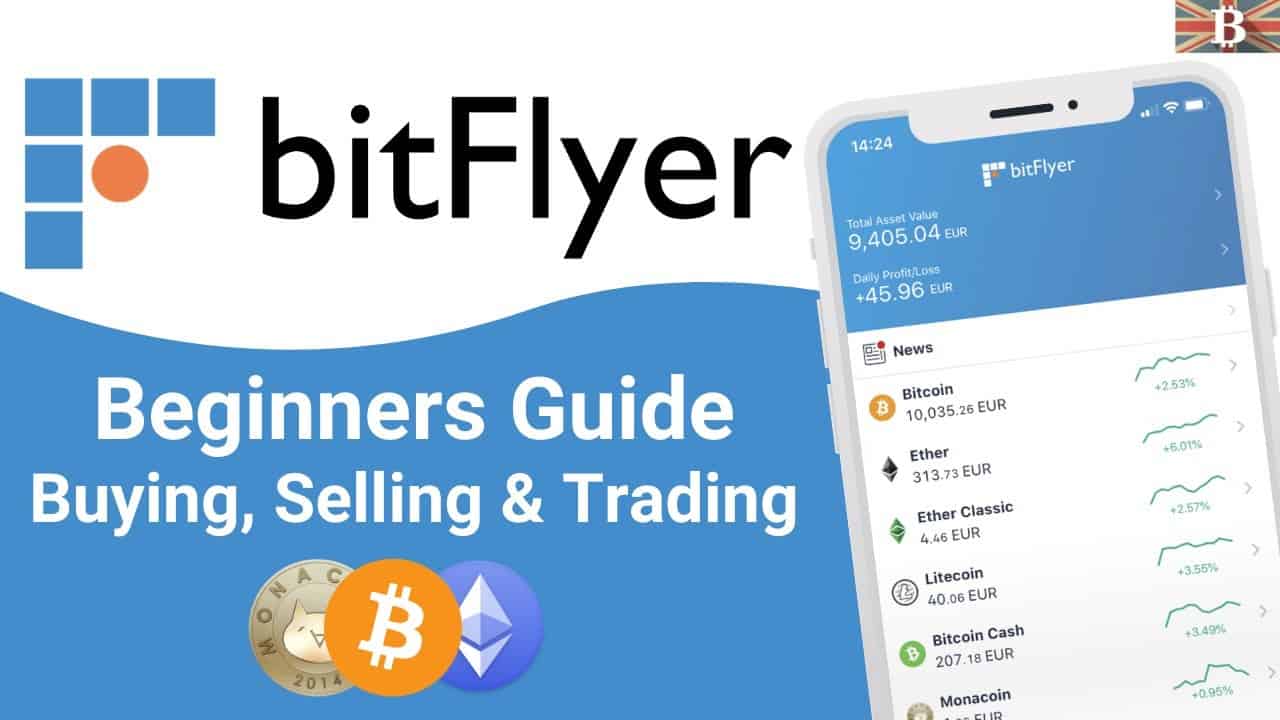 BitFlyer is a crypto veteran platform from the early days of the market. The platform is among the top 20 crypto exchanges, according to CoinMarketCap, and has been active since 2014. BitFlyer is a strictly regulated crypto exchange available in the European Union, Japan, and the US, through the bitFlyer US subsidiary.
The platform is known for its reliable trading services, tight security, and its focus on a handful of leading digital currencies.
Beginners can use the instant trading feature to quickly buy and sell crypto, while advanced users have a classic trading interface at their disposal. BitFlyer is a great exchange platform for users who only stick to the most reputable cryptocurrencies, such as Bitcoin (BTC) and Ethereum (ETH).
Pros and Cons
Binance Pros
Huge selection of more than 600 cryptocurrencies.

Great for both beginners and experienced users.

A broad range of trading features.

Binance NFT marketplace.

Numerous crypto staking features.

Binance Visa debit card.

Low fees.
Binance Cons
Binance isn't a regulated crypto exchange.

You can't use Binance in the US. Users can only use the Binance US platform, which has limited features.
bitFlyer Pros
One of the most secure crypto exchanges on the market with platinum security certification in Japan.

Fully regulated platform under US, Japanese, and EU laws.

Beginner-friendly.
bitFlyer Cons
A very limited selection of cryptocurrencies.

No crypto staking features.

High fees for instant trading.

Only available in the US, EU, and Japan.
Binance vs bitFlyer: The Crypto Exchange Comparison 
Opening an Account
Here's how to open an account on Binance: 
Go to the official

Binance website

and click on

Register

.

You'll need to choose an account registration option. You can either proceed with your Google or Apple account or provide an email address or phone number.

Once you choose your registration method, you'll need to create a password.

Enter your referral code if you have one.

Agree with the terms of service and privacy policy.

Click on

Create Personal Account,

and you're done.

Now you'll receive a confirmation email or a text message from Binance with an activation code. Enter the code, and you're ready to start trading on Binance.
To open an account on bitFlyer follow these steps:
Go to the

bitFlyer

landing page and click on

Sign Up

.

Provide an email address and click on

Sign Up for Free

.

You'll shortly receive a confirmation email with a verification code. Enter the code on bitFlyer.

Set up your account password.

Agree with the user terms and privacy policy.

Now you need to provide bitFlyer with your full name, date of birth, address, city, postal code, and nationality.

Once you enter your mobile phone, bitFlyer will send you a confirmation code in a text message. Enter the code and proceed to the next step.

Choose your country and select whether you want to use your passport or government ID card to verify your identity.

Upload a photo of your ID document or take a photo with your webcam and submit it.

Proceed and submit your verification request. You'll receive a confirmation message within one business day, and you're ready to start trading on bitFlyer.
Main Features
Binance has all the features you need to invest in hundreds of cryptocurrencies and trade assets. The instant trading and quick swap features are made to let beginners quickly buy or exchange crypto.
The advanced trading interface includes a price chart for the selected trading pair, an order book, a list of active orders, and technical analysis tools. Users can engage in spot trading and margin trading on the Binance trading interface. Additionally, users also have different crypto derivatives and futures contracts at their disposal.
Binance is also great for staking dozens of different cryptocurrencies. You can even borrow or lend assets on Binance. One of the most practical features of Binance is the platform's prepaid Visa debit card that allows users to spend crypto at millions of stores. The card instantly converts crypto to fiat. NFT lovers have access to the Binance NFT marketplace, which has a strong selection of trending NFT collections.
BitFlyer has far more limited features when compared with Binance. The platform is really only focused on simple trading features with a handful of digital currencies. Users can either trade through the instant trading feature or use the classic trading interface to issue different trading orders.
The interface comes with a price chart, order book, and various tools for technical analysis. The platform is also known for some of the best security features on the market and has a platinum security certificate in Japan.
BitFlyer is mainly focused on users who deal with just a few major cryptocurrencies. If you're looking for features like crypto staking, NFTs, margin trading, or crypto derivatives, then bitFlyer is the wrong choice.
Supported Cryptocurrencies
Binance has one of the largest selections of digital currencies among centralized crypto exchanges. You'll find more than 600 digital currencies on Binance, which should be enough for most traders. Binance supports the likes of Bitcoin (BTC), Bitcoin Cash (BCH), Ethereum (ETH), Fantom (FTM), Ripple (XRP), Binance USD (BUSD), BNB Coin (BNB), Decentraland (MANA), and hundreds of additional altcoins.
Binance only lacks support for a couple of currencies from the top 100 list on Coin MarketCap. These cryptos are the USD Coin (USDC) stablecoin and a few tokens issued by competitor crypto exchange platforms. Binance also lists a lot of BEP-20 tokens built on the exchange's native Binance Chain.
When it comes to the selection of cryptocurrencies, bitFlyer really can't compete with Binance. You can only trade nine cryptocurrencies if you're from the US, including BTC, ETH, Polkadot (DOT), Litecoin (LTC), Stellar Lumens (XLM), Tezos (XTZ), BCH, Ethereum Classic (ETC), and Basic Attention Token (BAT). Users from the EU and Japan have access to two additional cryptos, Lisk (LSK) and MonaCoin (MONA). 
BitFlyer adheres to strict regulatory policies that require the platform to obtain trading licenses for each listed crypto.
Payment Methods
Binance has a huge selection of payment methods and supports more than 20 fiat currencies, including EUR, GBP, HKD, AUD, USD, and many more.
You can buy crypto directly with a credit card or debit card through the instant trading option. If you want to deposit fiat currency into your Binance account and spend it later on crypto, you can send money to the exchange with a standard bank account transaction.
Binance also has a peer-to-peer (P2P) trading option, which allows users to buy or sell crypto with over 100 payment methods, including popular payment service providers like GooglePay, Apple Pay, PayPal, and others. 
BitFlyer has limited payment options compared to Binance. The instant trading feature supports bank card purchases, while fiat deposits are only available through bank account transfers. 
Trading Fees and Limits
Binance has super low trading fees, and users with a monthly trading volume below one million USD incur a 0.1% fee regardless if they are market makers or takers. If your monthly trading volume is above one million USD, the fees drop even lower. As far as the Binance withdrawal limits, you can withdraw up to 8 million USD of assets every day.
BitFlyer doesn't have a straightforward fee rate for the instant trading feature. Instead, you'll be charged a market spread which depends on the platform's liquidity level for a specific cryptocurrency. The spreads can vary between 0.1% and 6%, which is a wide range, so users can pay quite a lot for crypto if the liquidity and spreads are low.
However, the fee rate is much better if you use the advanced trading interface. If your 30-day trading volume is below 50,000 USD, you'll incur a 0.1% fee. The fees gradually drop down in line with the growth of your monthly trading volume. Users with a monthly trading volume between one and five million USD pay a 0.07% trading fee, while large-scale investors with a trading volume over 500 million incur a 0.03% fee.
How Safe Are Binance and bitFlyer?
Binance uses strong security mechanisms to keep all of the platform's assets safe and prevent cyber attackers from accessing user accounts. All of the data on the platform is SSL encrypted.
The user accounts are protected with passwords and two-factor authentication (2FA). Most of the funds on Binance are kept in the company's cold storage, except for a small amount of crypto, which is kept online to maintain platform liquidity. 
Binance is a non-regulated crypto exchange with no mandatory Know Your Customer (KYC) protocol that requires them to share their personal details. However, this also means that Binance users don't have any legal protection in case the platform goes bankrupt or gets hacked. 
Binance has never been hacked, but the Binance Chain network suffered a 500 million USD hack in 2022, which might cause concern for some users. 
BitFlyer has no hacks in its history and is known for employing super-tight security measures. The platform even has a platinum security certificate from the Japan Blockchain Association. All of the data on the platform is encrypted and the platform's funds are protected by multi-signature cold wallet devices. User accounts are protected with passwords and 2FA measures, similarly to Binance.
BitFlyer is a fully regulated crypto exchange and only available for use in regions where it's licensed to operate. You can't even access their website if you're not located in the US, EU, or Japan. Users are legally protected in case something happens with the platform and user funds get jeopardized.
Customer Support
Both Binance and bitFlyer have relatively limited customer support features. Binance allows users to submit support tickets or contact the support team through an email message, while bitFlyer is limited to a support ticket system and a help page on the website. 
The customer support features could use some improvement on both exchange platforms.
Mobile Trading
The Binance mobile app for Android and iOS operating systems is one of the best mobile crypto exchange apps on the market. You can access all of the platform's features, from simple instant trading and token swapping all the way to margin trading, crypto derivatives, futures contracts, NFTs, staking, and more.
The app works flawlessly, except the trading interface is a bit better on a desktop computer because you'll have a clearer overview of the trading features.
BitFlyer also has a well-designed mobile app. The app allows users to engage in instant and spot trading, which is pretty much all of the bitFlyer platform features.
How Do Binance and bitFlyer Compare to Other Crypto Exchanges?
Binance and bitFlyer are very different crypto exchanges, so we'll compare them with platforms that offer similar services.
Platforms like Huobi Global, KuCoin, and Gate.io offer a similar scope of features as Binance. These platforms have low fees similar to Binance, but Binance has a way higher withdrawal limit of eight million USD per day.
Unlike Gate.io and KuCoin, which had some major platform hacks, Binance has a clear hack history.
Huobi Global is the only one of these competitors that don't have its own NFT marketplace.
When it comes to the selection of available cryptos, Binance has more coins and tokens than KuCoin and Huobi Global, but Gate.io is the absolute winner among centralized exchanges with their selection of 1,400+ cryptocurrencies.
We can compare bitFlyer to Coinbase and Gemini. Both of these platforms are regulated crypto exchanges licensed to operate in the countries where they are available. These platforms are focused on instant trading and spot trading features through their advanced interface for experienced users.
When it comes to fees, Coinbase and Gemini are known for high instant trading fees, but compared to the bitFlyer instant trading spreads, even their fees can be low. 
The spot trading fees on the CoinbasePro and Gemini Active Trader interface are somewhat lower, but the spot trading fees on bitFlyer are more affordable. However, both platforms have a massive advantage over bitFlyer because they support more than 120 coins and tokens, compared to bitFlyer's modest 9 cryptos.
Conclusion
It's hard to compare Binance vs bitFlyer because Binance is an all-in-one crypto trading platform that covers a multitude of services, while bitFlyer has a rather limited scope of services.
BitFlyer is great if you're looking to get exposure to a few major cryptocurrencies, but Binance is surely a better option if you're searching for a platform that offers everything from different types of trading to staking and NFTs.