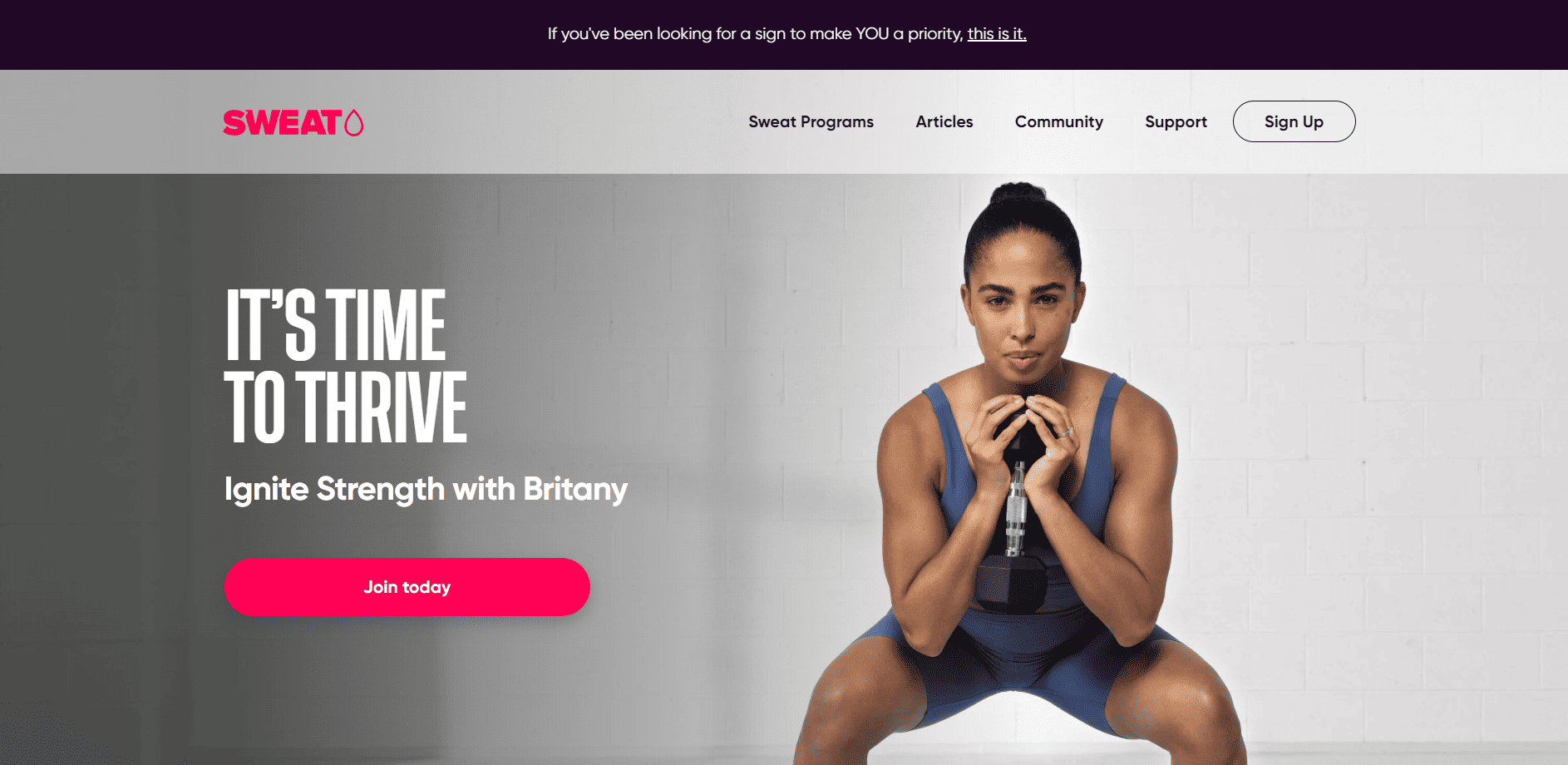 Sweatcoin (SWEAT) is a cryptocurrency that underpins the Move-to-Earn (M2E) functionality of the health and fitness platform Sweat. Through its Sweat App, the platform enables you to profit from taking care of your well-being by motivating you to do more physical exercise. 
Namely, the app converts your workouts into the SWEAT token, which you can later use to obtain products and services that can be bought in cryptocurrency, doing a good deed by donating them to a charity cause or exchanging them for other cryptocurrencies. 
Here's the deal. 
How Does Sweatcoin (SWEAT) Work?
Sweat was established in 2016 by Oleg Formenko and Anton Derlyatka, two entrepreneurs with a large experience in mobile and consumer products. In 2015, these two creative minds came to the idea of merging cryptocurrency with the physical world and launched their project the following year. 
Formenko and Derlyatka succeeded in developing an app that incentivizes people to do more for themselves by taking care of their physical well-being. The SWEAT token took the central place in this concept as a means to motivate the platform's users to move more in return for a crypto reward. 
The platform's operating principle is rather straightforward. You simply take part in various fitness programs offered on the Sweat app, such as taking a walk or running. The amount of exercise will help you accumulate rewards that you can convert to SWEAT tokens through some of the in-app services and products.
In support of this functionality, the Sweat app utilizes a GPS service to track the time and length of your physical activity, as well as motion sensors that record them in the app. After you finish your physical activity, the app employs the SweatCo Ltd motion validator to confirm the validity of your fitness achievement. 
To prevent illegitimate activities that would gain users an unfair advantage and benefits, the platform employs an algorithm to check your device and the validity of your data before confirming them on its blockchain.  
Main Features
For starters, each user of the Sweat App can earn up to 5 SWEAT tokens per day. Though this is the maximum limit, you can increase your daily limit of earned SWEAT tokens by staking your SWEAT balances and earning more rewards along the way.
Furthermore, you can enjoy taking part in Sweat's 2xBoost challenge, which is open daily to app users. With this challenge, you can double the amount of physical exercise you do if you choose a time of day when you can do it best.  
For instance, if you manage to outperform yourself during the selected time frame and walk for 5 miles instead of 3, the app will double your effort and record your activity as 10 miles. 
Also, if you dedicate yourself to completing 3 fitness challenges a day, the platform will reward you with 3 distinct rewards.
When you complete your first and second activity for the day, you'll get the option to watch promotional videos. For this, you'll become eligible to receive a gift box containing a random amount of SWEAT tokens. If you're lucky, you can get 1,000 of these tokens, but you can also end up with nothing. 
The third activity requires walking a minimum of 1,000 steps. For each step, you'll be rewarded with 0.95 SWEAT. However, if you're feeling in good physical condition and up to a higher challenge, you can walk a maximum of 10,000 steps. In turn, this will boost your reward and earn you 10,000 x 0.95 SWEAT tokens. 
What Is Sweatcoin (SWEAT) Used For?
Sweatcoin (SWEAT) is the utility token of the Sweat App, which is used to convert your workouts to cryptocurrency, i.e., SWEAT tokens. You can further use these tokens to buy products and services from the vendors that utilize crypto in their business, donate them to some charity cause, or swap them for other digital currencies. 
Where to Buy Sweatcoin (SWEAT)?
Apart from the possibility of obtaining SWEAT coins for completing fitness tasks and doing various physical exercises, you can also purchase SWEAT tokens through some of the most prominent cryptocurrency exchanges, such as OKX and ByBit. Feel free to check our best cryptocurrency exchange reviews for more options.
How Long Has Sweatcoin (SWEAT) Been Around?
The Sweatcoin (SWEAT) was introduced to the public at the same time the Sweat platform and app were launched, i.e., in 2016. 
What's Controversial About Sweatcoin (SWEAT)?
There are no known controversies or issues tagged to this project so far. 
How Many Sweatcoin Tokens Are There?
The SWEAT token is planned to be issued in a total amount of $38,611,306, while the token's current circulating supply amounts to 4,642,859,489 SWEAT tokens, according to CoinMarketCap. 
Can SWEAT Be Mined?
Currently, SweatCo Ltd is the single validator of the physical performance of the users. When there are more intermediaries to monitor users' progress and activity in the future, they would be able to operate their own nodes. For this, the validators will receive a portion of the transaction fees they process. 
Market Cap and Price History of Sweatcoin (SWEAT)
The Sweatcoin (SWEAT) current market cap amounts to approximately $0.008298, making CoinMarketCap rank Sweatcoin (SWEAT) #468 among all cryptocurrencies. 
Recently, the market price for a single Sweatcoin (SWEAT) has been hovering around $0.008316, while the 24-hour trading volume fluctuates around $1,369,180. 
Biggest Competitors of Sweatcoin (SWEAT)
STEPN (GMT) was the first Move-to-Earn platform that introduced the concept of earning cryptos by doing physical exercises. Stepp App (FITFI) and Genopets (GENE) (followed its lead and created a group of cryptocurrencies that reward their users for completing fitness tasks. 
These apps and tokens are currently the biggest competitors of the SWEAT coin and its Sweat App, as they also employ the Move-to-Earn methodology and integrate cryptocurrency with real-life physical movements by rewarding users for completing their daily fitness regime. 
What Does the Sweatcoin (SWEAT) Project Road Map Look Like?
As SweatCo Ltd is so far the only motion validator of the physical activities recorded through the Swaet app, the developers plan to introduce more validators (health-care professionals, insurance companies, and activity trackers). In this way, they would reinforce the application's trustworthiness and decentralize its functionality. 
Pros and Cons of Sweatcoin (SWEAT)
Pros
You can stake your SWEAT tokens for earning passive rewards;

Supported by a number of prominent exchanges.
Cons
The app has great competition among the other Move-to-Earn apps;

The SWEAT token has a few practical use cases.