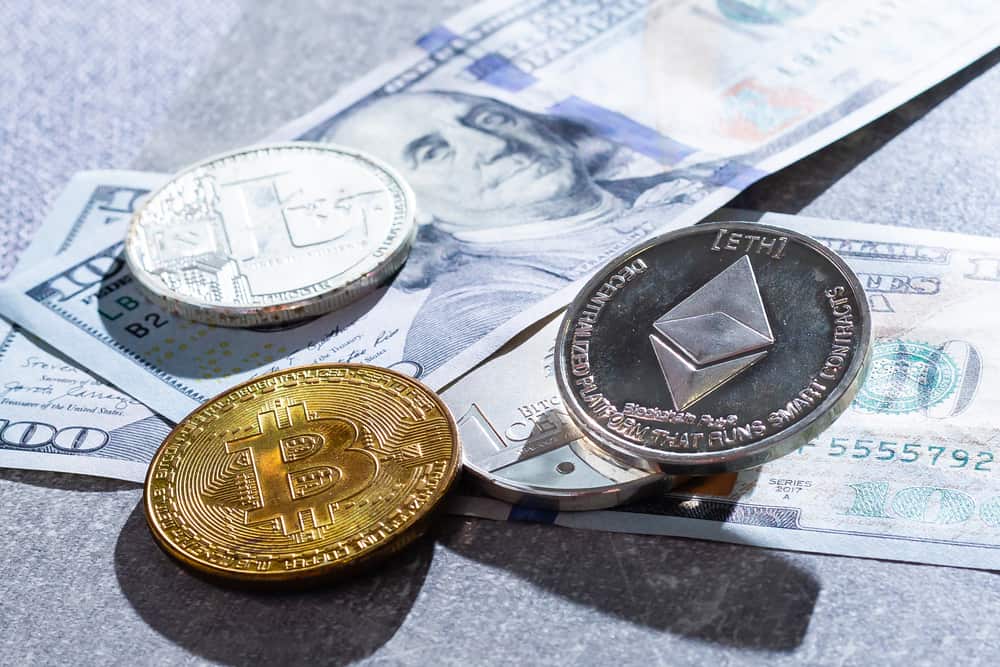 In this review, we'll compare Coinbase vs Gemini as two crypto trading platforms suitable for both beginners and advanced traders. While both exchanges offer user-friendly interfaces where you can test the crypto waters, they also have their differences.
Read on to find out the pros and cons of trading cryptos through Coinbase or Gemini, as well as what trading options they offer, how they secure your assets, and more. 
About the Exchanges
Coinbase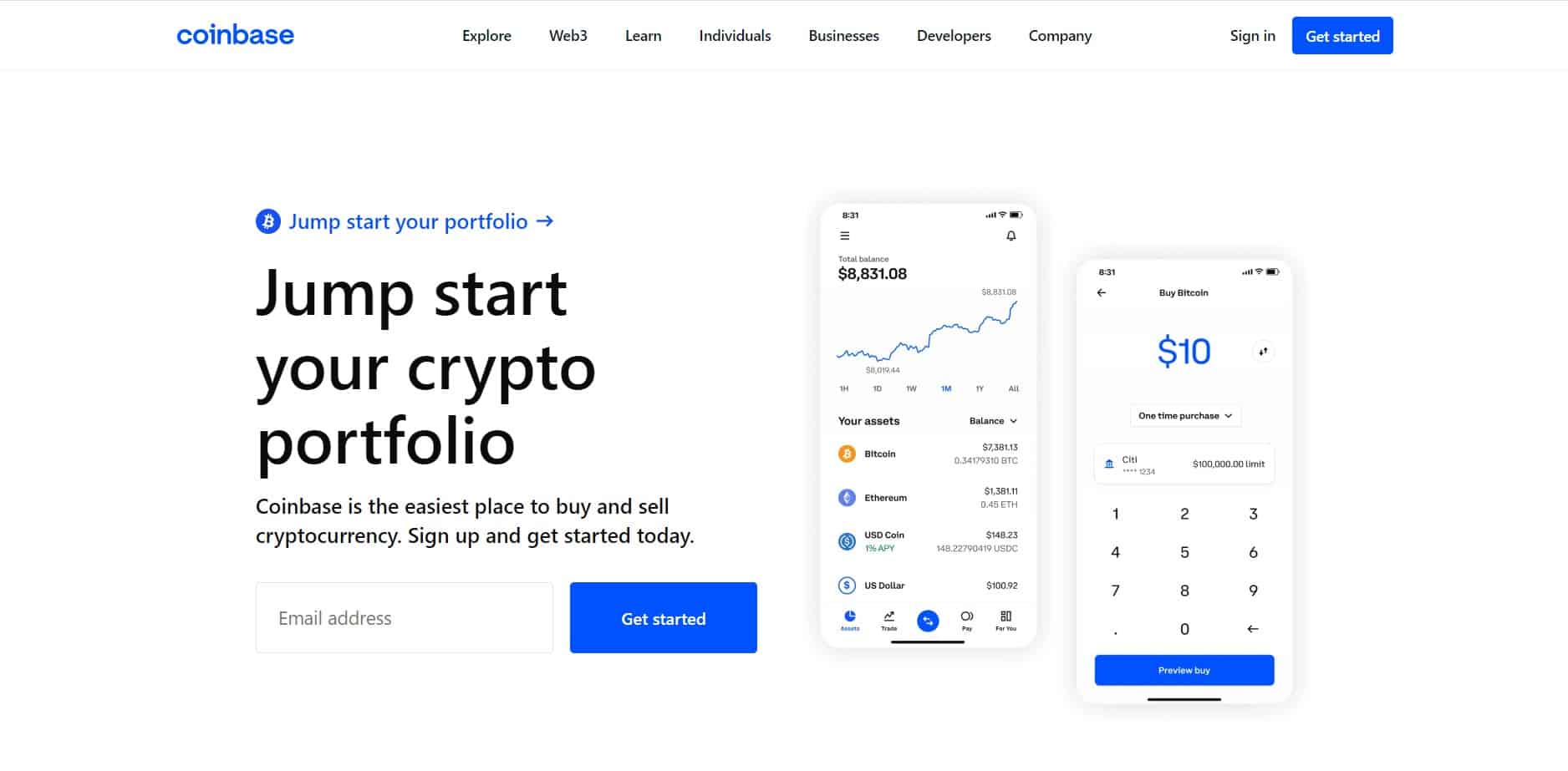 Established in 2012, Coinbase is one of the pioneers in the crypto sphere, aiming to provide wide access to the world of digital currencies. To this end, the platform offers specially designed trading widgets through which you can effortlessly buy your favorite crypto.
Dubbed the world's most beginner-friendly crypto trading platform, Coinbase is the second largest exchange in the industry, right after Binance. Even if you're just starting with crypto and aren't familiar with the specifics of trading cryptocurrencies, you can acquire your first coins through Coinbase in just a few clicks. 
Gemini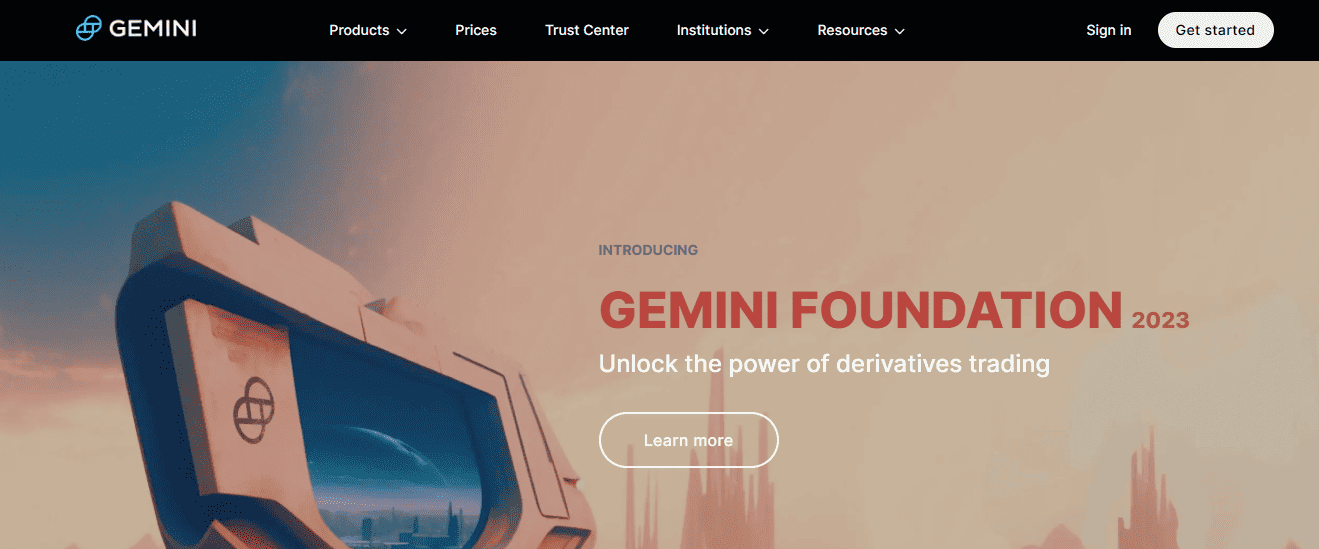 Gemini is a prominent New York-based cryptocurrency exchange established in 2014 by the brothers Cameron and Tyler Winklevoss – two of the wealthiest crypto billionaires, according to Forbes. 
Inspired by the first manned spacecraft program of NASA labeled Gemini, the entrepreneurial twins envisioned a new crypto space where they could probe the boundaries of the digital economy by offering a user-friendly and secure blockchain trading environment. 
This is how the Gemini platform came to be, underpinned by some of the strongest security mechanisms in the industry and a variety of financial products to bring crypto closer to the broader masses. 
Pros and Cons
Coinbase Pros
One of the largest crypto trading platforms in the world by trading volume, liquidity, and registered users;

FDIC insurance;

98% of users' funds are kept in cold storage;

Provides separate platforms for beginners and advanced traders;

Features an Instant Buy option;

Features a vast array of informative articles on all things crypto;
Coinbase Cons
Levies variable fees that depend on your country of residence, the payment option you choose, and the financial instrument you use;

The fee structure of this platform is rather complex and non-transparent;

The Instant Buy option and the fiat payments could be exorbitant.
Gemini Pros
One of the safest and most regulated crypto trading platforms;

Has never been hacked;

Provides two marketplaces aimed at beginners and professional traders;

This exchange is available in all US states, unlike other platforms that offer limited or no services for some US regions;

Offers OTC trading for larger investments;

Features a rich knowledge base;

Offers a derivatives trading platform;

You can earn passive interest on your crypto balances;

Provides excellent 24/7 customer service and mobile app.
Gemini Cons
The list of tradeable cryptocurrencies could be wider;

The derivatives platform is currently not available for US, UK, or EU residents;

Not the cheapest trading platform in the industry;

There's no phone support.
Coinbase vs Gemini: The Crypto Exchange Comparison 
Opening an Account
The Coinbase Exchange
Everyone interested in trading crypto over 18 years of age is eligible to open a trading account on Coinbase. For this, you'll be asked to provide your basic details, a phone number, and a valid electronic address. 
When the exchange validates your trading account, you'll go through the KYC protocol and provide a government-issued ID, your address, and several more specific details about you and your finances so that you can start trading crypto on Coinbase. 
This step is obligatory, as the exchange complies with international regulations for providing financial services. The KYC and the AML protocols are specifically designed to protect the trading platform and your investments from being accessed by a potentially fraudulent trader. They also trace the money and prevent it from being used for illegal activities.
The Gemini Exchange
Registering with the Gemini exchange is a walk in the park. Simply fill in the form with your required details, such as your full name, phone number, and email. After you submit the form, you'll get a verification code sent via SMS to the phone number you submitted earlier.
Being a regulated trading platform, Gemini strictly adheres to the AML protocols. Therefore, you'll have to go through this user authentication process after you verify your newly opened trading account with the Gemini exchange. For this, you'll be asked to provide additional details, such as a utility bill to prove your name and address of residence, a government-issued ID, etc. 
When the exchange verifies your account and user profile, all you need to do is to pick your favorite payment option, make the initial deposit to your account, and start exploring the trading possibilities on Gemini. 
Main Features
Coinbase
Being labeled as the world's most user-friendly exchange, Coinbase truly lives up to its fame. There are two specialized trading platforms under the Coinbase's umbrella. The basic Coinbase exchange features streamlined trading widgets that allow you to make a crypto purchase in a few clicks – simply select the coin you want, set the amount, pick your payment method, and confirm the transaction. What could be easier than that?
When you get more experienced and feel a need to level up in the crypto trading business, Coinbase offers you the Coinbase Advanced Trade platform (formerly: Coinbase Pro). You can perform more complex trading strategies through this platform by using more sophisticated financial instruments and products. 
The TradeView active charts are easily the most helpful feature on Coinbase's advanced platform as they offer real-time market movements and the possibility for you to plan your next trade carefully. 
You can also increase your profits by earning passively on your staked coins or participating in Coinbase's affiliate program. 
The Wallet-as-a-Service (WaaS) is the latest addition to Coinbase's products and services. By integrating the Web3 functionality into its platform, Coinbase allows its users to create on-chain wallets, enable Web3 interactions, and personalize their user experience even further. 
Gemini 
Similarly to Coinbase, Gemini features two marketplaces – the basic Gemini Exchange, through which you can simply buy, sell, or swap cryptocurrencies, and the ActiveTrader platform aimed at professional traders who prefer using more sophisticated financial instruments in their trading strategies. 
The newest addition to this crypto project is the Gemini Foundation derivatives trading platform, introduced in 2023. Currently, this marketplace is open to several jurisdictions worldwide, excluding some of the largest crypto markets in the industry, such as the US, UK, and EU. 
Supported Cryptocurrencies
If you like to be spoiled for choice and don't want to bother with complex trading methods and tools, Coinbase is your safest bet. Here you can trade many popular coins but also find some lucrative gems among the less prominent ones. These low-cap coins are actually great for beginners, as they can get market exposure and diversify their portfolio for less money than investing in the most liquid ones. 
Coinbase's registry includes more than 150 cryptocurrencies, but which ones will be accessible to you for trading will depend on your jurisdiction.
Back to Gemini, now. You'd think that a so-well-developed platform would offer countless cryptocurrencies for trade. Still, the Gemini executives have decided to stick only with the most liquid coins in the industry. 
Namely, this exchange carefully examines all cryptocurrency projects before they list any of them for trade through the Gemini exchange. Currently, there are around 90+ tradeable cryptocurrencies you can use in your trading strategy through this platform.
Gemini also supports a number of fiat currencies, too. However, the US dollar is accepted as the sole and official fiat currency used in trades on the platform. 
Payment Methods
Coinbase supports various payment options to fund your trading account or pay for your transaction. Basically, you can use every supported fiat or cryptocurrency on the platform to make a deposit or buy some cryptos. 
Moreover, the exchange supports various payment options, including direct deposits, debit cards, fast cashouts to bank accounts, wire transfers, Google Pay, PayPal, Apple Pay, and 3D secure credit cards. Please note that the availability of some of the services and payment methods may vary from region to region.
On Gemini, you can buy or sell any of the listed cryptocurrencies with all of the supported cryptos and fiat currencies. You also have several payment options to opt for when making a withdrawal or deposit, such as a credit card/debit card, ACH transfer, or bank transfer, to name a few.  
Trading Fees and Limits
Coinbase has a rather complex trading fee model, based on which it levies a fee that's calculated as a part of the amount you have traded, not as a fixed fee amount. 
You should also take into account the spread, i.e., the difference between the buying and selling prices, when calculating your final trading costs. By the way, there's no way you can know how much the trade will ultimately cost you on Coinbase until you confirm the order. 
In general, a completed trade on this American exchange will cost you somewhere between 0.99 USD to 2.99 USD. When trading crypto on Coinbase, you should also count in the deposit and withdrawal costs. 
Finally, remember that the Instant Buy option and the credit card payments could cost you more than you intended to invest in the first place, as these fees can grow over 3.99% per trade in some cases. 
The trading fee model on Gemini is also a bit convoluted. Namely, you'll have to consider three types of fees when trading crypto through Gemini. There's a trading fee, a transfer fee, and a convenience fee. These fees depend on the product you're using and the usage level. You can check them out directly on the exchange's page for more clarity. 
When making a deposit or withdrawing from a US bank account, the exchange won't charge you anything for this service. However, if you exceed the budgeted sum, you'll be levied a withdrawal or deposit fee.
How Safe Are Coinbase and Gemini?
Coinbase has implemented a number of security measures and protocols to protect both the platform and the users' funds from any misuse or stealing. First and foremost, the exchange keeps over 98% of its clients' assets in cold (offline) storage, considered one of the safest methods for protecting investments. 
To this end, the Coinbase Vault withdrawals are secured by multi-signature approvals in order to protect your funds against unauthorized access.
If a hacking incident occurs, Coinbase's clients will be reimbursed by the FDIC insurance that covers all funds kept in US banks up to the amount of $250,000. 
To build trust among their clients, the Winklevoss brothers have pledged to focus their crypto project on regulatory compliance and strong security mechanisms. To begin with, all operations of the Gemini platforms are supervised by the New York State Department of Financial Services (NYSDFS). 
Furthermore, this exchange is the first among its peers to meet the SOC2 Type 2, ISO 27001 standards that govern the security of your online data, guarantee confidentiality, and combat cyber-intrusion. 
The platform's architecture also incorporates numerous security mechanisms, such as the 2FA authorization method, which acts as a second layer of security to your account.
Customer Support
If you look at Coinbase's list of services at the bottom of the exchange's page, you'll easily notice the Learning section, which overflows with educational articles with tips and tutorials on how to start trading crypto.
These articles might help you even solve any issue you have with the platform on your own. But, if you have some more serious problems or are looking for additional information, you can fill out a support ticket and send it via email. Additionally, you can contact the Coinbase support team through their automated chatbot. 
The Gemini exchange features a rich knowledge base, conveniently labeled as Cryptopedia, which can help you learn more about all things blockchain. There's also a separate section for all of Gemini's products and coins to help you learn the ropes in a fast and easy way. 
If you happen to have an issue trading on the Gemini platform, you can contact dedicated customer services any time of day or night, but only through email, as this is the exchange's primary method of communication with its clients.
Additionally, you can use any of Gemini's social media channels to reach the customer support staff and get an answer to your question. 
Mobile Trading
Coinbase's mobile app is one of the industry's most popular crypto trading software. This app allows you to easily monitor your transactions, build your portfolio, trade your favorite coins on the go, analyze market statistics, and more. 
Also, there's an option for you to set a Recurring Buy, so you won't have to worry about missing your next big deal. The more sophisticated features, like staking your idle coins to earn passive income, are also available through Coinbase's app. 
Last but not least, what's important to know about this app is that it doesn't share the collected data with third parties, and all shared data are encrypted in transit.
Much like the platform, the mobile app offered by the Gemini exchange provides you with a safe and private trading environment. The app is developed to serve traders who prefer to be informed on the market changes and new lucrative trades wherever they are, so they can open a trade or use a good trading opportunity on the go.  
In the bargain, you can easily monitor market fluctuations, review your trades, or check your balance through this app, which is compatible with all iOS and Android devices. 
How Do Coinbase and Gemini Compare to Other Crypto Exchanges
If you're looking for a cryptocurrency trading platform that comes in superlatives, then Binance could be your best bet. 
Ranked as the number one trading platform in the industry by trading volume, number of listed tradeable assets, payment options, and number of active daily traders, Binance is similar to Coinbase and Gemini in many aspects.
The most notable similarity between Binance and the other two exchanges is that it also offers two, i.e., three, separate marketplaces for its traders. Namely, the basic Binance exchange caters to beginners in crypto trading, where you can simply exchange, buy, or sell crypto, and the Binance P2Pro is for professional exchanges and vendors. 
In addition to these two marketplaces, Binance offers a third one, Binance.US, that serves US residents and complies with strict US financial regulations. 
And the list of what Binance offers to its traders doesn't stop here. You can find many other markets interesting, such as the NFT market, where you can mint your own NFTs, the derivatives market, etc. 
On the downside, Binance fares the worst among this trio of exchanges, having a history of security breaches. Being an unregulated platform, this globally popular exchange also faces some regulatory issues in several countries around the globe. 
Conclusion
Coinbase and Gemini are two of the most prominent players in the crypto market. Both platforms offer a user-friendly environment for the clients and a safe ecosystem where they can perform various trading strategies or effortlessly buy some crypto. 
When compared to Coinbase, Gemini is the more advanced crypto trading platform, even though it offers a specialized market for beginners in crypto trading. While it's falling behind Coinbase in the listed coins department, Gemini is the winner in the security category, as this platform has never been hacked.
The bottom line? Regardless of their disadvantages, both of these platforms are continuously developing and upgrading their security mechanisms and trading features, which doesn't go unnoticed by the ever-growing number of new investors that flock to these two crypto exchanges on a daily basis.