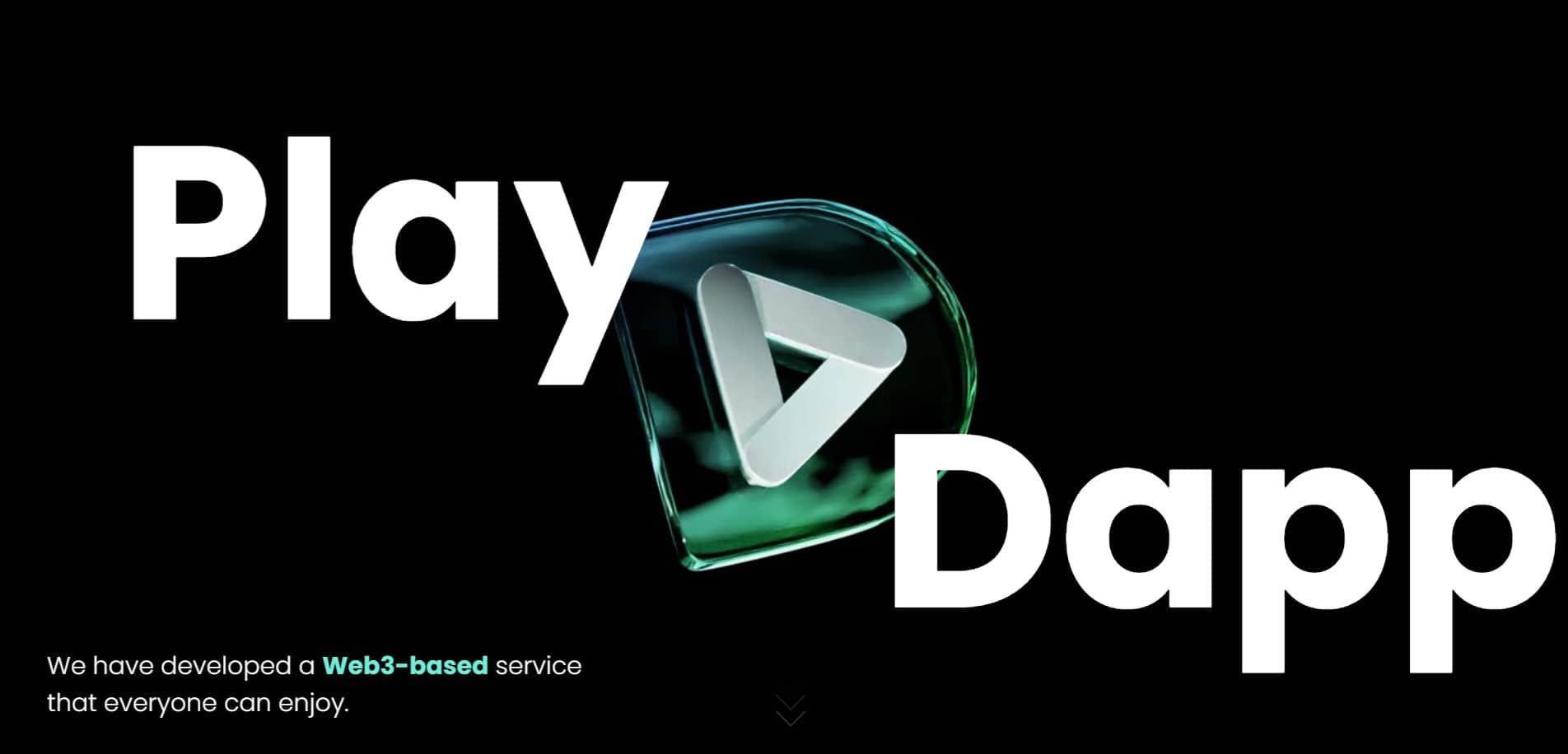 PlayDapp is a blockchain-based gaming platform and NFT marketplace designed for gaming and dApp development communities. The platform allows current Web 2.0 gaming apps to adapt quickly to the blockchain environment and the Web 3.0 network. 
Here are the specifics.
What Is PlayDapp?
Many gamers are so dedicated to their favorite games that they have logged hundreds of hours playing them. A lot of them have also shelled out real money to purchase extra in-game features and enhancements. 
However, before the advent of play-to-earn games, the only reward for players was to get kudos from their buddies for their gaming achievements. In recent years, blockchain-based games have introduced a different gaming concept known as pay-to-earn, where players can earn monetary rewards in cryptocurrency and spend them outside the game.
PlayDapp is one of the most popular gaming apps in the pay-to-earn segment that aims to solve a number of problems that are plaguing the play-to-earn market, such as high crypto entry barriers and NFT interoperability. 
Furthermore, this project strives to introduce avid video game players to the blockchain concept by incentivizing them with crypto for their gameplay. To this end, when players take part in the game through this platform, they are rewarded with both real cryptocurrency and some of the NFTs featured on this market.
The value of these NFTs depends on the features they possess and the functions they perform or the roles they have in the game. These might be things like unique weaponry, treasures, clothing, cars – you name it.
How Does the PlayDapp Function?
More people than ever before are partaking in GameFi (a combination of DeFi and P2E gameplay). PlayDapp functions as one such decentralized gaming network where different games can interact with one another. 
When users take part in gaming activities on the site, they become eligible to get prizes in cryptocurrency. You can then incorporate these funds into your trading plan, be it selling, staking, or holding. 
Main Features
PlayDapp comprises two primary components that work together to maintain the ecosystem's reliability: PlayDapp SDK and C2C Marketplace. 
PlayDapp SDK
The PlayDapp SDK (Software Development Kit) is a tool that connects blockchain mechanisms to mainstream games, which might be helpful for game developers who are having trouble incorporating blockchain solutions. 
PlayDapp SDK is basically a platform that allows game creators to swiftly convert pre-existing centralized gaming apps into decentralized gaming applications and in-game objects into NFTs.
At the same time, you can use it to transfer virtual in-game goods to the distributed ledger as non-transferable tokens, i.e., tokens reflecting players' achievements which would be meaningless if the token is transferred to some other player. As creators move games and in-game objects to the blockchain ecosystem, they make them compatible with other dApps and blockchain-based games created on the PlayDapp platform, thus extending the scope of their services. 
This way, PlayDapp SDK creates an incredible opportunity for cross-promotion that is sure to increase the worth of your NFTs and bring in a steady stream of new clients to your business.
In PlayDapp blockchain gaming, even beginners can benefit from digital assets by converting their in-game commodities to NFTs, after which they can monetize on the NFTs too. 
The C2C Marketplace
Users of PlayDapp have access to a C2C Marketplace through which they can purchase and sell NFTs. 
At this time, the marketplace is only accessible through the Ethereum and Polygon blockchain networks, but it's very likely that the developers to add support for more networks in the near future. 
Users can get access to some of the best NFT collections on the market, like the League of Kingdoms, Along with Gods, and a great deal more of them.
You can also purchase NFTs at a predetermined price or through an auction process or place bids using the 'Make-an-Offer' tool. To sell an NFT, you must link to your wallet first, chose the NFT you want to sell, and either list it at the fixed price or put it up for an auction. 
PlayDapp Play-to-Earn Games
PlayDapp's primary objective is to enable players to profit from cryptocurrency based on the play-to-earn concept. It does this by providing the dApp developers with a secure blockchain environment for developing games that consumers can play while contributing to the crypto economy at the same time.
The PlayDapp ecosystem is far more organized and comprehensive than most GameFi efforts. The PLA token is currently used in several live games on the PlayDapp network, including CryptoDozer, DozerBird, and DozerTreasures. 
The platform is preparing to release five additional games in the near future. 
The PLA Token
The PLA (ERC-20) token is PlayDapp's native token and is stored on the Ethereum blockchain. At the time this article was written, only 6% of the token's supply of seven hundred million units is in active circulation. 
The following are some use cases of the PLA token:
Reaching agreements among the players in the C2C marketplace;

Earning P2E rewards;

Used as a reward for the game's developer with every in-game purchase or transaction.
The PlayDapp developers presented a comprehensive plan for the token distribution, which includes the following:
There will be a total of 455 million tokens set aside for the project's investors and partners;

A total of one hundred million tokens have been set aside for use in the expansion of the PlayDapp ecosystem;

The developers of this crypto initiative allotted 95 million tokens to themselves;

There's a quota of 25 million tokens set out for the project advisors;

The advertising token supply is set at 25 million PLA. 
PlayDapp Rewarding System 
Using PlayDapp is only one of the many ways you can rack up daily points for prizes. Participating in various quests and other activities within the game will allow you to gain these rewards.
You can also stake tokens to win prizes with no risk and no need to start playing any game. Market participants can easily secure the reset rewards by using the streamlined process of staking.
There are games that let players make their own personalized NFTs, too, the value of which can rise in response to the players' actions. PlayDapp also provides quest games in which players have the opportunity to acquire real cryptos as they advance through the game. 
PlayDapp Fees
It's great to know that the NFT listing through this service does not incur any cost of any kind. Nonetheless, purchasers are responsible for paying a service charge equal to 2.5% of the purchase price.
In addition, sellers of non-fungible tokens can apply extra fees on top of the primary ones. 
Conclusion
PlayDapp expands upon the potential of the NFT game concept by incorporating NFTs that are compatible with one another. 
Because of the increased usefulness and general demand for NFTs, this mechanism ensures that their value will climb as well. Just picture yourself playing your favorite game and coming upon an extremely rare collector NFT. This can happen for real through the PlayDapp app.
Finally, the dApp developers who utilize the PlayDapp blockchain solutions have the possibility to create digital landscapes that are more dynamic and engaging thanks to this feature.
P2E games that can communicate with one another open up a world of opportunities, indeed.