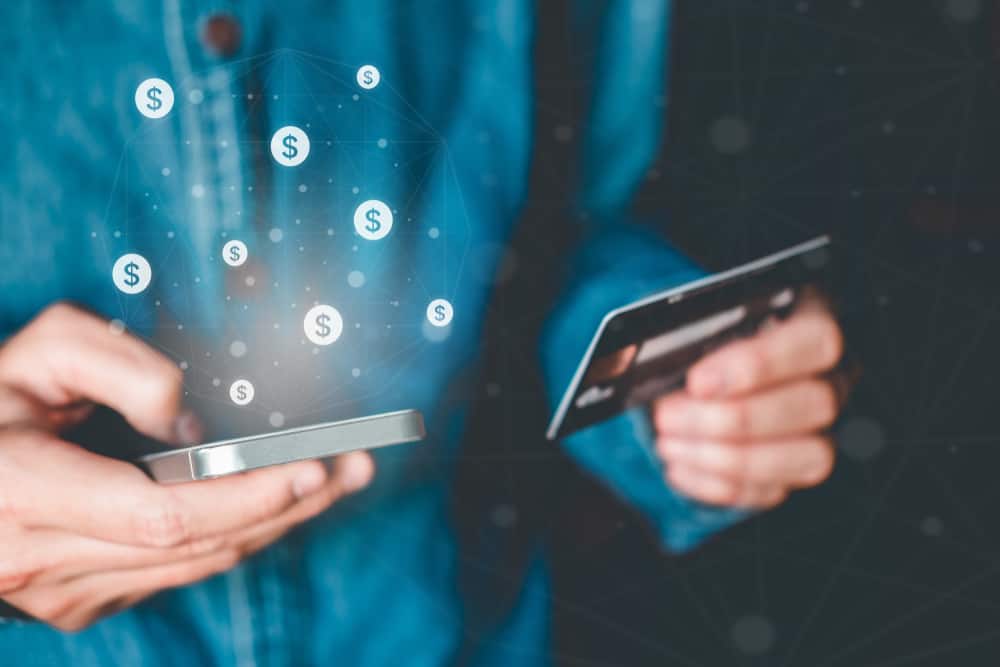 Cryptocurrency has been steadily expanding over the last decade, and numerous industries, from banking to e-commerce and starting to include crypto features and services.
Essentially, crypto is witnessing a growing global adoption wave as a new type of financial asset that can be used in more ways than just digital cash. However, electronic payments remain a crucial use case for digital currencies, which makes crypto a type of digital money.
Since everyone, regardless of their age, can go to a store and buy groceries with cash, an interesting question arises regarding the age threshold for buying and owning crypto.
This guide will explore how old do you have to be to buy cryptocurrency and what sorts of limitations apply to minors when it comes to crypto assets. 
Crypto Ownership and User Age
If we look at cryptocurrency as digital, blockchain-based money, it's pretty logical that anyone can own it, and there's no age limit regarding crypto ownership. However, we must remember that while fiat money is available in physical form through bills and in electronic form in bank accounts and bank cards, crypto doesn't exist physically. 
The thing is that owning money bills doesn't require any paperwork, but you have to be at least 18 or 21 years old to open a bank account and get a payment card, depending on the region.
The traditional economic system and financial business laws worldwide prohibit minors from opening bank accounts or having bank cards. One of the key reasons for this is that in most countries, individuals are deemed mature and fit to take full responsibility for certain life aspects, such as their finances, once they reach 18 or 21 years of age.
Despite the lack of clear regulations in many jurisdictions, you still need to use a trading platform to purchase, trade, or spend crypto. Most of these platforms are regulated, centralized crypto exchanges that don't allow minors to open user accounts and invest in crypto. 
Regulated platforms use Know-Your-Customer (KYC) protocols to ensure every user is at least 18 or 21 years old before letting them create an account and start trading.
Furthermore, the exchanges ask users to prove their identity by submitting ID document photos and taking selfies. This makes it impossible for underage crypto enthusiasts to buy crypto directly because they lack adequate documents. Even if they were somehow allowed to create an account on a regulated exchange, they wouldn't be able to fund it because they can't own a bank account or a payment card.
However, owning crypto tokens isn't illegal for minors, meaning they can download a non-custodial wallet app and store their coins safely. Once they have some crypto, they can freely manage it with a wallet or exchange it for other currencies through in-wallet swap features.
How Can Minors Invest in Crypto?
Minors can hold crypto in their digital wallets, but they can't buy it directly with fiat currency, which makes it rather difficult for young crypto enthusiasts to start investing in crypto like adults. They can't just go to a leading exchange platform like Coinbase, create an account, deposit cash, and start trading. 
However, there are several ways in which minors can legally invest in crypto without breaking any laws.
Let's check out some of the best ways for young crypto enthusiasts to start their crypto journey.
Crypto Custodial Accounts for Minors
Crypto custodial accounts for minors are a great option for young children. Many financial investment companies offer such accounts known in the US as UGMA (Uniform Gifts to Minors Act) accounts. Typically, parents open UGMA accounts as a sort of future investment fund for their children.
Parents can open these accounts with companies such as Interactive Brokers and TD Ameritrade, which have been dealing with UGMA accounts that include fiat currency, stocks, and ETFs for quite a long time and have recently introduced crypto accounts too. Also, the Early Bird platform is another practical way for setting up a custodial account for children and regularly contributing to a child's crypto portfolio. 
There are various types of custodial accounts. Parents can choose to regularly invest a portion of their income into their children's custodial account or do it periodically.
These accounts remain under complete parental control until their children reach the required age limit. Then, the account passes over to the children. Custodial accounts are a good way to create a steadily growing financial fund, but they usually don't include children in the decision-making process. Essentially, crypto custodial accounts are more of a parent initiative than the kid's desire to invest in crypto.
Centralized Exchange Accounts Managed by a Family Member
Regulated centralized exchanges require ID verification, meaning minors can't create accounts on platforms like Coinbase, Kraken, or Gemini. However, no rule prohibits a family member from creating a verified account on a regulated exchange and investing on a minor's behalf.
Just to make it clear, if a minor is directly using an account created by an adult, that's a clear breach of platform rules because only the registered person can use the account. This means that underage crypto enthusiasts can ask their parents or adult relatives to create an exchange account and make an investment for them.
For example, a minor's parent can invest 100 USD in Bitcoin (BTC) on a regulated crypto exchange and then transfer that BTC to the minor's non-custodial wallet app through a regular crypto transaction. 
Minors can also instruct their family members to conduct a crypto swap or a trade on their behalf on an exchange platform.
It's important to note that minors can only control the crypto their family member has bought for them if they transfer it to a non-custodial wallet app like Metamask or Trust Wallet. 
This kind of transfer is completely legal because adult investors can do anything they want with the crypto they purchase on an exchange platform.
Centralized Exchanges That Don't Use KYC Verification
Regulated exchanges always use a KYC protocol because their regulatory licenses require them to check user identities to prevent money laundering and other illegal activities. Unregulated crypto exchanges that lack operating licenses usually don't require any type of identity verification, at least for low monthly trading volumes.
For example, KuCoin, one of the largest international crypto trading platforms, allows unverified users to trade 5 BTC worth of assets daily. This is way more than any minor needs, which makes KuCoin a good choice for underage users.
Minors can create an account on unregulated exchanges by just submitting their email address or phone number and selecting an account password. However, keep in mind that to deposit fiat currency or purchase crypto with a bank card on an unregulated exchange, minors need to enlist the help of a family member.
Since unverified users on nonregulated exchanges don't need to submit identity details, linking a family member's account to the exchange isn't a breach of platform rules. Also, buying crypto with a family member's bank card is legit because anyone can lend their bank card to a family member to make a purchase at a physical store or make an online purchase.
 Non-custodial Crypto Wallets 
Non-custodial crypto wallets are essential for underage crypto users because they don't require ID verification, and thus there's no age limit. 
Anyone can download a crypto wallet like Trust Wallet and set up an account. Non-custodial software wallets provide users with a unique recovery seed phrase for encrypting the private keys to their crypto, and users can set up passcodes or passwords for their wallet apps. A non-custodial wallet app will never ask you to provide personal details.
If a minor gets help from an adult family member to purchase crypto, the best way to keep that crypto safe is to store it in a non-custodial wallet. Also, multicurrency crypto wallets come with various additional benefits, such as integrated crypto swaps and crypto trading features, as well as crypto staking and dApp browsing features.
Users can exchange assets and access all types of decentralized apps through a wallet's browser or its Wallet Connect feature. This means that underage users can access DeFi platforms, staking protocols, and other platforms that use crypto but don't impose any user age limits.
Popular non-custodial wallets also have integrated crypto purchasing options that give users access to numerous popular tokens through third-party payment providers and bank cards. Just like in the case of unregulated exchanges, minors can ask a family member to purchase assets with their bank card within their chosen crypto wallet app.
Decentralized Exchange Platforms
Decentralized exchange platforms (DEX) such as PancakeSwap (CAKE) and UniSwap (UNI) are another practical method that underage crypto enthusiasts can use to trade crypto. These exchanges don't require users to go through any sort of registration process and prove their identity, which also means there's no user age limit.
Consequently, anyone can connect to a DEX with their crypto wallet and use it similarly to yield-farming platforms or blockchain-based gaming apps. Because of this, using a DEX for trading is an excellent way for minors to engage in trading without breaking any laws or platform regulations. 
However, you need to own crypto in your wallet to trade on a DEX because these platforms don't let you buy crypto with cash. 
One of the best things about DEX platforms is that they usually support hundreds of crypto assets and additional features, such as staking or participating in liquidity pools. 
Crypto Faucets
For teenage crypto enthusiasts who want to start investing in crypto but can't get a family member to help them make their first investment, crypto faucets are a viable solution. A crypto faucet is a website that gives out very small amounts of free crypto to visitors. Depending on the faucet's policy, users can claim their free crypto every few hours or on a 24-hour basis. 
Alternatively, there are crypto faucets that drive traffic to various partner websites by asking users to solve simple math problems and puzzles, answer surveys, watch ads, and perform other easy tasks in exchange for crypto.
Essentially, you're helping these websites operate, and in turn, they reward you with some crypto, which they send directly to your crypto wallet address. Some faucets immediately send you the reward every time you complete a task, while others require users to accumulate a certain amount of crypto before they can claim their rewards.
It's important to use a reputable crypto faucet platform that really pays out your rewards because there are hundreds of websites that claim to give users crypto rewards but are actually scam platforms. Scam faucet sites usually claim to have much higher rewards than the usual 0.0001 to 0.0005 BTC rewards. Some reliable Bitcoin faucet sites are Cointiply and FreeBitcoin.
The most popular crypto among faucet platforms is Bitcoin, but there are also various websites, such as FaucetCrypto and Allcoins. You can earn cryptos such as Dogecoin (DOGE), Litecoin (LTC), Ethereum (ETH), Monero (XMR), and other altcoins on these faucet platforms. 
Although faucets are a great way to earn free crypto, faucet platforms won't make you rich or let you earn any considerable amount of crypto. However, if you combine several faucets and use them regularly, you might accumulate a decent amount of crypto as your first investment.
Playing Blockchain Games
There's an additional alternative for minors who want to buy crypto but can't. Many blockchain games combine free-to-play (F2P) and play-to-earn (P2E) gaming mechanics. This means that players can start playing these games for free, without any upfront investments, and earn crypto rewards by completing missions, achieving goals, and beating opponents. 
Blockchain games like Thetan Arena and Gods Unchained use a player vs player model that pits users against each other in 3D gaming interfaces or fantasy card battles. Although blockchain games use NFTs for unlocking advanced gaming gear and special skills, it's possible to start out for free and gradually earn rewards in the game's native crypto token. 
Players can then either buy NFTs through the game's proprietary NFT marketplace and evolve their NFTs through battles to increase their market value or exchange the game's crypto token for other cryptocurrencies on a CEX or DEX platform.
Earning crypto by playing blockchain games is an excellent way for minors to join the crypto market and earn financial rewards while having fun. In fact, earning crypto this way is one of the most popular methods for minors because teenage players make up a considerable portion of the general gaming community, as well as the blockchain gaming scene. 
Bitcoin ATMs
According to Coin ATM Radar, there are nearly 34,000 Bitcoin ATMs in 80 global countries. Many of these ATMs are a viable option for underage users to purchase Bitcoin and other popular altcoins.
Coin ATM Radar also points out that there are nearly 50 companies producing BTC ATMs and more than 500 companies that operate crypto ATMs. These machines work similarly to standard, fiat currency ATMs, except that users can buy or sell crypto. 
However, there are different types of BTC ATMs. Some of them only allow users to purchase crypto, while others are two-way machines that also give users the opportunity to cash out crypto by selling it and withdrawing fiat cash bills from the machine. 
Minors can find a Bitcoin ATM in their area with the help of Coin ATM Radar and purchase crypto with fiat currency. Before doing so, underage crypto enthusiasts should check if the BTC ATM in their area uses a KYC protocol because some manufacturers require users to submit personal details and prove their identity before letting them buy crypto.
Many BTC ATMs don't require ID verification, and users simply need to deposit cash into the machine and submit their crypto wallet address, and they'll quickly receive the assets they paid for. 
Benefits and Risks of Trading Crypto
Before using some of the described methods to acquire crypto, underage users should be aware of both the benefits and risks associated with digital currencies. 
Benefits of Investing in Crypto
Crypto has become immensely popular, with

over 420 million users

across the globe, which means digital currencies are steadily heading toward mainstream adoption.

The number of

retailers

, financial institutions, and other companies that are including crypto in their portfolio of services is constantly on the rise, which means that digital currencies are becoming more useful as financial assets.

Cryptocurrencies may considerably increase in value over time. For example, Bitcoin went from a price lower than 1 USD in 2009 to an all-time high of nearly 70,000 USD in 2021, which is clearly visible in

Bitcoin's price history

.

Crypto trading could be highly-profitable if you understand the market and know how to use technical analysis tools.

Cryptocurrencies can be used to power dApps of all sorts, which means that crypto is far more than just digital money.
Risks of Investing in Crypto
Cryptocurrencies are very volatile, and their price can change quickly in a matter of hours. Leading cryptos like BTC and ETH can crash considerably in a few hours, while other altcoins are even more unpredictable.

If you don't have an investment strategy, you can lose quite a lot of money in the crypto market.

There are a lot of scam projects and malicious cyber attackers on the crypto market, waiting to trick crypto holders who aren't careful and steal their assets.
Conclusion
To summarize, there's no legal limit for owning crypto, similar to fiat currency, but if you want to use regulated crypto trading platforms or buy crypto with a bank card or bank account transfer, you need to be 18 or 21 years of age. 
However, there are numerous alternatives to buying cryptocurrency. The methods listed in our guide are legal, and you won't be breaking any law if you use one of them to start investing in crypto as a minor.