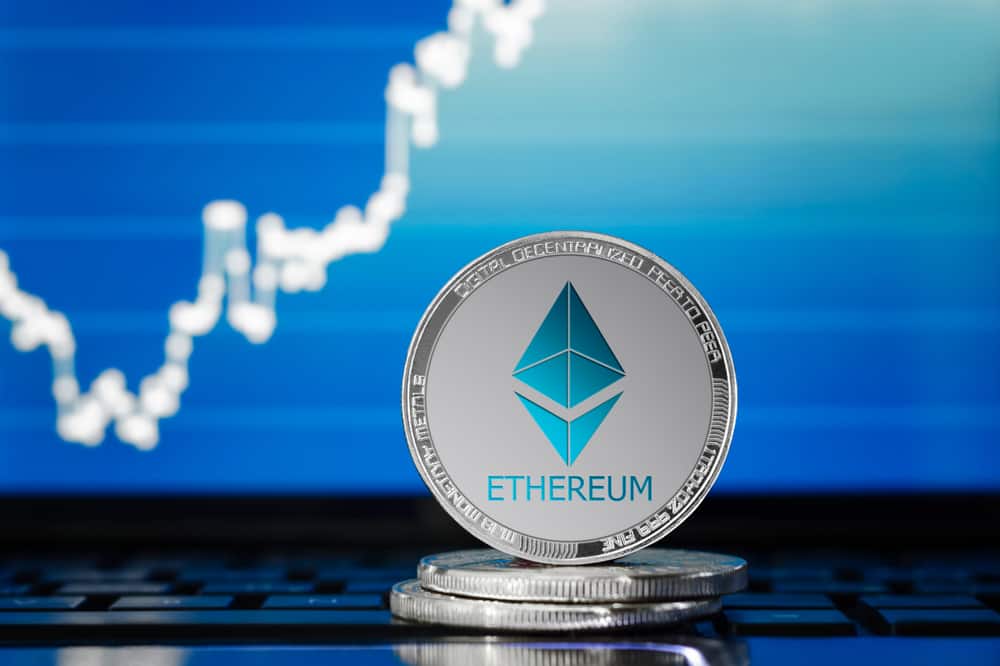 Ethereum (ETH) is the second most powerful cryptocurrency on the market, right after Bitcoin (BTC). It powers the Ethereum blockchain platform that launched a completely new concept of trading crypto by introducing smart contracts. 
ETH's native platform also represents a hub for decentralized applications (dApps), global payment systems, and serves as a springboard to many new cryptocurrencies. No wonder ETH has been one of the most prominent and liquid cryptocurrencies for quite a long time now. 
If you've set your mind on investing or mining this coin, you might be interested to know how many Ethereum (ETH) are there. 
Read on. 
What Makes ETH Different from BTC?
Let's begin this article by making a clear difference between the two most prominent crypto titans in the industry – Bitcoin (BTC) and Ethereum (ETH). Ever since these two coins were introduced to the market, they have held the attention of the majority of investors, thus earning prominence and value. But BTC and ETH were created with diametrically different concepts in mind.
The primary goal of BTC's elusive developer(s) concealed behind the Satoshi Nakamoto pseudonym was to build a new financial system that would operate independently from the centralized banking institutions as a more time and cost-effective alternative to traditional money. 
Bit-by-bit (or, should we say: block-by-block), Bitcoin became the first officially recognized cryptocurrency that started the crypto revolution in 2008. This coin was created with revolutionary blockchain technology and introduced as a safe, decentralized, and transparent digital payment alternative to government-issued currencies. 
So far, Ethereum (ETH) has proven to be BTC's biggest competitor in the crypto coin market. ETH powers its native Ethereum blockchain, which is considered to be the most powerful decentralized software platform. 
Established in 2015 by one of the world's youngest crypto billionaires, the computer scientist Vitalik Buterin, the Ethereum platform opens up a world of opportunities for dApp developers that can use its open-source code, as well as crypto enthusiasts and fintech developers who'd like to launch their own cryptocurrency. 
Essentially, BTC and ETH differ in their utility – while the first one is created as a digital alternative to fiat currencies, the second one underpins a powerful platform that has managed to launch a new crypto world on its back. Secured by innovative smart contracts, the Ethereum blockchain world is made of digital apps and endless possibilities for creating NFTs and new cryptocurrencies, as well as conducting fast and efficient online payments. 
How Big Is the Ethereum Blockchain?
Ethereum is a blockchain that constantly evolves and expands to meet the needs of its users. Apart from verifying data transaction blocks on it, you can also use this blockchain to create dApps and smart contracts. Being a public blockchain, anyone can use it and interact with its functionalities. 
What Is the Maximum Supply of ETH?
While Nakamoto decided that there could be 21 million bitcoins ever made, Buterin went a step further in the game and created a blockchain that could handle an infinite number of transactions, thus solving the Bitcoin blockchain's problem with scalability. Therefore, we can safely say that there's an infinite number of ETH that can be issued. 
What Is the Circulating Supply of ETH?
The circulating supply denotes the number of coins that are currently being used in transactions and that are held by members of the general public. It's just like the way shares move throughout the stock market.
At the time of writing this article, there are more than 120 million ETH tokens in circulating supply, according to CoinMarketCap.
Conclusion
It looks like there's no straight answer to the question "How Many Ethereum (ETH) Are There?" as the whitepaper projects an infinite supply of this cryptocurrency. The inability to even predict the supply of the issued ETH coins can be rather stressful for investors, as it carries the inflationary potential along. But, after all, volatility is one of the defining features of cryptocurrencies, so ensure you invest your money wisely.