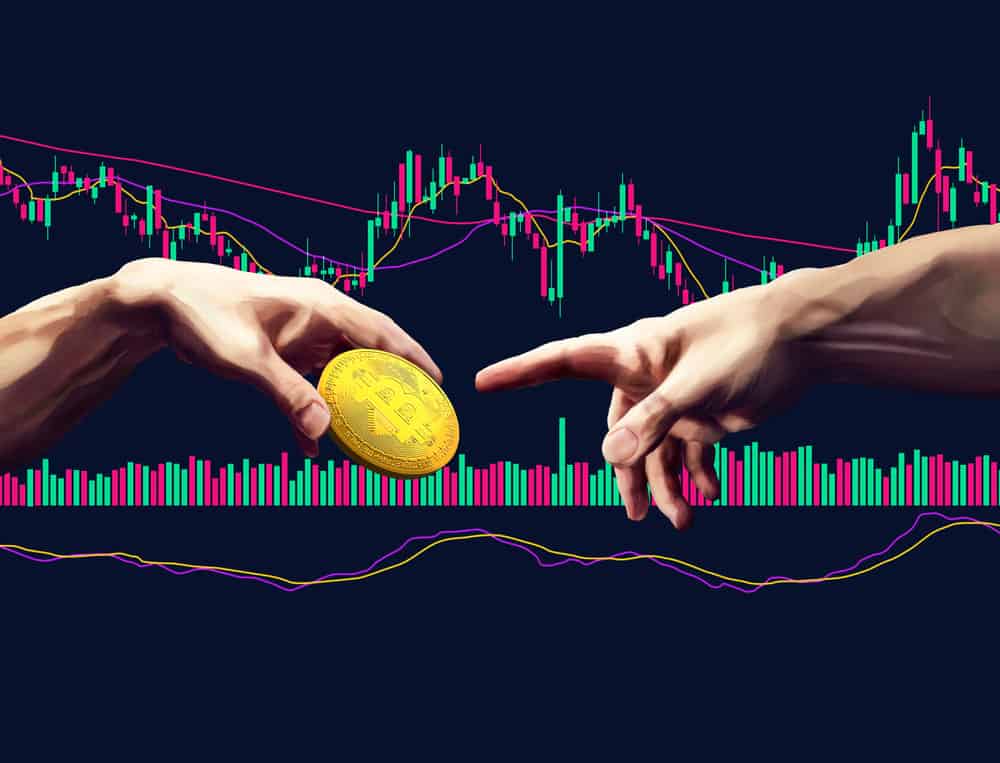 In recent years, cryptocurrencies have promised to address a wide range of social, ecological, and economic issues, from the democratization of education to the trading of renewable energy and streamlining supply chain management. This makes many crypto enthusiasts wonder, "How are cryptos made? How to create cryptocurrency on your own?"
It turns out that it's not difficult to build a crypto token on an existing blockchain platform; nevertheless, it is challenging to create a viable cryptocurrency and put it into circulation. You need an original concept, a significant amount of effort and information, and an excellent knowledge of all blockchain-related concepts combined with fintech methods. 
You'll also need tenacity, a strong support network, and ample technological and financial resources if you want to establish a crypto startup.
My two cents on how to create a cryptocurrency and make it a profitable venture are as follows.
Have a Unique Selling Proposition (USP)
The seemingly effortless growth and success of other cryptocurrency start-ups can make it look like you're destined to get wealthy just by using the word blockchain in your whitepaper and developing a consensus mechanism. However, this is far from the truth.
Naturally, the very first question that comes up to the mind of everyone planning to establish and launch their own token into the crypto universe is: "So, where do I start if I want to make my own cryptocurrency?"
The easy answer to this question is that inventiveness is the key. Indeed, it all starts with an original idea and a clever concept for a crypto start-up, just like it does for any other business.
Profitable cryptocurrency startups, even those that aren't as prominent as Bitcoin (BTC) or Ether (ETH), have a distinct advantage over the competition. The unique selling proposition (USP) is essential to the success of whatever it is that you are bringing to the table, regardless of whether you have created an environmentally friendlier version of a previous cryptocurrency or used blockchain technology to empower historically disadvantaged communities. 
Indeed, in such a competitive environment, trying to stand out by being comparable to someone else is futile. Being original is the key and the first step toward establishing a successful crypto venture. 
But How Exactly Does One Go About Conceiving an Excellent Idea for Creating Cryptocurrency?
It's generally a good way to start by recognizing a need that exists in the real world and then working on possible solutions. Conduct thorough research to determine whether blockchain is the appropriate technology to turn your ideas into reality. 
However, you must exercise extreme caution to ensure that the market's potential does not tempt you to try to modify your product so that it is compatible with the technology, despite the likelihood of success is slim. 
For instance, the World Wide Web is a tremendous source of information. Nonetheless, even if you come up with an innovative and alluring concept for a digital company, you'll only get so far if the right technology and sufficient financial resources do not support your original idea. 
Understanding Blockchain Technology 
It is critical to have a solid understanding of both blockchain technology and the opportunities it presents. 
The blockchain sector is becoming increasingly complex as a result of the numerous threads and layers that make up the architecture of the blockchain platforms and new concepts and organizations that are emerging in the field.
Now, if you have the technical know-how and are familiar with how a blockchain operates, you can start working on building your network and cryptocurrency without too much effort. Or you might be the person with the project idea and business plan and look for a team of developers to help you bring that idea to life and make a profit. 
Still, even with a group of software developers behind your project, you need to maintain open lines of communication with lots of back and forth. Ask your team to communicate the nitty-gritty details to you so that you're familiar with how the network keeps running.
Maintaining a decentralized blockchain network is a dynamic concept, as these systems are prone to experiencing technical issues that need to be addressed without delay. Therefore, the whole team behind the crypto initiative needs to be aware of all the technical risks to thrive in this environment.
Some Experience in the Crypto Field
When you lack sufficient financial resources, one of the most important things you can bring to the table is an experience in the relevant field. If you are truly passionate about anything, you are prepared to invest the additional effort even if you do not have the monetary capacity to do so.
Before you create your whitepaper and start approaching investors with your groundbreaking new idea, you need to settle on your blockchain design method.
Ways of Creating Your Blockchain
Creating a blockchain can be done in several different ways, and none of them is particularly simple or quick.
Create a New Blockchain
Developing a brand-new blockchain from the ground up requires a significant amount of coding expertise and is unquestionably the most challenging method for developing a cryptocurrency. 
As the blockchain ecosystem grows and new use cases appear, blockchain developers must address three major challenges: security, scalability, and decentralization. Blockchain developers face a dilemma referred to as "the blockchain trilemma" when they must decide how to meet all three requirements without compromising on any of them.
Create a New Blockchain by Forking an Existing One
It's more likely than not that establishing a new blockchain from scratch will be a lot more time-consuming and difficult task than forking an existing one instead. To accomplish this, one would need to take the blockchain's open-source code on GitHub, modify it, and then start a new coin under a different name. 
To illustrate, the creators of Litecoin took the Bitcoin blockchain code and forked it to create their own cryptocurrency. Since then, developers have created multiple coins derived from Litecoin, such as Litecoin Cash.
Use an Already Existing Blockchain Platform
The third and most accessible option is to create a new coin or token on an online structure, such as the Ethereum blockchain. Many recent initiatives, for instance, issue tokens on the Ethereum blockchain in accordance with the ERC-20 standard.
A Step-by-Step Guide on How to Create Cryptocurrency
Let's go into more detail on how to build a cryptocurrency.
Choose a Consensus Mechanism
A consensus mechanism is a set of rules that tells the network whether a transaction is valid. For this to happen, each node must check the transaction and agree that it's authentic. 
Bitcoin's Proof-of-Work (PoW) protocol was the first consensus mechanism in which crypto miners had to spend time, electric power, and effort solving difficult algorithms to validate a transaction and add a new block of transaction data to the blockchain. In return, the PoW miners earn new coins for their efforts.
Proof-of-Stake (PoS) is another popular consensus protocol. Since the Proof-of-Stake consensus algorithm relies on the value staked by miners rather than their hashing power, it consumes far less energy than PoW. If a miner has a higher stake and is chosen by the protocol, they will have the opportunity to verify the next transaction added to the blockchain and earn a cryptocurrency reward.
Pick a Distributed Ledger System (Blockchain)
This relates to the several different approaches that were discussed earlier. Choosing which blockchain ecosystem a coin or token will exist in is an important first step in creating the currency or token. Your level of technical expertise, the extent to which you are willing to challenge yourself, and the project's objectives are all factors that should inform your decision.
Establish the Node Connections
Distributed ledger technologies (DLTs), such as blockchains, rely on nodes for their operation. As the creator of a cryptocurrency, it is your responsibility to decide how the nodes in your network will operate.
Which blockchain model will you go for – restricted (permissioned) or open (permissionless)? Specifically, what would the hardware configuration look like, and what protocol will you use?
Will You Create a Coin or Token?  
When deciding on the type of cryptocurrency you want to create, you must have a solid understanding of the distinction between a token and a coin.
While both can be thought of as cryptocurrency, you should know that a token operates on top of an already-existing public blockchain platform like Ethereum, whereas a coin like Bitcoin operates on its own blockchain. Similarly, tokens are only useful within a particular ecosystem.
When it comes to crypto coins, they operate similarly to fiat currencies but bypass the need for a central bank. Coin holders typically have long-term goals of storing value, making financial transactions, or both. Tokens, on the other hand, typically stand for a certain type of contract or have a predetermined value of utility for a blockchain app. 
Tokens can also symbolize a digital representation of a physical item, like a voucher for an event or a loyalty reward. Tokens that cannot be exchanged for other tokens are called non-fungible tokens (NFTs) and are analogous to works of digital art. Additionally, there are a variety of uses for DeFi tokens in that ecosystem.
Launching Your Cryptocurrency
Before issuing the coin or token, you'll need to check the blockchain architecture. The designers should be 100% sure that every feature of the blockchain and the nodes' architecture are fully working. 
When the mainnet is up and running, there is no turning back, and you won't be able to modify many of the network aspects later on. Because of this, it is standard procedure to run preliminary tests on a testnet before moving forward. 
It might be something as straightforward as standardizing the address format for the cryptocurrency, or it may be as complex as incorporating the inter-blockchain communication (IBC) protocols to enable the blockchain to interact with other distributed ledgers.
Integrate APIs
The availability of application programming interfaces (APIs) is not standard across all platforms (APIs). You could set new cryptocurrencies apart and make them easier to use by making sure they have application programming interfaces (APIs). Third-party blockchain API services can also be of your assistance at this stage.
Design the Layout of the User-Interface (UI)
It would be pointless to develop a cryptocurrency if users could not utilize it because it was too complicated. Both the front- and back-end code should be up-to-date, and the servers used to host websites and files transferred via FTP should be maintained in the same manner.
Establish a Regulatory Framework for the Cryptocurrency
Many people who launched or promoted initial coin offerings in 2017 and 2018 ran into difficulties because they failed to examine this final stage. It's possible that they weren't aware that the practice of developing or launching new cryptocurrencies could incur fines or criminal penalties based on the legal conditions at the time.
Before releasing a new currency, it would be smart to study the rules and regulations that govern the sale of digital assets at the moment. Considering how intricate the problems are and how often crypto regulations change, you should really think about getting help from a financial auditor and a lawyer who knows about this field at this point.
Smart Contract
When building tokens or coins on top of an existing blockchain architecture, it's important to pay close attention to the smart contract's specifications. The blockchain is then updated with this set of rules as a set of computer instructions. Whenever certain criteria are met, the distributed system of computers (or nodes) will carry out the appropriate tasks.
As the coins change hands, the agreement between the purchaser and the seller becomes a legally binding contract that carries out its terms automatically. It's important to remember that the contract's terms will be different. 
Of course, your developer team will do the coding of these smart contracts for you, but you should have a clear idea of what you'd like the conditions of the smart contract to include before they begin working on the script.
Compose the Whitepaper
It is crucial to have a well-written, comprehensive whitepaper ready before launching an ICO. You can think of the cryptocurrency whitepaper as a business plan describing the concept, technological options, and proposed course of action for the new venture.
Considering the fact that there are so many ICOs going all at once, having a whitepaper that is easy to understand is necessary to stand out from the fierce competition.
A quality whitepaper should have these essential components: a strong, convincing concept; a firm grasp of the strategic edge of the venture within the industry; feasible growth projections; the eligibility requirements of the smart contract; a detailed definition of the features of the coin, such as the real worth of the token; a reaffirmation of the significance and applicability of cryptocurrencies; as well as the long term roadmap of the project.
It's equally important to have a well-designed website in addition to a quality whitepaper.  After everything is said and done, this is where you will publish the whitepaper of your cryptocurrency. One of the most important factors in building a strong crypto brand is investing time into making sure the website is easy to use, looks polished, and has coherent content throughout.
Final Thoughts
Anybody can create virtual currencies for any reason. However, starting a successful cryptocurrency that increases in value usually requires time, financial resources, and other means, in addition to specialized technical mastery.  
Ultimately, it's not difficult to create your own cryptocurrency. Long-term upkeep and expansion are typically far more difficult.