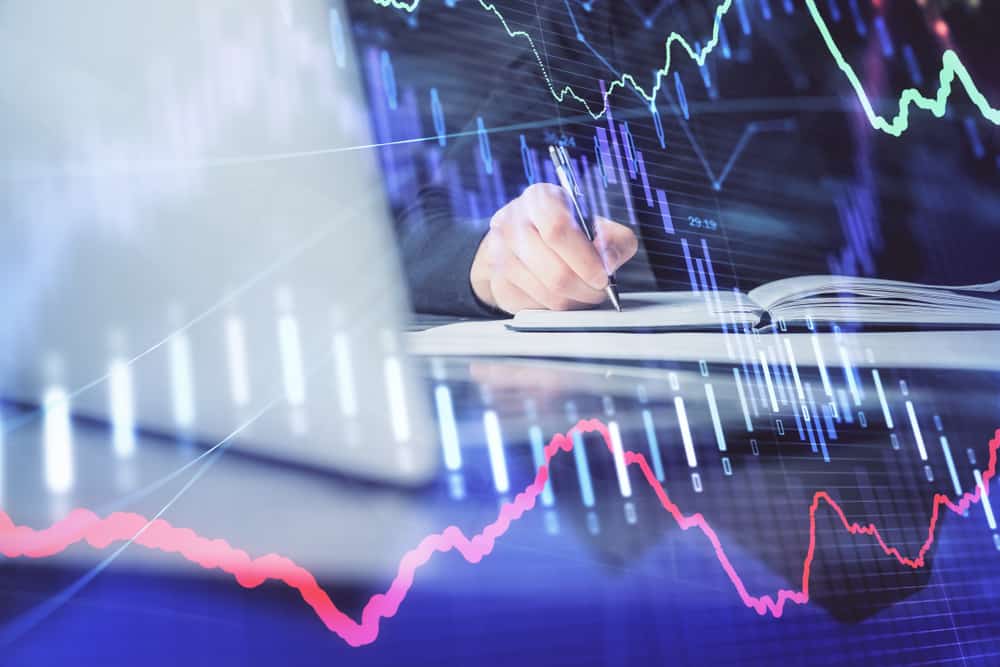 Coinbase is one of the flagship brands when it comes to regulated crypto trading platforms. On the other hand, KuCoin is an unregulated international crypto exchange giant that provides services in most parts of the world. 
Let's learn about all the differences and similarities of these exchanges through a detailed Coinbase vs KuCoin comparison.
About the Exchanges
Coinbase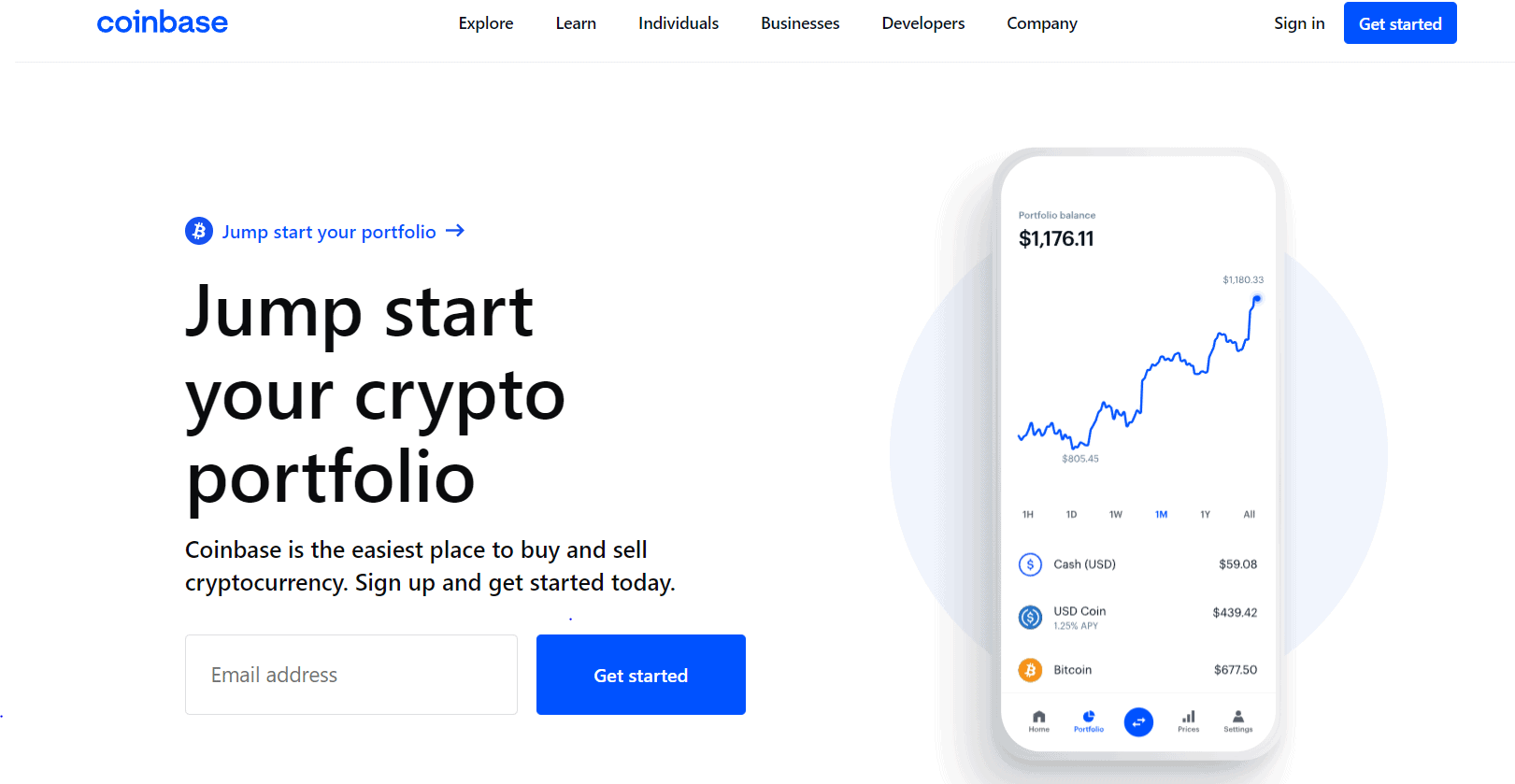 Coinbase is one of the most reputable platforms among cryptocurrency exchanges, thanks to its long history of providing premium-quality trading features to users in numerous global regions.
Since 2012, Coinbase has been actively participating in the crypto market, with a particular focus on beginners looking to make their first investments in digital currencies. 
Coinbase offers a straightforward trading experience with its instant trading options that enable users to make a purchase with a bank card or a bank account transaction in just a few minutes. There's no complex trading procedure.
Even experienced traders can benefit from Coinbase thanks to its Advanced Trade section that houses all the trading tools for pro users. Also, Coinbase users can spend their crypto balance at stores worldwide just like fiat cash, thanks to the platform's prepaid Visa card. 
KuCoin

KuCoin isn't such an old exchange as Coinbase since the platform was officially launched in 2017. However, the company behind the platform started developing KuCoin a few years earlier, with the goal of establishing a crypto exchange that can provide users with a full scope of crypto services and not just trading. 
KuCoin's primary services include all types of crypto trading, such as spot trading, leveraged margin trading, and instant buy/sell options. Also, the platform has numerous crypto derivatives options with different assets as collateral, as well as crypto futures contracts.
KuCoin goes even further with a suite of DeFi options, staking, lending, and yield-farming. Finally, users can even purchase NFTs and use a crypto trading bot for automated trading strategies.
Pros and Cons
Coinbase Pros
An excess of 150 of the most popular digital currencies.

The platform is legally regulated in the countries where it's available.

Coinbase's debit card is handy for spending crypto like fiat money.

One of the most beginner-friendly crypto exchanges in the world.

Great selection of leading NFT collections.
Coinbase Cons
KuCoin Pros
Over 700 available digital currencies.

Fit for both beginners and experienced traders.

KuCoin offers crypto trading bot services.

The platform has an internal NFT marketplace.

Various derivatives trading features and futures contracts.

Low trading fees.
KuCoin Cons
Over 280 million USD worth of assets was stolen from the exchange in a

2020 hack

.

KuCoin doesn't have any operating licenses from regulatory bodies.

Customers report that KuCoin has a very poor support service.
Coinbase vs KuCoin: The Crypto Exchange Comparison 
Opening an Account
Coinbase is a regulated exchange that requires users to go through numerous steps and provide personal details when creating an account: 
Tap the

Get Started

option to begin creating your account. 

Fill out the form with your first and last names and email address.

Create a strong password with different characters and use upper and lower case letters. 

Accept Coinbase's terms and confirm you're over 18.

You'll receive an email with a link to activate your account. Just click on the link and sign into Coinbase. 

Now verify your phone number with the verification code that Coinbase sent you.

Once your phone number is checked, Coinbase will begin the ID verification process, which will ask you to enter different personal details. 

Fill out the form, and you're off to the final step of ID verification.

Photograph both sides of your ID card and send it to Coinbase.

The system will automatically verify your identity shortly and allow you to start trading on the platform. 
KuCoin is an unregulated crypto exchange, so the procedure is less complex compared to Coinbase because you don't need to verify your identity:
Visit the KuCoin website and navigate to the

Sign-Up

option. 

You need to decide whether to register an account with your phone number or email address. Select your preferred method and fill in the details.

This is when you'll need to create your account password. Make sure to follow the same instructions for password creation as in the case of Coinbase.

You can enter a referral code in the appropriate field and receive a small bonus after you create your account.

Agree to the use terms by ticking the checkbox and click on

Sign Up

.

KuCoin will create your account now and send you an activation link to your email address or, in the case of mobile phones, an activation code.

You're ready to start using KuCoin now. 
Main Features
Coinbase is among the most popular crypto exchanges thanks to its simple design and very smooth user experience that enables even absolute beginners to easily make their first crypto investments in some of the leading crypto projects.
Users can buy and sell crypto on Coinbase with a few clicks on the instant trading interface, which contains a simple price chart, details about the selected crypto, and a buy/sell option. 
However, Coinbase lacks advanced trading tools, so the platform has a separate Advanced Trade subsection where experienced traders can find tools like different order types, interactive price charts, and numerous tools for analyzing price change patterns. 
Coinbase also offers additional crypto services, such as crypto staking and borrowing assets using crypto as collateral. Also, the Coinbase NFT marketplace has a versatile offer on NFT collections, and Coinbase Wallet is a super-popular storage solution. Finally, users can also order a Coinbase Visa card to spend crypto just like cash.
KuCoin is famous for its huge scope of supported cryptos and numerous types of trading features. The platform is designed to satisfy users of all experience levels, and that's why you'll find both basic features like instant trading, along with spot and margin trading, on an advanced trading interface. Furthermore, KuCoin supports crypto derivatives and futures trading.
You can buy assets on KuCoin with the fast trade option, through the peer-to-peer (P2P) trading service, or with the help of a third-party payment provider. Crypto traders can even use the KuCoin trading bot to automate their operations.
As for additional crypto services, KuCoin supports a wide plethora of features, such as staking, yield-farming with stablecoins, cloud mining, and even crypto lending. KuCoin also has its own NFT market, but it also has an NFT launching section, which creators can use to launch their NFT collections. 
Supported Cryptocurrencies
Coinbase has a great selection of 150+ cryptos, which is quite enough for the average crypto investor. The supported assets are a careful selection of trending coins and tokens.
You won't find micro-market cap projects with low trading volumes here. In fact, you can rest assured that all of the available coins are legit because Coinbase needs to obtain a trading license for each asset from US financial authorities. 
This is one of the reasons why the platform has fewer cryptos than some unregulated competitors, but it's quite beneficial for users because they know they aren't dealing with some shady scam coins.
So let's have a look at some of the cryptos available on the platform: Bitcoin (BTC), The Sandbox (SAND), Tether (USDT), Cardano (ADA), Solana (SOL), Stellar Lumens (XLM), Ethereum (ETH), Chainlink (LINK), and many more.
KuCoin isn't regulated and therefore doesn't require any licenses to add new assets. Because of this, it supports more than 700 cryptocurrencies. 
However, this also means that there are a bunch of coins on KuCoin that have really low trading volumes and low liquidity. 
The coins you can trade on KuCoin include BTC, Fantom (FTM), Gala Games (GALA), Harmony (ONE), Threshold (T), USD Coin (USDC), Avalanche (AVAX), Cosmos (ATOM), Tron (TRX), ETH, Monero (XMR), Toncoin (TON), and hundreds of additional digital currencies.
Payment Methods
Coinbase supports several practical fiat payment methods for purchasing crypto and depositing cash into your account. Traders can conduct instant crypto purchases with a payment card or bank account transfer, but bank transfers take considerably longer than bank card payments.
Also, traders can choose to fund their exchange accounts with these two payment methods and keep USD, GBP, or EUR in their accounts for later. US customers can utilize free ACH bank transfers or SWIFT transfers, while customers from the European Union have the SEPA bank transfer at their disposal. Users from other parts of the world can fund Coinbase accounts with SWIFT transactions.
KuCoin supports a broader selection of payment methods. Of course, users can purchase crypto with their bank cards or deposit fiat currency with a bank account transfer, but there are additional options for KuCoin users.
For example, if users choose the P2P trading option, they can pay with more than 20 different payment services, depending on the other trading party's supported payment methods. Some of these services include Transfer Wise, Payeer, Advcash, AirTM, Zelle, Perfect Money, Skrill, Uphold, and many more options. 
Furthermore, KuCoin has a third-party crypto purchase option where users can buy crypto with the help of fiat-to-crypto payment gateways, such as Banxa, BTC Direct, and Simplex. In total, KuCoin supports more than 70 payment methods and over 30 fiat currencies. 
Trading Fees and Limits
The fees are one of the rare disadvantages of Coinbase compared to KuCoin because they are pretty high for average users.
Every instant trade on the platform incurs a 1% fee and depending on your purchase method, you'll be required to pay additional costs. Bank card purchase fees are 3.99%, while standard transactions from bank accounts are charged 1.49%. Only ACH bank transfers are free of charge. 
Coinbase's Advanced Trade platform has much lower fees, so if you're not a total beginner, it's better to take your trading there and pay less. The fees start at 0.4% and 0.6% for market takers and market makers, respectively, with monthly trading volumes of up to 10,000 USD.
Coinbase also has a relatively low daily limit of 50,000 USD for withdrawals. 
KuCoin trading fees are very competitive and one of the key selling points of the platform. The exchange has multiple fee tiers calculated according to trading volume measured in BTC. For example, the first tier is for traders with a volume under 50 BTC per month. Most average traders fall into this tier and pay a super low fee of 0.1% for takers and 0.09% for makers. 
These fees are extremely low, but they can drop down even more if you have a huge trading volume of over 50 BTC. Additionally, every user gets a 20% fee discount if they have a certain amount of the exchange's native KuCoin Token (KCS) in their account. The first tier requires users to have at least 1,000 KCS in their account during the last 30 days.
The KuCoin withdrawal limit is exceptionally high, and users can withdraw between 200 and 3,000 BTC worth of assets from the platform daily, depending on which fee tier they belong to according to their trading volume.
How Safe Are Coinbase and KuCoin?
Coinbase excels in most aspects thanks to its robust security measures. Still, it was a victim of a hack in 2021 when around 6,000 users got their assets stolen because of a weakness in the platform's two-factor authentication (2FA) protocol.
Coinbase reacted very professionally and reimbursed all of its users. Also, the exchange improved its safety measures and ensured that the 2FA system had no loopholes. 
Furthermore, Coinbase keeps more than 90% of all of the funds in cold wallets, and the user's USD balances are insured. Additionally, Coinbase is a licensed money-service provider, and users are protected under US, UK, and EU laws in case of bankruptcy or other events like hacks. 
KuCoin uses a combination of website encryption, passwords, and a mandatory 2FA protocol to keep user accounts out of harm's reach. Unfortunately, these measures weren't able to prevent one of the largest hacks in crypto history when attackers stole 280 million USD of digital currencies from the exchange in 2020. 
Although the platform promised to reimburse users fully, there's no evidence that the full reimbursement has happened so far. This is a textbook example of why using unregulated crypto exchanges is risky. 
Customer Support
Coinbase has premium quality customer support, which is especially important because support services are often a weak point for crypto exchanges. Users can present their issues to the customer support team in email messages, but the faster and more efficient method is to use the Coinbase support phone number, which is available around the clock. 
You can even choose to communicate with the support team through a social media platform like Facebook or Linkedin. Just specify which platform you want to use and leave a link to your profile when contacting Coinbase through the support form. 
KuCoin's support service is the sharp opposite. Unfortunately, the customer support team has many negative reviews, and the most common remarks are that the team is slow to respond or that it fails to respond to user messages altogether. 
Besides email support, KuCoin also has a live chat feature, but instead of a real person, users can only communicate with a chatbot that has limited capabilities and can only answer the most basic user inquiries. 
Mobile Trading
The Coinbase mobile experience is nearly identical to the browser user experience. The app works smoothly, it has a clean, straightforward design, and users can access all of the exchange's features, including trading, staking, NFTs, and more.
The only drawback is that you can't access the Advanced Trade platform section. Instead, the exchange plans to launch a separate app with pro trading features.
KuCoin has a popular mobile app that unites all of the platform's features into one single mobile program for iOS and Android smartphones. Since KuCoin is quite a complex exchange with tons of features, from trading to DeFi services and NFTs, the mobile app does a great job of integrating all of those features into one app. 
Perhaps the only notable issue with the app is that using the advanced trading interface is a bit more complicated on the mobile app compared to the online platform. That's because you can't view the price chart in full detail on your mobile device. 
How Do Coinbase and KuCoin Compare to Other Crypto Exchanges
Let's compare Coinbase with Kraken and KuCoin with Binance. 
Kraken is a strictly regulated, US-based cryptocurrency exchange platform, just like Coinbase, and it has a similar offering of coins and tokens. Both platforms have very high instant trading fees, but Kraken's 1.49% fee is much higher compared to the 1% Coinbase trading fee.
In terms of added features, Kraken also has an NFT market and staking features, but US customers aren't able to stake their crypto since 2023. The Kraken Pro section has much lower fees, though. In fact, these fees are even lower than the Coinbase Advanced Trade fee structure. 
One of KuCoin's main differences compared to Binance is that it offers 700+ cryptocurrencies, while Binance has around 350+, along with some 600 trading pairs. The fees are pretty much the same, at fairly low levels.
However, the Binance NFT market has more to offer compared to KuCoin, especially regarding NFTs based on the Binance chain. In terms of security, Binance is a better choice because, unlike KuCoin, it doesn't have any platform hacks in its history.
Conclusion
Coinbase and KuCoin fall into two different categories of crypto trading platforms. While Coinbase is more geared toward average crypto users and provides access to the most trending cryptos, KuCoin targets all types of users and supports everything from major altcoins down to micro-market cap projects with growth potential.
What's more, Coinbase adheres to US laws and regulations, while KuCoin operates in an unregulated gray zone. Therefore, if you're looking for more safety and have no problem paying a little extra, Coinbase is a great choice.