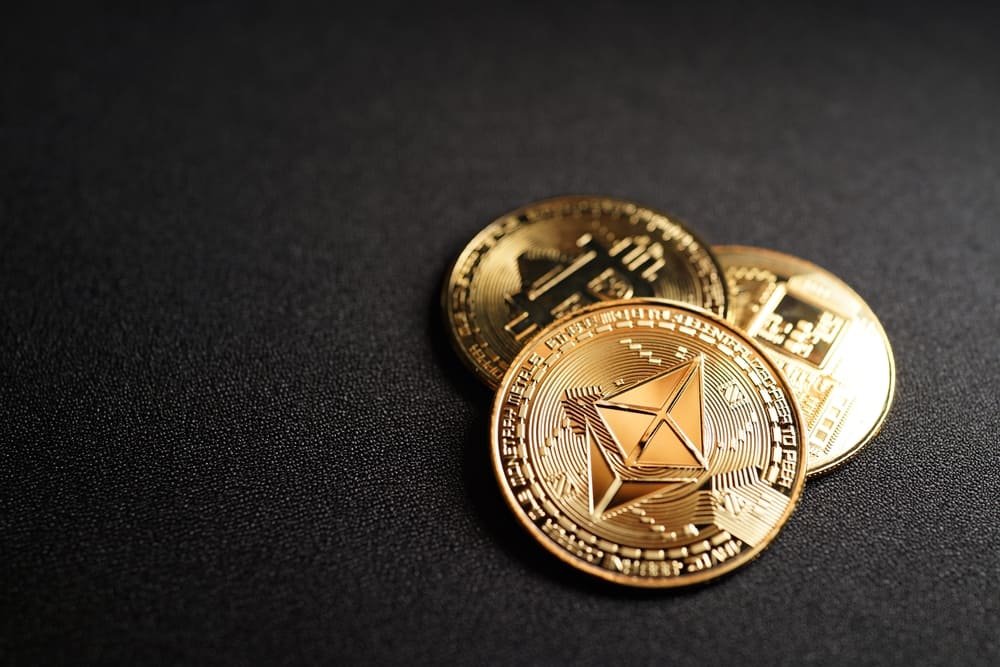 Before investing money into cryptocurrencies, you should educate yourself on how the market works. It's not as simple as picking out a few coins and putting them in a wallet. At the outset, you'll need to settle on a strategy for buying and selling cryptocurrencies.
There are currently approximately 500 different cryptocurrency exchanges, so doing some research is a good place to start. Here, we'll compare and contrast Binance vs Blockchain.com – two of the most well-known markets in the industry.
About the Exchanges
Binance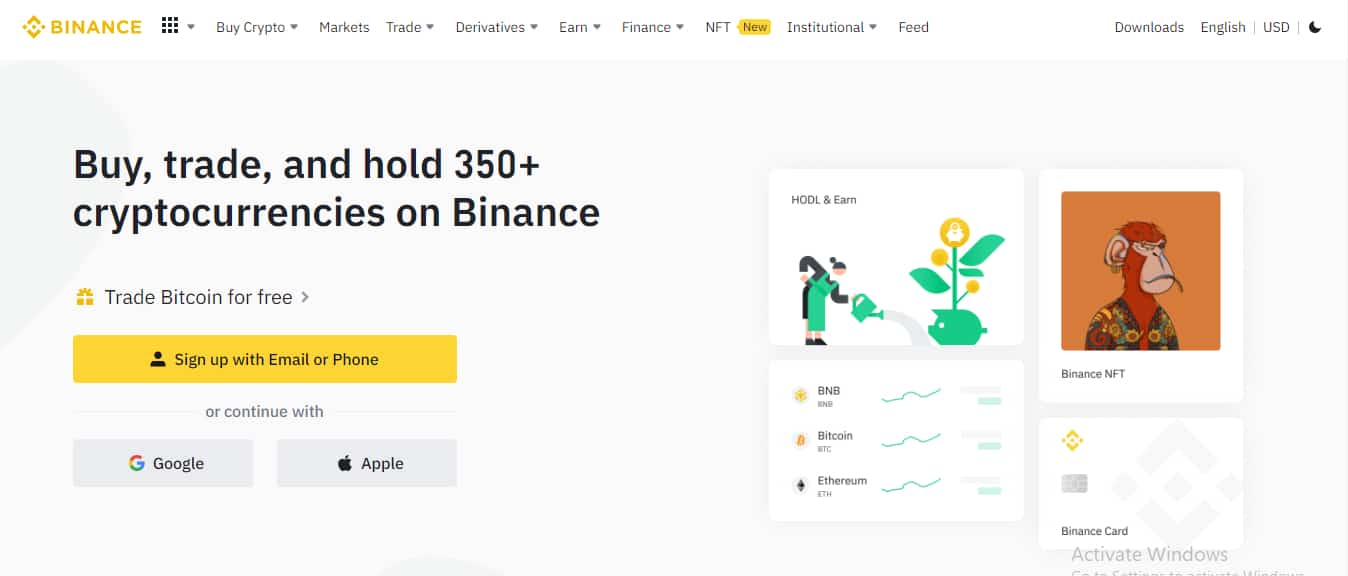 Binance is a major cryptocurrency exchange that is highly popular among traders worldwide due to its low costs, a wide selection of coins, and sophisticated tools for advanced users. However, clients located in the United States are unable to utilize Binance. So, if you are located in the USA, you will be required to use Binance.US, despite having a reduced feature set.
Blockchain.com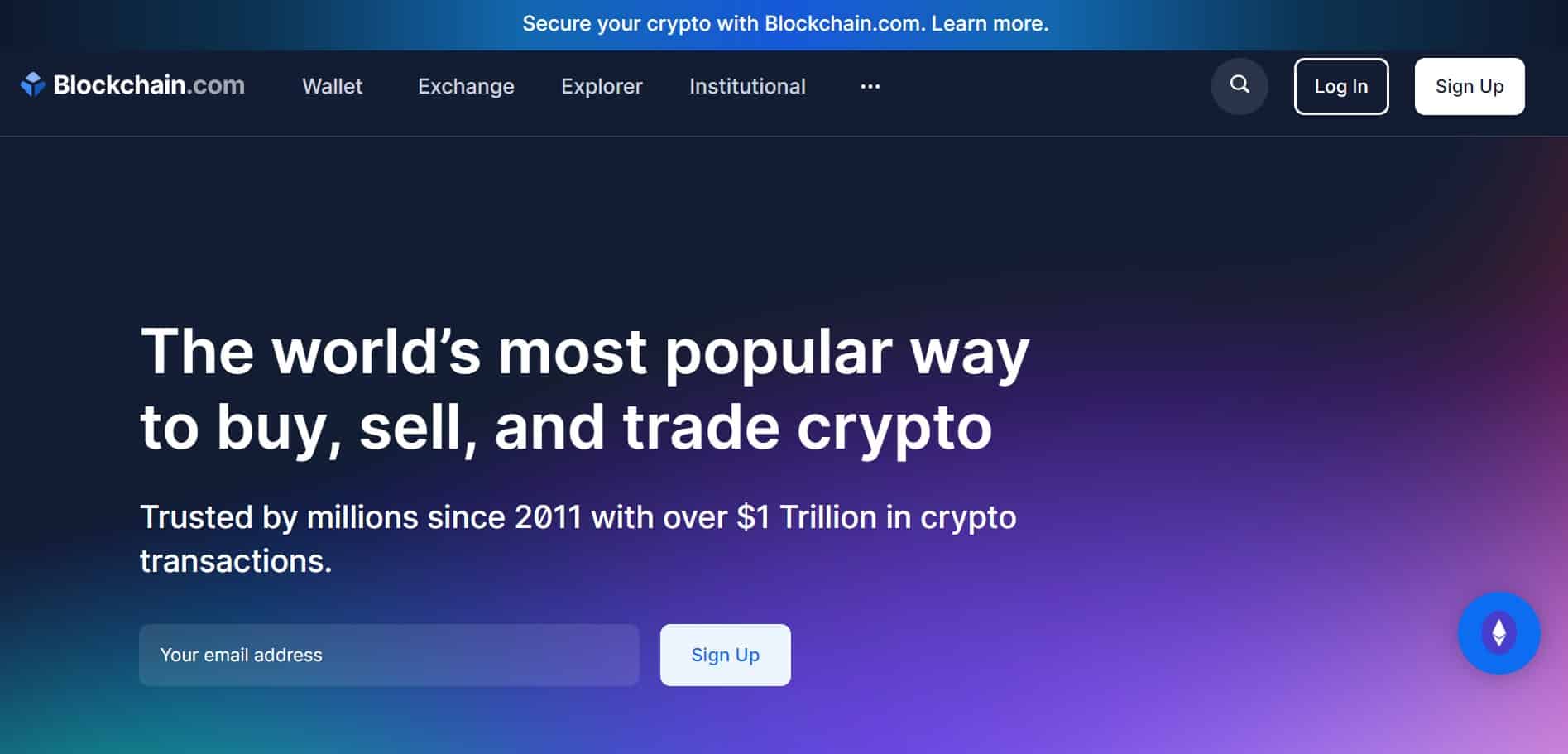 In 2011, the company Blockchain.com was founded with the intention of becoming a dominant player in the cryptocurrency sector. When first launched, Blockchain.info's stated mission was to keep tabs on every Bitcoin transaction ever made. It was rebranded as Blockchain.com in 2012. The platform's vision is a fully digital financial system powered by cryptos in the future.
To accomplish this, Blockchain.com offers crypto trading and lending services, a blockchain wallet for crypto storage, and a variety of data generation tools for the blockchain economy.
Simply put, this cryptocurrency exchange is ideal for investors and traders of all experience levels who are enthusiastic about cryptocurrency and innovative passive income strategies like staking.
Pros and Cons
Binance Pros
Suitable for professional traders and beginners;

Encourages the usage of two-factor authentication (2FA);

Works with both online and offline wallets;

Boast low trading fees;

Offers some of the widest ranges of trading options, digital assets, and payment methods;

Enables margin trading, P2P, and OTC trading;

Provides NFT trading and minting options.
Binance Cons
Unregulated exchange;

Not available in some jurisdictions due to regulatory issues;

Has a history of platform security breaches.
Blockchain.com Pros
Offers two crypto wallets

Airdrops Program;

Users who meet certain criteria can accrue interest;

Simple in concept and function;

No deposit fees.
Blockchain.com Cons
Doesn't provide support for new loans;

A restricted number of trading pairs;

Unregulated exchange.
Binance vs Blockchain.com: The Crypto Exchange Comparison 
Opening an Account
Registering With Binance
To join Binance, you must be at least 18 years old. Additionally, you'll need to be in a country or region where the platform is legally permitted to provide financial services. Anyone who meets these requirements can open an investment portfolio on Binance.
Creating a Binance account is easy, and all you need is a legitimate phone number or email address. The identity authentication process at Binance is completely voluntary. However, if you finish it, you can raise the amount of money you may withdraw or deposit on a daily basis.
Verifying your identity with a selfie, government-issued ID, and account validation won't take more than several minutes of your time. Next, you'll want to fund your trading account, so you can begin strategizing in the crypto market.
Registering With Blockchain.com
Getting started with Blockchain.com's exchange and main wallet setup is simple and fast. To send or receive cryptocurrency safely, it is essential to link these two accounts. By scanning a QR code, you can deposit cryptocurrency or tokens into the exchange's trading wallet or the main non-custodial wallet.
Furthermore, the Blockchain.com trading platform requires users to validate their email addresses and identities before they can begin trading. There are three degrees of authentication in this market.
This first step grants you access to a Silver Level trade approval. At this tier, you can send and receive cryptocurrency but can't store any of it. Members at the Silver level are limited to a maximum annual withdrawal of $1,999 worth of cryptocurrency. 
The next trade authorization, i.e., the Gold Level, has stricter identity criteria and requires a photo ID. This level lets you put both crypto and reserve currencies into your account. The withdrawal limit is also much higher. 
The Gold Tier allows weekly cryptocurrency withdrawals of up to $200,000 and reserve currency withdrawals of up to $100,000. This level of account verification also unlocks features like free coin giveaways, staking, and much more.
Finally, to unlock the highest Platinum Level of the Blockchain.com account verification tier, you'll need to give more information about who you are (bank statement of your income, address, social security number for residents of the USA, etc.). As a bonus, you'll get access to all features available at the Gold Level and a weekly withdrawal cap on cryptocurrencies and reserve currencies of up to $5 million.
Main Features
Binance Features
Binance provides a number of different opportunities to make passive income, each with its own unique level of risk. You can deposit funds into a flexible savings account for reduced but more stable rates or participate in its staking program and earn interest rates of up to 30% APR on specific cryptocurrencies. When compared with other crypto markets, Binance offers a greater variety of ways to stake, as well as higher payout rates.
More experienced investors could try to profit from the market by increasing the demand for specific pairings of tokens, but this strategy is not without its own unique risks. Before engaging in any trading option that might yield you interest, it is essential to understand the pitfalls involved.
In the bargain, Binance makes it very simple to place a limit order to purchase or sell cryptocurrency at a particular price. Users new to the platform can access a Convert Option that helps them effortlessly convert their fiat money to crypto. More seasoned investors can make use of an advanced trading interface that includes analytical capabilities.
The Bitcoin futures area of Binance enables users to speculate on whether the cryptocurrency will increase or decrease in the future. In addition, this platform offers leveraged tokens for sale, enabling buyers to increase their holdings of a certain currency. Please note that trading with leverage is a risky trading approach since it can magnify your financial losses and, in certain situations, cause investors to lose their whole investment.
Blockchain.com Features
For those interested in staking, Blockchain.com provides Interest Accounts. These interest accounts are an alternative to storing cryptos that will generate up to 13.5% interest on your idle coins. The traders with a Gold Tier verified account who live in supported jurisdiction could receive interest on the money they have saved. The interest is deposited into your account on the first day of every month. 
Moreover, Blockchain.com allows users to transfer their digital currency to either a primary wallet or a trading wallet, where the trader can utilize them to make purchases or get rewards.
There are two different wallets available on Blockchain.com. You have a personal wallet for storing data, which you must safeguard yourself. Blockchain.com facilitates your trade activities in another wallet. 
Please note that the Blockchain.com trading wallet can take deposits from bank accounts and credit cards in the following currencies: US Dollar (USD), British Pounds (GBP), Euro (EUR), and Turkish Lira (TRY).
A blockchain explorer, complete with analytical tools and graphical representations like technical indicators, is also available on Blockchain.com. Investors can analyze the portfolios of market leaders to learn which investments and currencies are likely to yield the highest returns.
Supported Cryptocurrencies
When it comes to cryptocurrency exchanges, Binance is a major player. One of the most alluring aspects of the Binance platform is the fact that it provides access to a diverse range of tradable assets, counting over 600, to be more precise. On this exchange, you can even get your hands on many low-cap cryptocurrencies, which is good for beginner traders with limited capital. 
In turn, the wide variety of listed digital currencies provides you exposure to hundreds of trading pairs. Needless to say, Binance supports all of the most prominent coins, including nearly all of the world's top cryptos ranked by market capitalization.
The story is quite different with Blockchain.com. Currently, there are only 75 different trading pairs available on Blockchain.com. Compared to the hundreds available on exchanges like Binance, you'd agree that that's a rather modest offer.
Payment Methods
Binance also offers a plethora of options for making payments. You can buy your favorite coin through this platform via a wide range of payment routes, including peer-to-peer (P2P) bank account transfers, Visa/Mastercard credit/debit cards, wire transfers, or financial intermediaries like Simplex.
Additionally, you can purchase crypto through Binance using a variety of fiat currencies, such as USD, GBP, CAD, EUR, CHF, AUD, JPY, and PEN. Tether (USDT), BUSD, and USDC are just a few examples of stablecoins that you can use to buy and sell cryptocurrencies on this exchange.
Investors can put money into their Blockchain.com accounts using cryptocurrency or fiat currency. Moving your cryptocurrency between different electronic wallets on this platform is also possible. 
Trading Fees and Limits
Trading fees on Binance are tiered and based on a user's daily BNB balance as well as their 30-day trading volume. When purchasing or selling cryptocurrency, you will normally pay a transaction fee of 0.5% in addition to a spot trading fee of 0.1%.
Additionally, the fees related to trading Binance Futures are very low also. Maker fees and taker costs can be as low as 0.000% and 0.017%, respectively, enabling traders to keep a larger portion of their profits. Having BNB tokens can further cut down on these expenses.
It's important to remember that the option you select to make deposits might result in extra costs. As a rule, there are no costs associated with wire transfers, although most debit card transactions impose a fee. When depositing funds on the Binance exchange, for instance, using a credit card will cost you an extra 1.8% in transaction fees.
Blockchain.com likewise employs a maker-taker pricing structure. To make things more clear, a maker order creates new market liquidity, while a taker order is one that really takes money off the market. Market makers are rewarded with reduced transaction fees in exchange for increasing liquidity. 
When markets have enough liquid assets, they function more smoothly. In order to discourage price-taking behavior that slows down markets, the exchange imposes takers higher transaction costs.
Blockchain.com's pricing structure is divided into 12 levels, with each corresponding to a different dollar value between $0.00 and $1,000,000 in 30-day trading volume. Depending on the trading volume, the fees for market makers range from 0.20% to 0%. Takers incur costs ranging from 0.40 % to 0.06 % for the identical 30-day dollar range.
Finally, the percentage each class of Blockchain.com traders pays per transaction goes down the more they trade in bulk over a rolling 30-day average.
How Safe Are Binance and Blockchain.com?
The fact that the main wallet on the Binance exchange can only be accessed by individual traders and not by Blockchain.com itself shows that the company is serious about making a safe platform.
But even though Binance uses most of the best security practices in the industry, like two-factor authentication (2FA), it was hacked several times over the years.
Also, Binance has to deal with many legal and regulatory problems in the US, the EU, and China. The cryptocurrency exchange is in the news because it allegedly offers unregulated stock tokens and financial services.
Similarly to Binance, the Blockchain.com site suggests that using its non-custodial wallet gives its clients more freedom in managing their assets. Users are solely responsible for securing their wallet's private digital keys, which are needed to access any digital asset. 
To this end, each Blockchain.com wallet has its own unique 12-word recovery phrase, and users may additionally set a 4-digit PIN or use a fingerprint for additional security. 
Customer Support
When it comes to customer support, let's first say that Binance doesn't have a live chat, which we consider a significant shortcoming. You typically begin by interacting with the chatbot provided by Binance. Eventually, you will be directed to a link where you can submit your query. Email is the preferred method of communication in the exchange, but be prepared to wait a while.
You might not notice a difficulty if you're an old hand at crypto trading, but for new users, it might be irritating to run into issues and not be able to get immediately in touch with anybody for help. Therefore, customer support is an aspect where Binance could use some further improvement.
Similarly to Binance, Blockchain.com could also use some improvement in the customer support area as you can only reach for help via email. There's no phone, sms, or computer-to-computer chat support.
This is why poor customer service has been the focus of dozens of one-star ratings on the TrustPilot site. Blockchain.com traders often complain that their questions were simply answered by copying and pasting answers from a previously created FAQ. 
There is certainly room for improvement on a website that serves users in the millions and roughly 200 international locations. Having access to online chat with a tech support representative is a bare minimum need.
Mobile Trading
Trading cryptocurrency on the go just became much easier with the Binance mobile app. The app offers a large range of marketable coins and fiat currencies, simple trading instruments to earn passive income, cryptocurrency loan options, etc.
The general impression is that the growing number of crypto exchanges might challenge newcomers to the field. That's why the company's top brass has opted for Binance Lite, a pared-down variant of the full app.
Over 85 million users in 200 different countries use Blockchain.com's crypto trading platform app and wallet (two-in-one). The app lets you buy, sell, send, receive, swap, and store the most popular cryptocurrencies.
In contrast to many industry rivals, Blockchain.com's Wallet lets users take care of their own digital money straight through this app. It only takes a few clicks to switch to a Private Key Wallet, where only you can access your cryptocurrency and private keys. 
How Do Binance and Blockchain.com Compare to Other Crypto Exchanges
Binance is an advanced trading platform designed for professional traders. While Binance does have a beginner-friendly interface and a multitude of learning materials to help the crypto rookies, you might find their extensive market options and complex dashboards to be confusing if you are just starting with crypto investing. 
There are also quizzes clients have to take to prove they've thought through the potential risks before being allowed to access riskier products. But, if you think Binance is too much fuss for you, there are a number of simpler options for first-time crypto buyers.
While Blockchain.com is easier to use than Binance, it still may not offer the wide variety of digital assets and trading possibilities some investors desire. In such cases,  Coinbase is a great option since it is beginner-friendly, has a wide variety of currencies available for trading, and is clearly aimed at novices. 
However, there is a catch with Coinbase – the exchange rates are fairly expensive and higher than the ones levied by Binance and Blockchain.com.
Conclusion
In sum, Blockchain.com and Binance are suitable for traders of all experience levels. Both of these markets also feature inexpensive trading costs and secure environments for their users. However, Blockchain.com cannot provide as many trading coins as Binance if you wish to be spoiled for choice and diversify your portfolio.
Still, regardless of the exchange you choose, you must keep the crypto market's volatility in mind at all times. As long as you're well-informed, you can avoid any potential pitfalls of trading cryptocurrency.