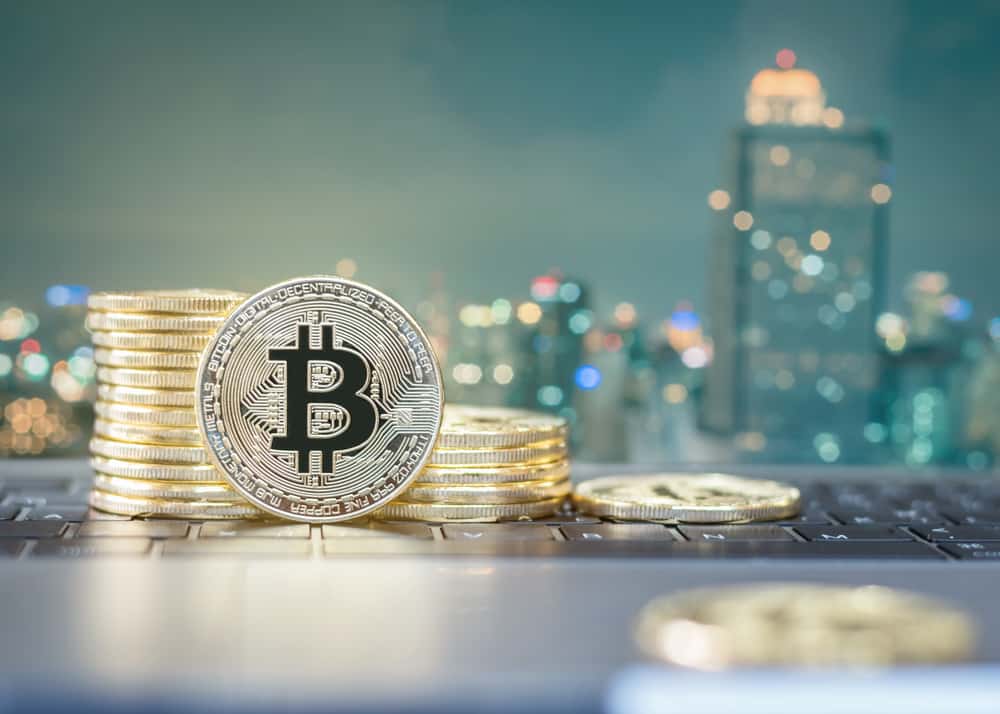 PrimeXTB is one of the leading CFD (contract-for-difference) exchanges and margin trading platforms in the industry, designed to cater to crypto investors of all levels of experience. This Seychelles-headquartered platform also provides exposure to high liquidity, as well as a vast number of markets and financial instruments to help you make the best of your trading strategies.
This PrimeXTB review will assess all of its functionalities, alongside the security of the platform and the pros and cons of using it as a crypto hub for your trading endeavors. Read on. 
Pros & Cons of PrimeXTB
Pros
Offers up to 200x leverage on selected

cryptocurrencies

;

You can get maximum leverage of up to 1,000x on some commodities and forex assets;

A widely-accessible and high-liquidity platform;

Keeps most of the funds in cold storage;

2FA security protocol and SSL-encrypted communications;

Enables staking of cryptocurrencies for an additional passive income;

Provides a copy-trading feature.
Cons
Not regulated;

A handful of supported cryptocurrencies;

Not accessible to traders from the United States, Canada, Japan, and several other jurisdictions;

The high leverage on the tradable assets amplifies not only the profits but the financial losses too.
About PrimeXTB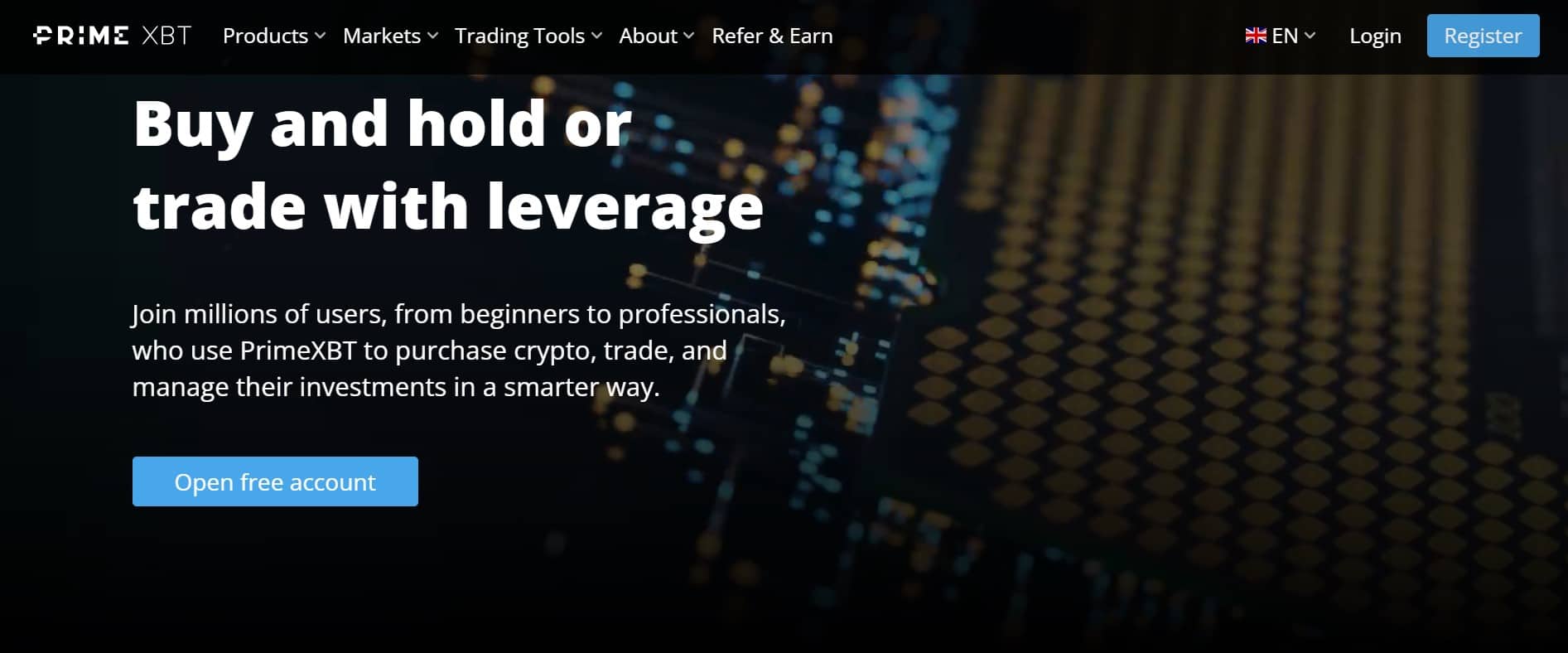 PrimeXTB is a well-established margin and CFD trading platform that provides a wide range of financial instruments for crypto traders from around 150 countries worldwide. Even though margin trading is one of the most volatile trading tools in the industry, this platform has earned the respect of its users by offering a secure trading environment, numerous investment possibilities, and deep liquidity. 
Namely, PrimeXBT pools liquidity from around 12 of the most prominent exchanges and markets in the industry, which provides ample cryptocurrency fluidness to successfully settle your deal.
Here are some of the most characteristic features and functionalities you can access on this platform. 
Crypto Coins Available on PrimeXTB
PrimeXTB enables you to trade around 40 cryptocurrencies with leverage, including BTC, ETH, LTC, DOT, and ADA, to name a few. This selection of tradable coins might not be much when compared to some of the more prominent spot trading exchanges, like Binance, but it can certainly provide plenty of liquidity to the platform. 
Fiat Currencies Supported on PrimeXTB
When it comes to fiat currency support, PrimeXTB offers even more than you can probably expect from an unregulated crypto trading platform. Namely, you can choose from more than 15 fiat currencies, including USD, EUR, GBP, CAD, CHF, and several more. 
By listing almost all of the most popular fiat currencies, PrimeXTB opens vast trading opportunities even for crypto trading beginners who can start using this platform by making a fiat deposit to their account. 
Countries Supported on PrimeXTB
The PrimeXTB platform is open to digital asset traders from around 150 countries. An exception to the platform's global support is some countries whose financial regulations ban access to platforms like PrimeXTB. These include the USA, Japan, and Canada.
In addition, this platform is not accessible to some of the restricted jurisdictions that have found themselves on this list as a result of their weak economies, financial regulations, or raging wars, such as Sudan, Syria, North Korea, and Ecuador, to name a few. 
PrimeXTB Fees
You should carefully consider the transaction costs of any platform before venturing into a trading deal through it. Here's what you can expect fee-wise when conducting your trading strategy through this platform. 
The PrimeXTB exchange imposes a flat fee of 0.05% for each crypto trade you complete and 0.00% for trading commodities or indices. Moreover, the exchange will levy 0.001% of your forex trade through its platform. 
Comparing it with the industry's average minimum of 0.1%, the fees on PrimeXTB sound extremely appealing and cost-effective. 
However, we cannot stress enough that this platform focuses on some of the most volatile leveraged products in the industry. Therefore, we strongly advise you to think twice and do your own diligence prior to making a head jump into margin trading just because the trading fees are appealing. 
Main Features of PrimeXTB
One of the major characteristics of this exchange is that it offers Contracts-for-Difference, or CFDs, instead of spot trading.
When trading CFDs, you don't own the tradable assets. The contract is made between you and the brokerage when you try to predict whether the price of the asset in question will go up or down. If you predict the price correctly, you'll profit from the price difference. However, if you fail to predict the price movement, you'll need to pay the respective loss. 
The total sum of your profit or loss when trading CFDs is calculated by adding the difference in the amount of the traded asset multiplied by the quantity of the asset. Additionally, a small portion of this sum will go as a fee to the brokerage for processing the transaction. 
Since cryptocurrencies are highly volatile assets, especially the most liquid ones (such as Bitcoin (BTC) and Ethereum (ETH)), CFDs are a convenient trading instrument as you don't physically possess any of the traded cryptos. In turn, this feature gives you higher flexibility and affordability for trading with leverage, as you can enter or get out of a trade more easily. 
On the other hand, CFD trading amplifies the risk of financial loss as the applied leverage on the sum of crypto you're trading affects not only your potential profit but your losses too. 
Spot Trading and Other Trading Options on PrimeXTB
If you belong to a group of crypto investors who prefer placing a spot order, we have reviewed some of the best exchanges in the industry to help you choose the most suitable one for your trading needs, as there is no spot trading on PrimeXBT. 
Still, you can trade stock indices, commodities, precious metals, and forex with up to 1,000x leverage or stake your crypto, which enables you to make the best out of your trading strategy and boost your earning potential. 
Speaking of strategies, you can devise your own trading approach or use the Copy Trading feature on PrimeXBT and copy the successful strategy of another investor. Added the high leverage to the deal, you could be in for a great earning potential with this social trading functionality. 
But, no matter how lucrative and easy it sounds, never forget that cryptocurrencies are highly volatile items that can lead to a dramatic financial loss too. 
How Easy Is It to Open a PrimeXTB Account?
Registering for a PrimeXTB account is really as simple as providing a valid email and making a deposit to your account. To this end, you can use any of your digital wallets to make a direct deposit to your PrimeXTB wallet. 
Alternatively, you can fund your account through third-party services (such as CEX.io) that allow you to use your credit card to make a fiat currency deposit. 
How Secure Is PrimeXTB?
This platform boasts a robust security architecture underpinned by some of the industry's best security protocols, such as:
2FA authentication, 

SSL encrypted communications, 

Cold storage for the bulk of the funds;

DDoS protection, as well as 
A risk assessment procedure is also conducted after every placed order and its execution to prevent any misuse of the platform or criminal activities. This system procedure evaluates the risks that come with the trader's investment power, the trading moves that can reveal a possible fraudulent action, the size, and frequency of the placed orders, etc. 
Has PrimeXTB Ever Been Hacked?
Despite the fact it's a self-regulated crypto trading platform that's not supervised by any financial authority, PrimeXBT is considered to be one of the safest in the industry. The platform has never had any security breach that would compromise its users' data and funds or the platform's overall safety. 
Is PrimeXTB a Regulated Exchange?
Regardless of the fact that PrimeXTB is a self-regulated exchange, the platform partners with a  number of AML (Anti-Money Laundering) officials around the globe that help the executives maintain the security of this market. 
How Does PrimeXTB Compare to Other Crypto Exchange Alternatives?
In many regards, PrimeXTB is similar to the eToro exchange, as both platforms focus primarily on CFDs, Copy Trading, and leveraged trading. There are a few slight differences in their operation, though. For one, eToro is a registered exchange, while PrimeXTB is not. 
On the other hand, PrimeXTB enables you to trade a wider selection of fiat and cryptocurrencies than eToro. But would you consider the number of supported fiat currencies a downside for eToro? We didn't think so.
Does PrimeXTB Have an App?
Yes. PrimeXTB clients can follow the market and place orders at any convenient moment by using the platform's app. This software is compatible with iOS and Android operating systems and provides all of the web-based functionalities of the platform.
Conclusion
Despite dealing with some of the most volatile products in the industry, PrimeXTB is a crypto trading platform that enables fast order execution for investors of all experience levels. To this end, it also provides effortless market exposure for beginners, as you can fund your account with fiat currencies and register by providing only your name and email address.
The platform's rich in trading opportunities that can maximize your profit potential, it's globally accessible and boasts a user-friendly and highly customizable interface. 
However, even though PrimeXTB developers have done their best to bring crypto closer to a wider mass of followers by offering high leverage and a safe trading environment, never underestimate the risks of losing your funds fast, as the crypto market is in constant flux.