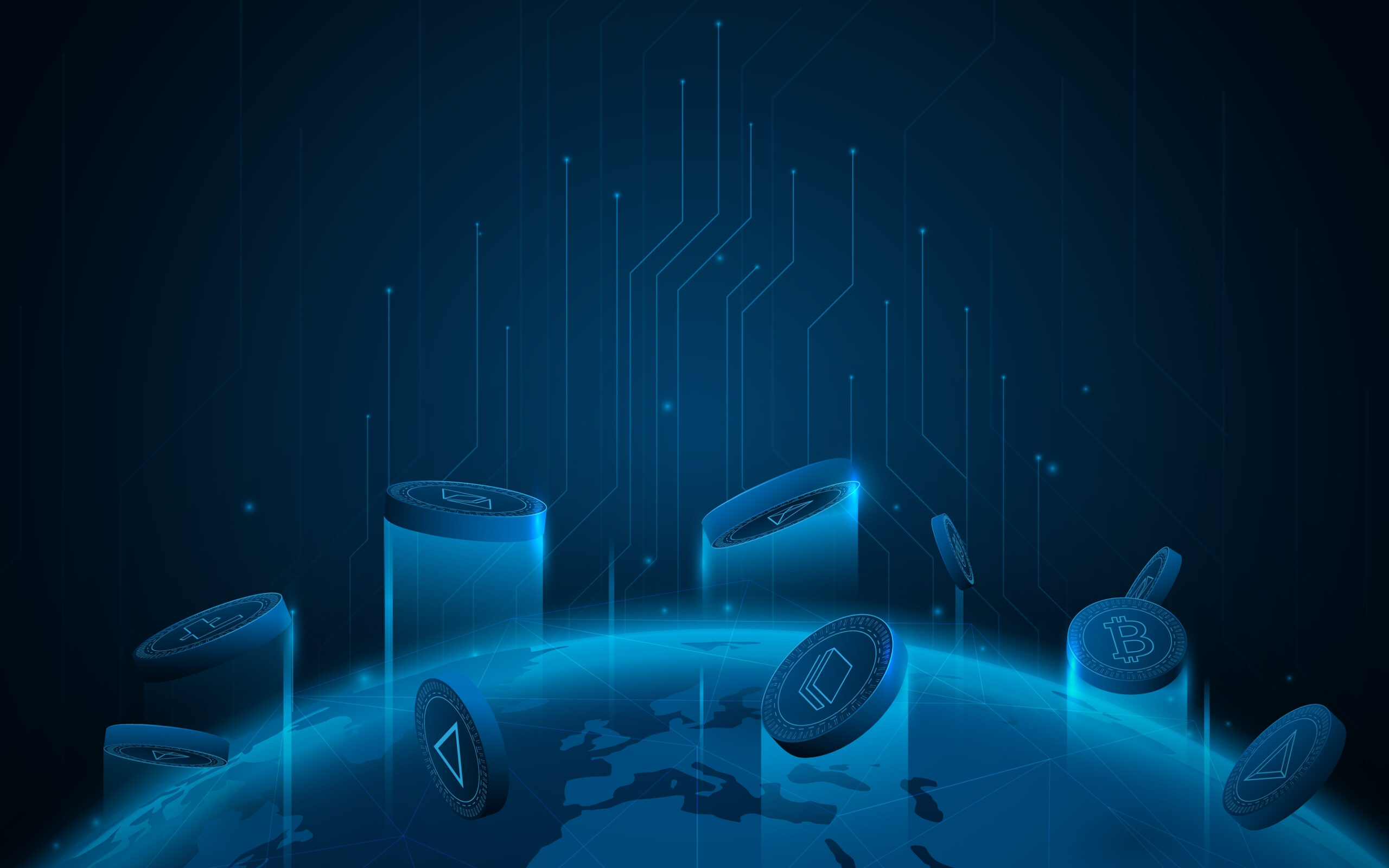 CoinHouse is a regulated cryptocurrency exchange established in Paris, France, in 2014. Since then, this trading platform has been offering its financial services to its European clients. 
Trying to keep up with the ever-growing industry, CoinHouse offers a wide range of competitive services to crypto investors. It's basically a one-stop-shop for all things related to crypto investments, including various innovative trading tools, professional advisors, safe crypto storing of assets, and many decentralized financial services.
Pros & Cons of CoinHouse
Pros
A one-stop-shop for all things related to crypto investments;

Provides a variety of financial services;

Enables fiat-to-crypto purchases;

Offers highly professional customer services to its clients;

You can contact the CoinHouse staff in person by visiting their offices in the center of Paris. 
Cons
Available only to European residents;

You have to subscribe to a payable service to get access to more tradeable cryptocurrencies;

Offers only a handful of tradeable coins;

Having a SEPA bank account is a must for all traders;

Levies somewhat high trading fees.
About CoinHouse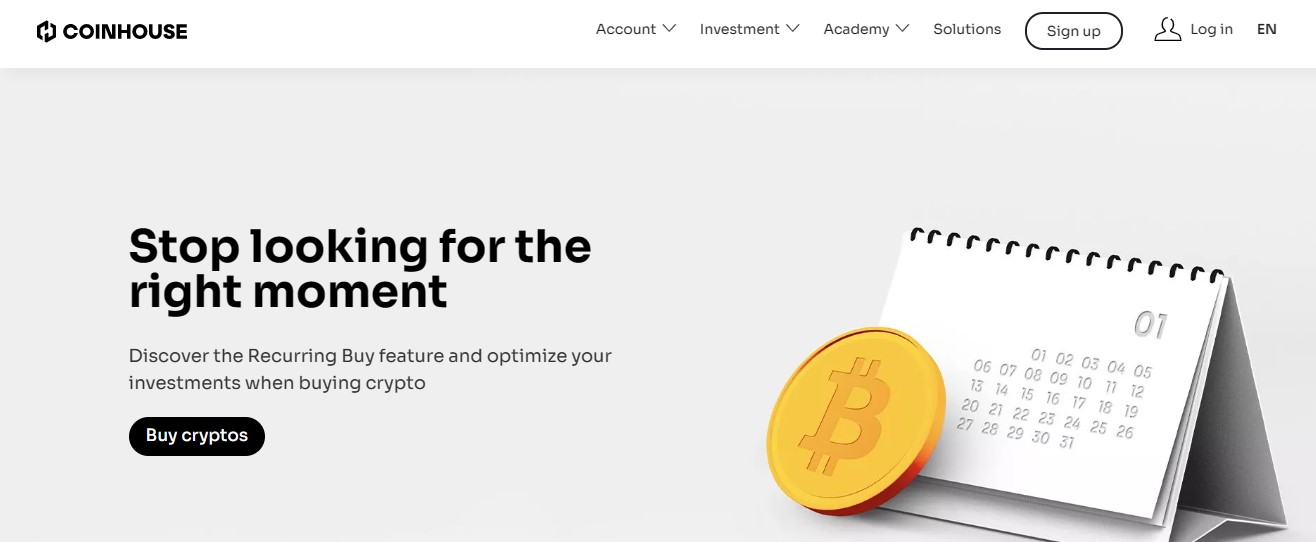 Established by two of the developers who worked on the Ledger X wallet solutions, Eric Larcheveque and Thomas France, CoinHouse was initially branded as The Bitcoin House (La Maison du Bitcoin). These two entrepreneurs wanted to bring crypto closer to the people in Europe, so they created the first European Bitcoin center that also served as a co-working space. 
Being one of the most user-friendlies platforms out there, today CoinHouse presents a crypto hub that gathers all the required tools and services for an investor to make the best out of a trading strategy. 
The platform also offers streamlined trading procedures, making it ideal for crypto trading beginners who don't have the time to research all the technical details of a trading operation. 
Crypto Coins Available on CoinHouse
This French brokerage boasts fast transaction processing times and a variety of trading instruments but features only about 40 of the most prominent cryptocurrencies, including Bitcoin (BTC), Bitcoin Cash (BCH), Ethereum (ETH), Litecoin (LTC), and XRP (XRP). 
Fiat Currencies Supported on CoinHouse
Being a Europ-centric brokerage that supports the SEPA countries, CoinHouse processes all trades made through its platform in Euros through the SEPA transfer system or a credit card payment. 
Countries Supported on CoinHouse
If you are a resident of some of the Single Euro Payment Area (SEPA) countries, you're eligible to join the platform and use its services. 
The list of SEPA countries and territories comprises 32 European member countries, including the European Free Trade Association countries (Norway, Iceland, Liechtenstein, and Switzerland). 
To this end, please keep in mind that despite Brexit, the United Kingdom still remains a SEPA-member country, meaning that UK residents can also take advantage of the CoinHouse services. 
Also, if you live in some of the SEPA countries that do not use the Euro as a national fiat currency, you'll still be able to use the CoinHouse platform, but you'll need a SEPA bank account to be able to conduct any trade. 
As this brokerage is more oriented toward the European crypto market, take note that US investors cannot use its financial services. So, if you have an address in some US state, you might check our reviews of the best cryptocurrency exchanges to find a new alternative. 
CoinHouse Fees
First and foremost, you'll pay 4.9% of each purchase plus a €9.9 transaction fee and 3.9% of each BTC sold plus a €9.9 transaction fee, regardless of the trading account you use. This ranks CoinHouse among the platforms with some of the highest trading costs. 
However, considering the fact that this is a brokerage house, not a decentralized exchange, the high trading costs are somewhat expected. 
Furthermore, there are 3 types of individual trading accounts (Classic, Premium, and Platinum) that bring users different benefits while trading through this platform, but also come with different fees. 
Professional traders get a business account that, logically, comes along with different conditions. Please check them out through the provided links for greater accuracy and updated information. 
Main Features of CoinHouse
This European brokerage boasts of being able to provide an all-in-one crypto trading hub for investors, and rightfully so. Namely, with its Asset Management feature, you can delegate the task to a professional to diversify your portfolio of coins according to your own strategy and needs.
If you're unsure about what coin to put your money in, there's the Asset Portfolio feature offering you 3 types of portfolios as a starter, tailored according to your risk profile as a trader. 
Regarding risks, CoinHouse offers a tool that helps you set up a scheduled investment plan branded as Coinhouse Savings. Before opting to use this feature, you can read CoinHouse's Guide on How to invest in cryptocurrencies and make the most of your strategy.
In case you need some more guidance, here's our comprehensive guide to introduce you to crypto investments and direct you toward the most suitable trading platforms. 
How Easy Is It to Open a CoinHouse Account?
Establishing an account on CoinHouse is a fairly simple and easy task. All you need to do is follow the on-screen instructions, and you cannot possibly go wrong while registering. 
Please note that you'll be asked to provide some form of personal identification, such as a photo of your full face with a visible document to prove your identity (passport or ID), your credentials, address, and proof of residence (such as a recent utility bill), etc. 
After you finish with the registration procedure and submit all of the required data and documents, you'll be notified of the verification status of your account within a day, i.e., 24 hours. 
If this is too much trouble for you, you can go to the physical offices of CoinHouse in Paris, and the staff will kindly open a trading account for you.
How Secure Is CoinHouse?
Being a heavily regulated brokerage, CoinHouse also strictly adheres to the AML/KYC standards as one of the ways to safeguard both their clients, the platform, and the investments that go through it. 
As an additional layer of safety, you can activate the 2FA authentication, thus securing your trading account with a double password. 
Has CoinHouse Ever Been Hacked?
Until now, CoinHouse has never had any security breach or hacking incident that would put into risk the assets of its clients or their personal data. Therefore, this French brokerage is considered to be one of the safest trading platforms in the European branch of the industry.
Is CoinHouse a Regulated Exchange?
Yes. This brokerage is the first French crypto market participant registered with the AMF financial authority (French: Autorité des marchés financiers, Registration number E2020-001). 
How Does CoinHouse Compare to Other Crypto Exchange Alternatives?
Though CoinHouse is one of the most prominent European crypto brokerages that provides a safe and user-friendly trading environment, some investors might find the exchanges like Coinbase or Binance a bit more appealing. 
These two exchanges, for instance, offer some of the most comprehensive coin offerings in the industry. Therefore, if we compare Coinbase and Binance's supported cryptocurrencies to the 5 tradeable coins listed on CoinHouse, it's easy to see why the traders who'd like to be spoiled for choice could find the aforementioned globally popular platforms more suitable for their trading needs. 
Also, Binance enjoys a reputation for being the most cost-efficient trading platform among its peers. Compared to CoinHouse's somewhat hefty trading costs, Binance once again steals away the traders' attention from the first European Bitcoin trading hub. 
Does CoinHouse Have an App?
Yes. The exchnage provides a convenient mobile app for trading on the go, which can be installed on both iOS and Android OS. Users who like to feel uninhibited while doing their daily tasks can peak into this app whenever they feel like it and trade any of the supported cryptocurrencies in a safe mobile environment. 
Conclusion
The fact that this exchnage has operated on the crypto market since 2014 and has never had any security breaches is an awe-inspiring feat, you'd agree. What started as the first and best crypto brokerage in Europe continues to develop as a success story even today. 
CoinHouse is certainly one of the customer-centric financial services that truly practices what it preaches. It's a one-stop shop for all things crypto, dedicated to easing every step of the way toward financial prosperity for its clients.