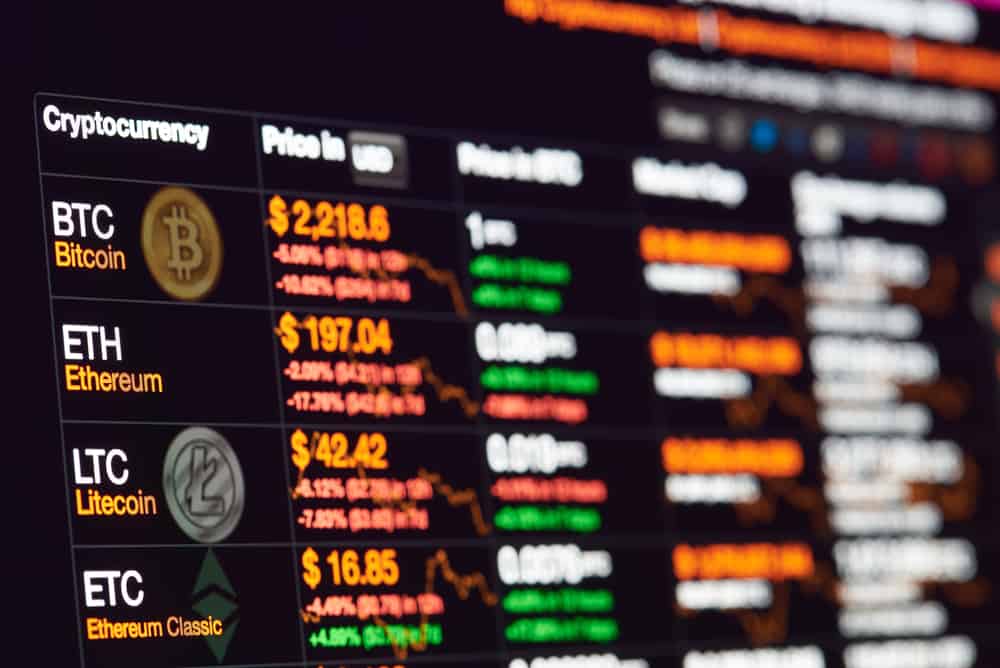 BitMEX (short for Bitcoin Mercantile Exchange) is a peer-to-peer (P2P) crypto trading platform that offers leveraged derivatives trading. Ever since 2014, when the BitMEX exchange started providing financial services for crypto investors, the platform has been at the helm of the industry, providing lucrative products for advanced crypto traders.  
Our BitMEX review will discuss its advantages and disadvantages so that you can make an informed decision before signing up on this P2P platform. 
Pros & Cons of BitMEX

Pros
A safe trading platform with sophisticated trading options;

Offers margin trading with up to 100x leverage;

Provides trading on derivatives contracts.
Cons
Limited functionalities for crypto trading beginners;

Offers a handful of tradeable cryptocurrencies;

Faced some regulatory issues and US Court charges;

Doesn't have fiat currency support.
About BitMEX
A veteran in the industry, this trading platform has offered leveraged trading and spot trading since 2014. Established only a few years after the official recognition of Bitcoin (BTC) as the first tradeable cryptocurrency, the exchange soon took a prominent place alongside the major exchanges by specializing in derivatives and margin trading.
When it comes to derivatives trading (meaning you don't trade and hold actual crypto, but contracts), this Seychelles-headquartered platform offers a unique market opportunity to trade derivatives contracts on margin with up to 100x leverage. 
This way, investors can benefit from a deal by making a smaller investment. Just be careful, as cryptocurrencies are highly volatile assets that can equally translate into great loss if you're not familiar with the market dynamics well. 
Crypto Coins Available on BitMEX
The exchange enables its users to convert around 25 tradeable cryptocurrencies, including Ethereum (ETH), Dogecoin (DOGE), Solana (SOL), and Litecoin (LTC), to name a few. 
Also, the crypto-to-crypto conversion through this platform is fee-free if you don't take into account the spread. 
Although transactions are conducted almost instantly, the offer of tradable coins could be better. If you're willing to browse other options that list more cryptocurrencies in their offer, check out our comprehensive reviews on some of the currently best exchanges in the industry. 
To wrap up this part, here's a fun fact: did you know that Bitcoin is denoted as XBT on BitMEX instead of the more popular ticker symbol BTC? Now you do. The reason behind the double naming of the first officially recognized cryptocurrency in the world is rather unusual but has a point.
Namely, the BTC ticker violates ISO 4217, regulating national currency codes and nomenclatures. According to these guidelines, it's recommended that the first two letters of the currency code represent the code of the country, while the third letter of the ticker symbol should be the first letter of the fiat currency of the country. Therefore, the BTC abbreviation for Bitcoin stands in conflict with Bhutan's national currency Bhutanese Ngultrum (BTN).
To avoid any misunderstandings, some global exchanges (like BitMEX) use the XBT ticker symbol to denote Bitcoin. So, if you're after bitcoins, look them up under XBT, not BTC.
Fiat Currencies Supported on BitMEX
Even though this platform mainly offers crypto-to-crypto trading, you can still use your fiat money to buy coins through the supported fiat gateways, such as Transak, MoonPay, or Mercuryo. 
The selection of around 30 fiat currencies you can use to buy some crypto is more than the listed cryptocurrencies. These transactions can also cost you much, much more, as the fiat transaction processing fees can be somewhat spicy. 
Countries Supported on BitMEX
BitMEX is a global crypto trading platform that supports traders from almost all countries in the world, but not United States investors. The reason behind this ban is purely to the US regulations of trading cryptocurrencies, which is beyond the power of the exchange. 
Moreover, the platform is not accessible to traders from Ontario (Canada), Quebec (Canada), Syria, Seychelles, Japan, Cuba, Crimea, Iran, the Democratic Republic of Congo, North Korea, and a handful of other jurisdictions.
BitMEX Fees
As large-volume traders are the main target group of BitMEX, the platform offers some of the lowest fees to attract them. With 0.1% per trade, this exchange certainly offers some of the most competitive trading fees in the industry. 
However, considering that the majority of the investors play big on the market (read: conduct numerous large volume transactions via this marketplace), we'd say that BitMEX played this one smart, too. 
Main Features of BitMEX
BitMEX is a crypto trading platform that focuses on derivatives and leveraged trading – some of the most volatile financial instruments available in the industry. Therefore, the platform is not recommended for newbies making their first steps into the crypto trading sphere. 
While there is a spot trading market that beginners could use, it doesn't boast high liquidity. Therefore, we prefer to stick with the more sophisticated functionalities BitMEX sports the best. 
Speaking of advanced trading features, BitMEX also offers leveraged trading with some of the highest margins among its peers, which is up to 100x. BitMEX was also one of the first exchanges to provide Bitcoin (BTC) perpetual futures trading contracts. 
However, many of the popular trading platforms like Binance or ByBit follow its lead nowadays (and even surpass it) as they provide a wider range of tradable assets and instruments than BitMEX.  
At this point, it's also worth noting that the exchanges that deal with leveraged trading are typically not regulated and don't support fiat currencies. To this end, BitMEX is no exception. 
How Easy Is It to Open a BitMEX Account?
Registering for a BitMEX trading account is relatively fast. It's a regular practice in this industry to ask traders to provide their full name and a valid email address. After the exchange validates your address, you can check the platform, but you won't be able to use any of its trading features. For this, you'll need to go through the KYC protocol. 
Once you submit all the required documents, such as a valid government-issued ID and some personal information, including your source of income and address of residence, you're good to go into your new crypto venture. 
How Secure Is BitMEX?
Though the platform has implemented the best practices in the industry to boat the security of its user accounts and the exchange itself (bank-level security protocols, multi-signature accounts, and several data-encryption layers), it received some negative media coverage after it was discovered that the executives hadn't complied with KYC procedures. 
As the exchange operates from the Seychelles, which is considered to be a jurisdiction with looser financial regulations, the BitMEX executives allegedly decided to plot and skip this security step of user verification, running the risk of illegal money transfers.
Knowing that BitMEX deals with some of the most volatile crypto trading instruments and large volumes, this procedure was a prerequisite for its safe and secure functioning.  
Moreover, the (now former) executives of BitMEX were accused and charged with conspiracy and violation of the Bank Secrecy Act in the Southern District of New York and FinCEN financial regulations in 2022.
The exchange got a $100 million fine, while the involved executives admitted the criminal violations. After this incident, the new executives brought back the KYC protocol, so traders are obliged to go through the KYC procedure before they can engage in trading cryptocurrencies through this platform. 
Has BitMEX Ever Been Hacked?
Luckily, the platform has never had a security breach or been hacked. Moreover, the platform is considered to be one of the most secure ones for margin trading. 
Is BitMEX a Regulated Exchange?
Headquartered in Seychelles, BitMAX operates as an unregulated exchange. As we previously mentioned, this practice brought its executives criminal charges and a hefty fine at one point, but nowadays, the platform boasts with strict adherence to the KYC protocol and a strong security architecture. 
How Does BitMEX Compare to Other Crypto Exchange Alternatives?
As a result of the criminal charges raised against its former executives, the BitMEX exchange started losing its prominence among its peers as more and more exchanges started specializing in what BitMEX used to do best – trading derivatives and leveraged assets. 
To this end, Binance and Huobi Global appear to be BitMEX's biggest competitors as they all share similar crypto trading functionalities and financial instruments. 
Does BitMEX Have an App?
Yes. BitMEX provides Android and iOS-supported applications for traders who prefer to be in touch with the latest developments on the market throughout the day. The app enables you to monitor your account, balance, and trading history. 
You can also track your withdrawals and deposits, place spot offers, or trade derivatives directly through your smart device while on the go. 
Conclusion
Even after the unfortunate events brought by its former executive team, BitMEX is still one of the most secure platforms for margin and derivatives trading. The platform offers some of the highest margins for trading cryptos in the industry, which multiplies your chances of increasing your earnings multifold. 
However, you should never forget that trading on margin is one of the most volatile products in the industry, as it exposes you to sudden and high risks of losing your capital, even if you are an experienced trader.