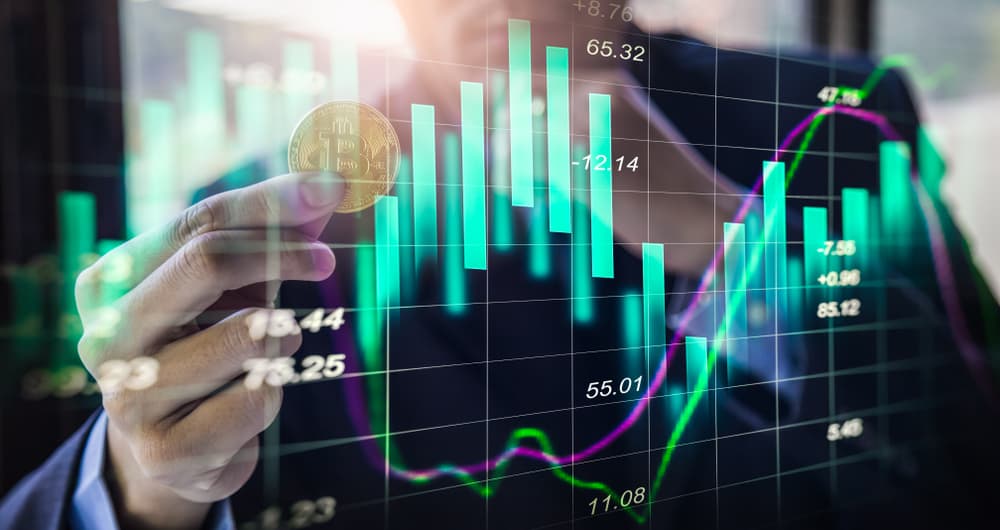 FUD, FOMO, SHILLING, HODL… How often do you run into these acronyms while trading cryptos? 
There's a lot of slang in the crypto market that describes various trading strategies and market phenomena. As is the case with any vernacular, the purpose of crypto jargon is to assist traders in communicating the fundamentals in the simplest and quickest manner possible. 
In this article, we'll unravel the meaning behind FUD in crypto and explore how it relates to other concepts in the cryptocurrency space.
How the Term FUD Came to Be
The term FUD – fear, uncertainty, and doubt – was coined to describe a deceptive marketing strategy that distorts public opinion about a rival company, service, product, or technology by giving false information meant to elicit an unfavorable emotional response from the target demographics.
Gene Amdahl, a developer of large-scale computers, is credited with popularizing the word in 1975. He coined the term "FUD" to characterize the efforts by IBM salespeople of the day to discredit the legitimacy of their rivals' products by making them seem untrustworthy.
FUD is a common term used in the cryptocurrency industry to express the anxiety and hesitance that might arise in response to bad news or a bearish market attitude. The spread of FUD can undermine confidence in a given asset or the market as a whole. 
The Concept Behind FUD (Fear, Uncertainty, and Doubt)
Fear, Uncertainty, and Doubt is a notion frequently discussed on social media platforms in relation to the crypto market. In essence, FUD refers to the widespread mistrust that often accompanies every new financial market breakthrough that the public finds confusing. 
The term FUD refers to a negative collective impact that expands rapidly, most often via social media channels. Sometimes the gloomy information on the market trajectory of a particular cryptocurrency spread through the Twitter channel of an influential investor is enough to negatively impact all other cryptocurrency investors, even more so than the official facts they rely on. For example, spreading rumors that an asset's ledger is a fraud could quickly lead to a sharp decline in that asset's price due to panic.
These kinds of rumors have the potential to instill dread, worry, and doubt in the minds of investors, even though they are rarely founded on the actual market position of a currency. Whilst it's impossible to totally avoid it, keep in mind that FUD is generally motivated by emotions rather than proven data and analyses.
What About SHILLING, PUMP and DUMP, HODL, SODL…?
The word SHILLING is one that immediately comes to mind when discussing the rumors circulating about certain coins on the cryptocurrency market. Shilling refers to a situation where some more experienced "bear" players in the cryptocurrency business intentionally push low-cap coins on the market by circulating false information about them. 
By doing so, they are artificially increasing (PUMPing) the value of the digital currency in play. Typically, the shilling targets inexperienced merchants to persuade them to purchase a specific coin. If their plan works, the second step for the investor who employs the shilling is to sell (or DUMP) their digital assets for more money.
As can be seen, this tactic of pumping and dumping goes hand in hand with shilling, which further enhances the FUD and causes traders to HODL. HODL? It means they are more likely to "Hang On for Dear Life," which means they are more inclined to hold onto their cryptocurrencies until the circumstances on the crypto market settle down and look more advantageous.
There are also traders who are referred to as bag holders. In fact, bagholders start by HODLing, i.e., they hold on to their coins in the hope they will rise in value. But when the return on their investment drops to zero, they switch to SODLing, which means they start to sell their coins. 
When Does FUD in Crypto Occur?
If prices are falling or if a major event occurs that is widely seen as negative, emotions like fear and uncertainty may surface. Negative events like this include market results that aren't as good as expected or finding out that a well-known investor has a short position on a stock. 
The claims that the value of cryptocurrencies like Bitcoin is prone to sudden and dramatic drops or that their principal use is in illicit or criminal activities are two such instances.  The purpose is to instill doubt, uncertainty, and fear in the minds of potential investors and make them nervous enough about the market that they won't take the plunge.
In addition, pandemics, natural disasters, and the potential for government debt are all examples of more systemic causes of FUD. The higher the potential for disaster and the more ambiguous the consequences, the more likely someone will spread FUD about it.
How Can You Protect Yourself From FUD?
Being swayed by false FUD about the state of the financial market can cause an individual trader to act hastily. Market players caught up in a FUD wave may well be tempted to make irrational decisions, such as selling off assets in a panic, as a result of hearing or reading something that spreads false or misleading information. The end result could easily be a financial disaster. 
In spite of this, you can beat FUD in crypto by doing your market research and reading reliable sources rather than falling for clickbait or deceptive news articles.
Conclusion
Numerous crypto-related terminologies have gained traction since the launch of Bitcoin, but the idea that investors' decisions might be influenced by things like fear, uncertainty, and doubt (FUD) is not new. 
It's true that FUD is used as a legitimate tactic in numerous industries, including advertising, customer service, PR, politics, and even crypto. To this end, the strongest defense against fear, uncertainty, and doubt (FUD) is a well-rounded understanding of current market circumstances and associated risks.