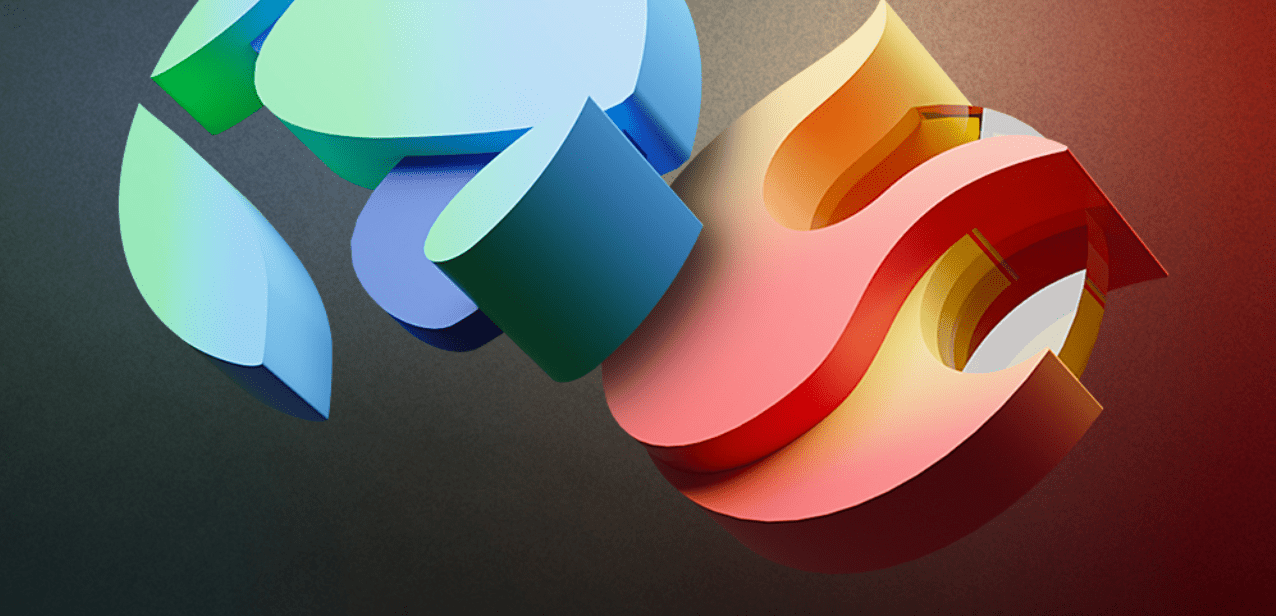 The meltdown of the Terra (LUNA) and TerraUSD (UST) ecosystems was one of the most unfortunate events in the crypto market in 2022. As a result, the Terra community passed a vote to create TerraClassicUSD (USTC) from the original UST algorithmic stablecoin. 
Let's have a detailed look at TerraClassicUSD (USTC) to find out everything about this once-leading stablecoin.

Over 50 major coins supported
Trade with as low as $10 equivalent
Crypto Loans up to 90% LTV
Regulated EU platform.
Available in 221 countries

250+ Cryptocurrencies
10+ million users
Uphold is 100% reserved
Earn up to 16% APY staking assets (not available in US)
Registered with FinCEN (US), FCA (UK), and FCIS (Lithuania)
Terms Apply. Cryptoassets are highly volatile. Your capital is at risk. Don't invest unless you're prepared to lose all the money you invest. This is a high-risk investment, and there's no safety net if things go south.

200+ cryptocurrencies
Get started from $10
10M+ customers
190+ countries supported
High rate limits: Trade crypto fast with their robust, low latency API.
How TerraClassicUSD (USTC) Works
To understand USTC, we need to look at the Terra ecosystem crash of 2022. Before the crash, USTC was called UST and was one of the largest stablecoins on the market.
The value of UST was tied to the US dollar, and each UST coin was worth one USD. UST was an algorithmic stablecoin that used a specific computer algorithm to maintain its value as close as possible to the US dollar.
UST was closely tied to LUNA, the primary cryptocurrency of the Terra ecosystem. LUNA was a classic, volatile cryptocurrency whose price depended on its market performance, supply, and demand.
However, the UST algorithm linked the two cryptos, and LUNA tokens were burned or converted to UST in line with the fluctuating demand for UST. To issue one UST, the Terra ecosystem had to burn one USD worth of LUNA. Likewise, users could exchange one USD of UST for LUNA at any moment. The Terra algorithm did this automatically to maintain the value of UST tied to its dollar peg. 
Unfortunately, on May 9, 2022, UST slightly de-pegged, which caused panic among investors, and they began withdrawing assets from the UST liquidity pool on Curve Finance, one of the largest liquidity mining protocols on the market.
The sudden mass market dump of UST pushed the stablecoin's value even lower, down to around 0.7 USD, which triggered a mass withdrawal of approximately 2 billion USD worth of assets from Anchor Protocol, the largest UST yield-farming protocol. Simultaneously, the price of LUNA crashed, and traders were short-selling their tokens. 
Finally, the Terra Foundation stepped in and tried to restore the UST peg by selling 1.5 billion USD worth of Bitcoin (BTC) from the project's treasury, but this move didn't bring any results. Subsequently, the whole Terra ecosystem collapsed in a matter of days and erased 60 billion USD from the total crypto market cap, which brought a market-wide collapse of cryptocurrencies.
USTC is the de-pegged UST stablecoin, which remains active on the market as a speculative asset with no future prospects.
What Is TerraClassicUSD (USTC) Used For?
After the Terra collapse, the ecosystem's community passed a vote to fork the Terra blockchain. The fork created a new Terra 2.0 blockchain with a new Terra (LUNA) cryptocurrency. The original blockchain remained as Terra Classic, issuing Terra Classic (LUNC) and TerraClassicUSD (USTC) cryptocurrencies.
Most DeFi apps and crypto platforms on the original Terra blockchain migrated to the Terra 2.0 network. Since then, USTC's value has declined even further, down to a fraction of the US dollar. 
After using its dollar peg, USTC became a standard, volatile crypto without any future development perspective. Now, USTC is just a speculative asset without any utility. Traders can use USTC for short-term gains from the USTC price fluctuation in trading tactics, such as scalping, day trading, or arbitrage trading.
The first two tactics involve buying USTC and selling it the same day to profit from the slight price difference. As for arbitrage trading, users can monitor the market, buy USTC on one exchange, and then quickly sell it for a higher price on another platform.
USTC doesn't really have any other use case besides this because it's worthless as a stablecoin. However, it still has a high position in the crypto market, and millions of dollars are still in the project.
It's quite possible that, at one point, another developer team from the community might take over the project and try to reinvigorate it. Still, for now, USTC doesn't have any practical use case except for crypto traders.
Where to Buy TerraClassicUSD (USTC)?
Even though USTC is a defunct stablecoin, it's still available on many crypto exchanges because traders treat it just like any other volatile crypto that might yield them some profits with the right trading tactics.
Therefore, you can buy USTC on over 50 crypto exchanges, including centralized giants like Binance, KuCoin, and Kraken. These are fiat-friendly crypto exchanges, meaning you can deposit cash and buy USTC with the appropriate cryptocurrency.
You'll need to register on one of these platforms and fund your account with some money. On Binance, you can buy USTC with Binance USD (BUSD), while KuCoin supports a USTC trading pair with Tether (USDT). Additionally, Kraken allows users to purchase USTC directly with USD and EUR. 
Furthermore, numerous decentralized exchanges like PancakeSwap, TraderJoe, and SpookySwap also support USTC. Decentralized exchanges only require users to connect their crypto wallets to start trading. 
To buy USTC on PancakeSwap, you need some BUSD, while TraderJoe only supports a Wrapped Avalanche (WAVAX) trading pair with USTC. SpookySwap allows users to purchase USTC with Wrapped Fantom (WFTM).
To buy the wrapped versions of AVAX or FTM, you must exchange the unwrapped versions on these exchanges. Once you have the wrapped tokens, you can buy some USTC. 
How Long Has TerraClassicUSD (USTC) Been Around? 
USTC has been around since mid-2022, when the Terra fork happened, which effectively split the original blockchain into two networks. USTC remained on the original Terra chain. However, UST is far older. Terra launched the UST stablecoin back in September 2020. 
What's Controversial About TerraClassicUSD (USTC)?
There's plenty of controversy surrounding USTC. Before the Terra crash, UST was one of the largest stablecoins on the market. The coin was the largest algorithmic stablecoin, surpassing Dai (DAI), the former leading algorithmic stablecoin. In fact, only fiat-collateralized stablecoins like Tether (USDT), USD Coin (USDC), and BUSD stayed in a higher market position than UST. 
After the UST collapse, Do Kwon, the founder of the Terra ecosystem, was accused by many in the crypto community of being aware of the flaws of LUNA and UST. In fact, some accusations went so far as to say that Do Kwon was an active participant in the collapse of Terra and that he was one of the traders who deliberately short-selled LUNA for profits during the project's collapse.
Eventually, law enforcement agencies issued an arrest warrant for Do Kwon in relation to a court case filed by affected Terra investors who lost considerable funds during the Terra meltdown.
Nowadays, USTC is considered a failed stablecoin project, reduced to a speculative crypto asset without any real utility. 
How Many TerraClassicUSD Coins Are There?
There are 9.8 billion USTC coins in circulation. It's important to note that the Terra algorithm doesn't work anymore, and no mechanism regulates the USTC supply since the coin has long since lost its US dollar peg. 
Can USTC Be Mined?
USTC isn't a mineable cryptocurrency. The original Terra blockchain was a Proof-of-Stake (PoS) network that used staked LUNA coins to validate transactions. The only way to create UST coins was by burning LUNA coins. However, since the Terra algorithm is defunct, there's no mechanism for creating new USTC coins. 
Market Cap and Price History of TerraClassicUSD (USTC)
Since its launch in September 2020, UST has managed to maintain its US dollar peg for most of the time, except for minor deviations of less than one percent during highly volatile market periods.
However, since the Terra crash in May 2022, the price of UST has fallen sharply, and the renamed USTC coin is now trading at around 0.02 USD.
Although the price of USTC is far below the original stablecoin's dollar peg, it still attracts numerous investors, and the coin has a market cap of over 200 million USD, according to CoinMarketCap.
Biggest Competitors of TerraClassicUSD (USTC)
During the active period of the original UST stablecoin, the project's main competitor was DAI, the largest algorithmic stablecoin besides UST. Since the project went sideways and UST became USTC, the coin doesn't really have any competition because it's no longer competitive on the market.
The massive market cap of over 200 million USD comes from speculative traders, but as far as utility is concerned, USTC is useless, and it can't compete with any active crypto project. 
What Does the TerraClassicUSD (USTC) Project Road Map Look Like?
USTC doesn't have a development roadmap because the project isn't under development anymore. The Terra community governs the original Terra blockchain, and there aren't any plans for USTC development for now. 
Pros and Cons of TerraClassicUSD (USTC)
Pros
USTC has a market cap of over 200 million USD, and traders can use it as a speculative asset for crypto trading.
Cons
The project doesn't have a development roadmap, and there's no developer team behind it.

USTC is a defunct stablecoin that lost its dollar peg, and it's worth a fraction of a dollar now.

The original UST investors lost billions of US dollars during the Terra crash, so it will be hard for future users to gain trust.