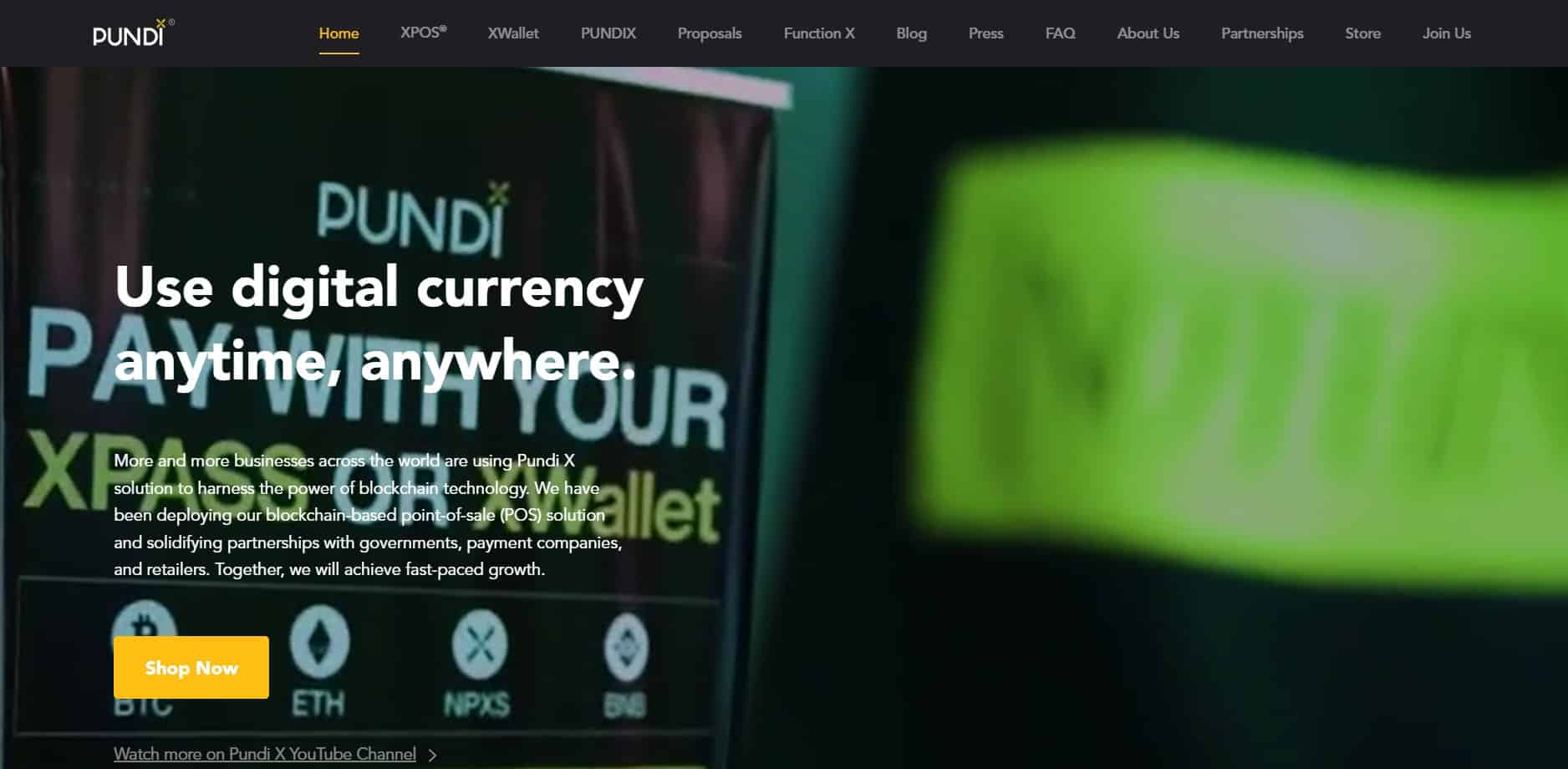 An increasing number of global businesses are using the Pundi X platform powered by the PUNDIX token to utilize its blockchain benefits. 
To this end, Pundi X is one of the fastest-growing blockchain platforms, as it provides exactly what these businesses need – innovative Point-of-Sale (PoS) solutions that support safe and transparent online transactions. 
More on Pundi X and its native token – next on. 
What Is Pundi X?
Established in 2017 by the fintech innovators Zac Cheah, Pitt Huang, and Danny Lim, the Pundi X project was created with the aim of solving the Bitcoin scalability issue and promoting an easier use of digital currencies in real life. The company develops hardware and software products that would ultimately ease the everyday crypto payments of various businesses. 
In this regard, the Pundi X payment devices are much smaller than BTC ATMs, which makes them more easily applicable in everyday life. 
Also, the PUNDIX developers have established a secure PoS system through which more Indonesian investors could easily incorporate crypto into their businesses by facilitating cryptocurrency payments.
Nowadays, this blockchain solution is used in more than 20 countries worldwide, thus becoming one of the world's largest decentralized platforms supporting businesses that employ crypto in their payments. 
How Does Pundi X (PUNDIX) Work?
Pundi X is an open-source blockchain solution that facilitates crypto transactions through its platform, powered by the PUNDIX token. The transactions are made through a contactless PoS terminal labeled XPOS. For an easier transfer of cryptocurrencies, the developers of this project have also established a contactless smart card XPASS and a digital XWallet. 
The XPASS card operates together with the XWallet and the mobile app, facilitating both crypto payments and deposits of the assets stored in the XWallet. 
Furthermore, the PoS devices are underpinned by two blockchains. One of them is the Ethereum blockchain platform, while the other blockchain, the Nem (XEM) platform, was chosen for its instant crypto payments and the fact that it's one of the most popular crypto payment services among Asian financial institutions. 
The Pundi X project offers free hardware for any business that would like to implement the Pundi X protocol for crypto-based payments in their work. In turn, this incentive supports the growth of the Pundi X network. 
By developing the functionalities mentioned above and the PUNNDIX token, the developers have established a reliable blockchain system that offers more than just trading cryptos and promoting the use of cryptos in real life.
Essentially, Pundi X serves as a blockchain hub that helps retailer integrate their PoS terminals for streamlined and instant crypto transactions. 
What Is Pundi X (PUNDIX) Used For?
The Pundi X (PUNDIX) (formerly NPXS) is an ERC-20 token created with an aim to support the transactions made through the XPoS platform. This token is required for publishing the vendors' applications to the Pundi XPOS App Store, after which the token becomes the default payment crypto for settling the transactions within the app.
However, users can utilize other cryptos, such as Bitcoin (BTC) or Ethereum (ETH), if they find them more practical. 
Furthermore, this token can be used for listing new tokens to the XPoS terminals and supporting future loyalty programs for vendors, token holders, and active users. 
Where to Buy Pundi X (PUNDIX)?
If you're interested in investing in the PUNDIX token, you can buy it through Binance or opt for some of the less prominent trading platforms, such as Bithumb or Exrates. As these exchanges have lower trading volumes, it might be hard to invest in larger amounts of PUNDI tokens through them.
To help you select the most suitable trading platform, we have compiled a list of the best crypto trading platforms with comprehensive reviews to help you make an informed decision. 
How Long Has Pundi X (PUNDIX) Been Around?
The PUNDIX token was developed in 2017 as the main cryptocurrency that supports transactions made through the XPoS terminals.  
What's Controversial About Pundi X (PUNDIX)?
According to the project's whitepaper, the developers had an ambitious plan of producing 100,000 XPoS terminals that would be distributed to more than 25 countries worldwide.   
While the company did announce the production of 20,000 NEM XPoS units that were allegedly ready to ship to their destination countries, and for which the end receivers cashed out around 17 million USD in total, Pundi X ultimately failed to deliver them.
The creators of Pundi X did this because they thought that, in the end, users would only need a PoS based on one blockchain, not two. 
As the previously produced XPoS units were branded under their partner's name, the Pundi X executives decided to ditch this deal and go for terminals based on their native blockchain.
How Many PUNDIX Coins Are There?
The Pundi X project has issued a total amount of 258,526,640 PUNDIX tokens, but currently, there are around 258,491,637 tokens of this cryptocurrency in circulation. 
Can Pundi X Be Mined?
Pundi X (PUNDIX) employs the Proof-of-Stake (PoS) protocol to verify blockchain transactions. As a result, you can stake your PUNDIX tokens from your XWallet for a cryptocurrency reward. 
Market Cap and Price History of Pundi X (PUNDIX)
The PUNDIX token currently sells for around $0.446167, which ranks it #240 token by trading volume on CoinMarketCap. Its market cap fluctuates around 115,330,519 USD at the time of writing this article. 
It's worth noting that the price of the PUNDIX token directly depends on the number of PoS terminals, platform services, and devices in active use. 
Biggest Competitors of Pundi X (PUNDIX)
LumiShare, VeChain, Concordium, and Anchorage Digital are some of the companies that offer similar blockchain products and services to the ones offered by Pundi X. 
What Does the Pundi X (PUNDIX) Project Road Map Look Like?
The future aim of the PUNDIX developers is to expand the existing blockchain ecosystem by supporting more blockchain networks, establishing a loyalty program for the PUNDIX holders and active platform users, researching the subscription model that uses a smart contract, etc. 
Pros and Cons of Pundi X (PUNDIX)
Pros
Has a wide partnership program, including NEM, the Indonesian Blockchain Association, and many more;

You are not obliged to use this token for utilizing the Pundix X XPoS.
Cons
Supported on a handful of trading platforms;

There's a steep learning curve for beginners utilizing Pundi X products.