How to Buy Polkadot on Gemini
If you want to buy Polkadot (DOT) on Gemini, you are in the right place. Follow our three-step guide to learn how to buy Polkadot on Gemini.
But before you start, please check out our Gemini review. Gemini Earn customers have been unable to withdraw their assets from the platform for months, and it's best to familiarize yourself with the situation to grasp the risks of holding crypto on Gemini.
Next up, how to buy Polkadot on Gemini.
A Step-By-Step Guide on How to Buy Polkadot on Gemini
1. Register an Account and Verify Your Identity
Let's go to the Gemini website and click "Sign Up."
When you are signing up, Gemini asks you for a lot of information, including your family name, date of birth, and address. You must enter all the information as written on your ID.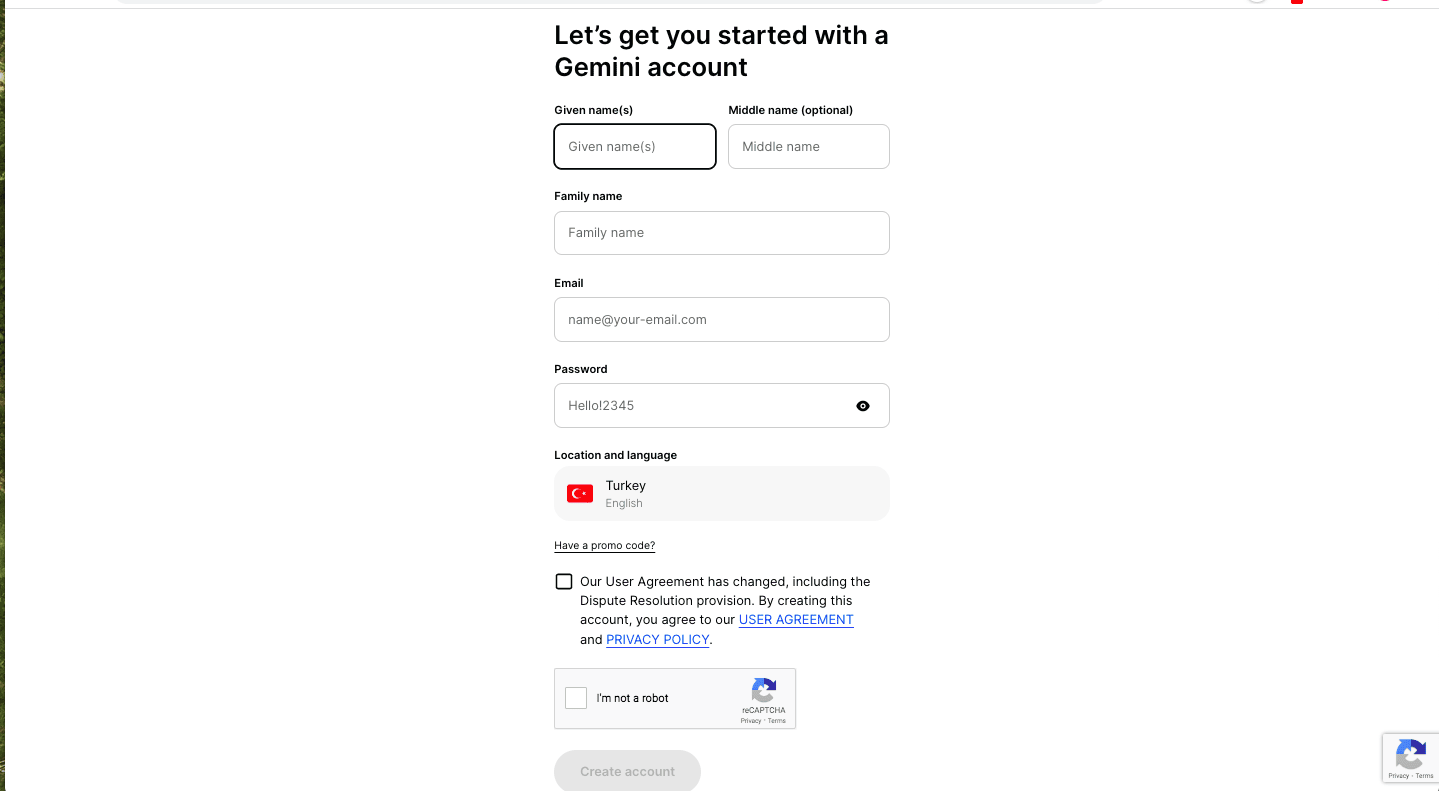 Hit "Create Account" to continue.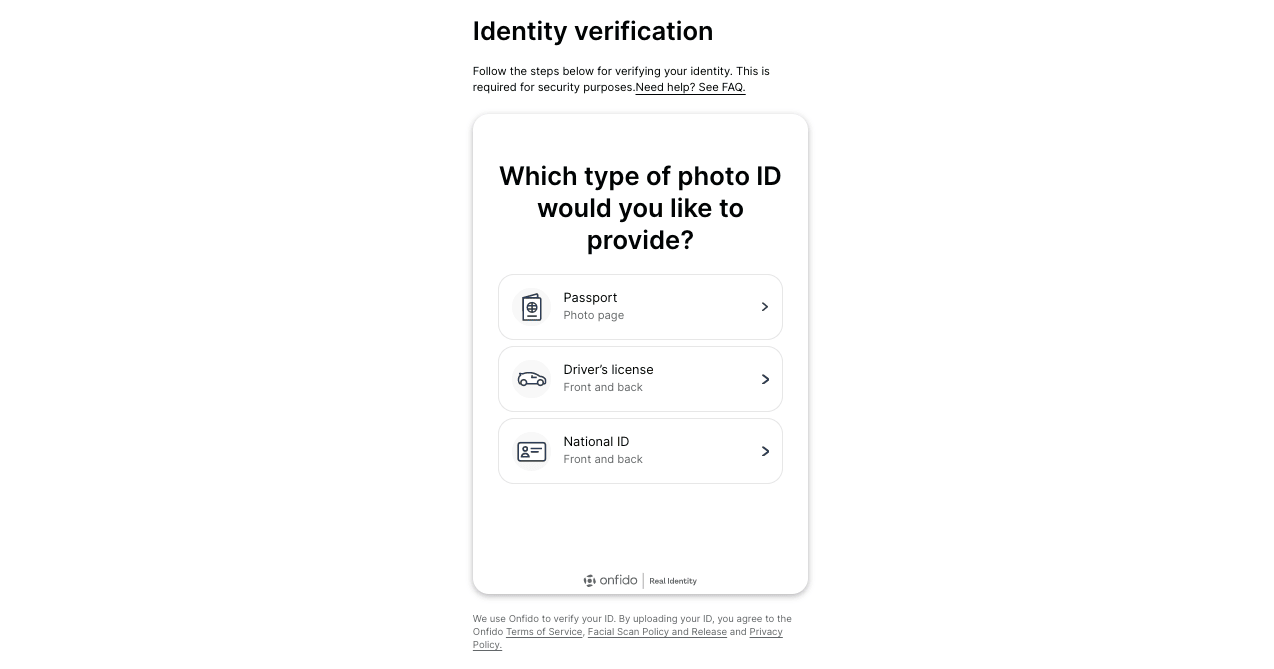 Pick a document type you want to upload to verify your identity.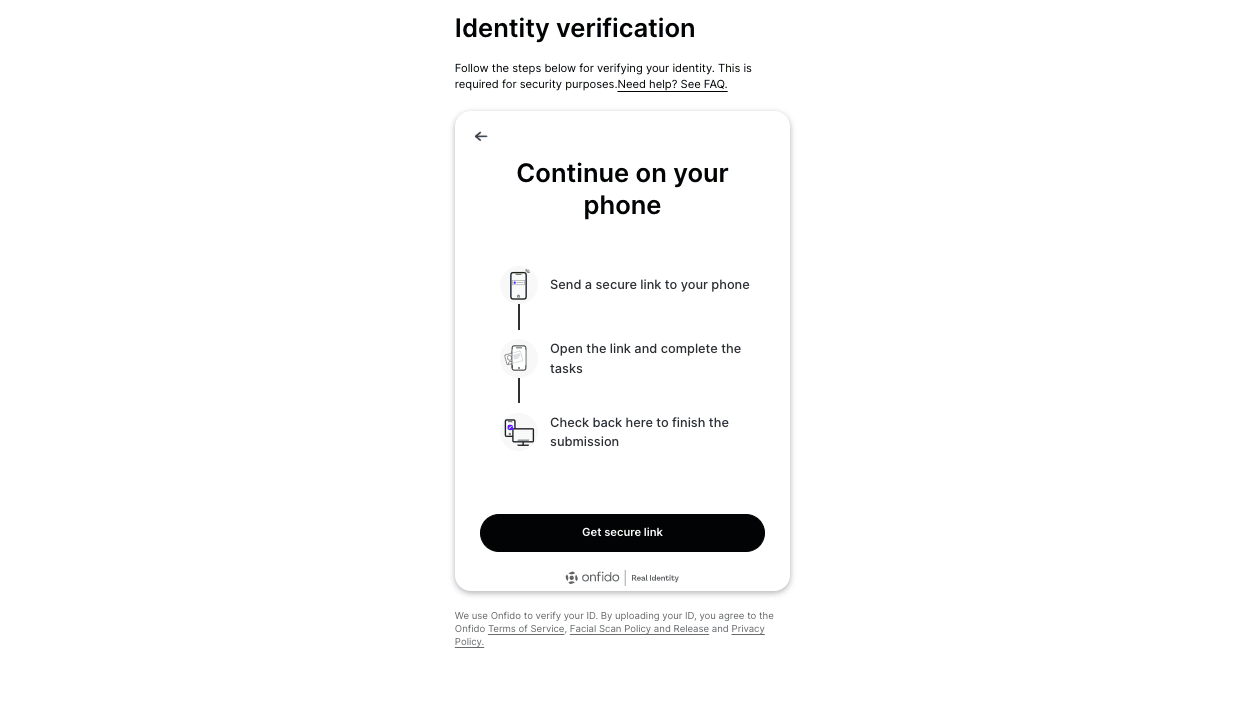 Hit the "Get Secure link." On your phone, click the link to access the upload page and complete the registration. Do not close the webpage until the verification is complete.
2. Add a Payment Method
Hit the "Account" button on your dashboard and select Payment Methods. Next, you will add a payment method.
If you click "Add a Bank Account Manually" you will receive instructions to connect your online bank account to Gemini. Domestic bank transfers are usually free of charge but may take up to 5 business days. 
Alternatively, you can connect a debit card to your account for instant crypto purchases. Once you add a card, you can buy Polkadot and other currencies in a few minutes through Gemini's Easy Buy function.
However, debit card purchases are more expensive than bank transfers.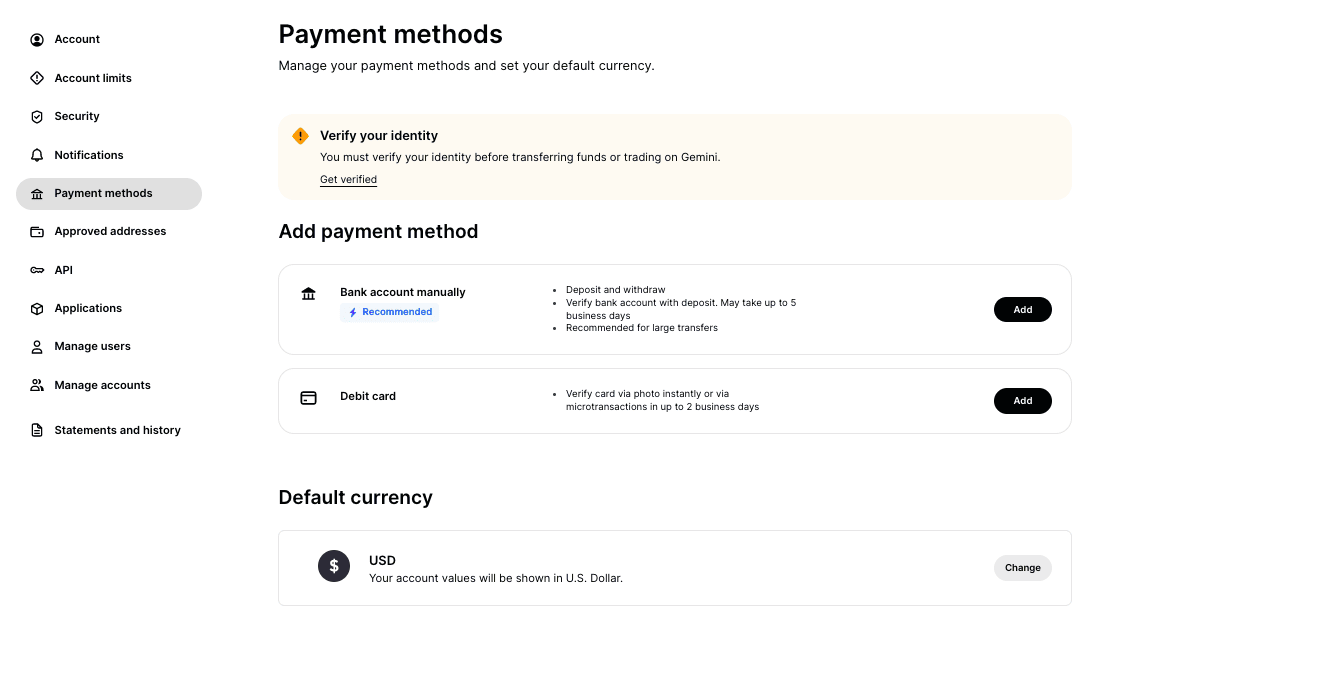 Select the method you want to add and click "Add." You can add multiple payment methods.
If you select "Bank Account Manually," follow the instructions on the screen. To add a debit card, follow the instructions below.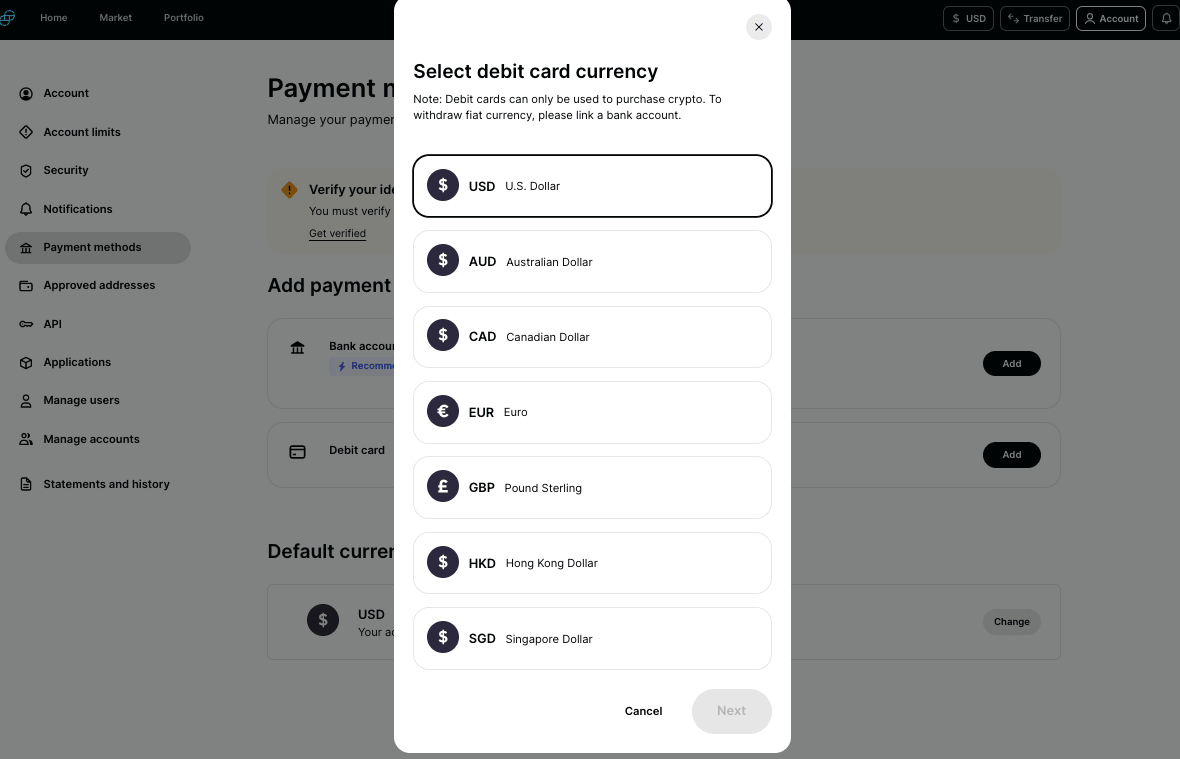 Pick the currency of your debit card. Gemini supports USD, EUR, CAD, AUD, GBP, HKD and SGD.
Add a billing address.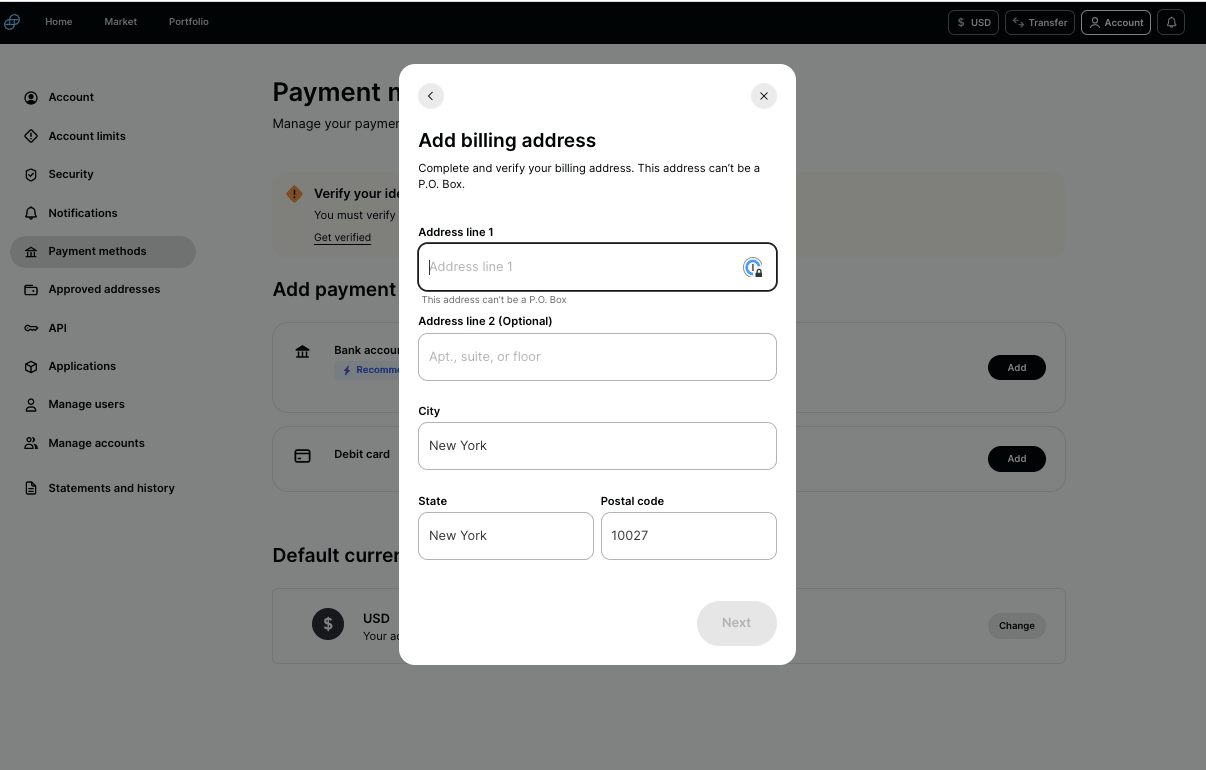 Verify your address details.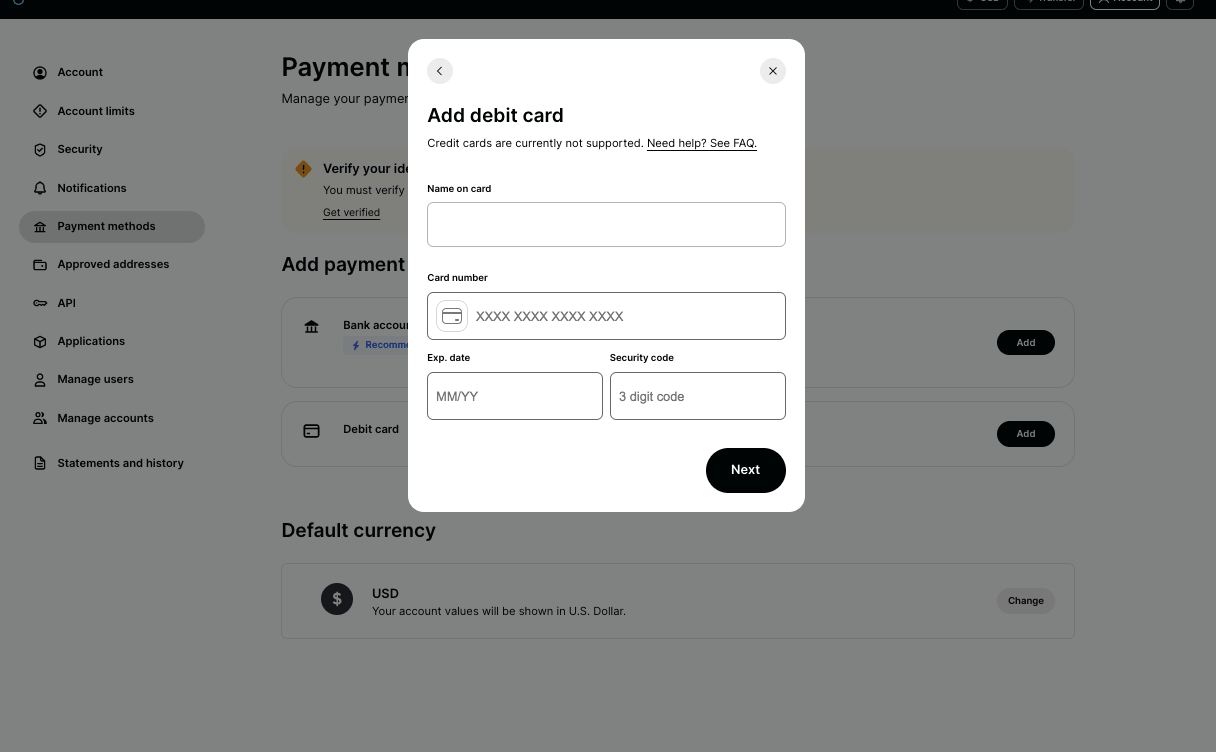 Enter your card information. Please note that only debit cards are supported — credit cards will be rejected.
3. Navigate to the Relevant Screen to Buy
Click "Market" on your dashboard. Type "DOT" in the "search market" field to see Polkadot.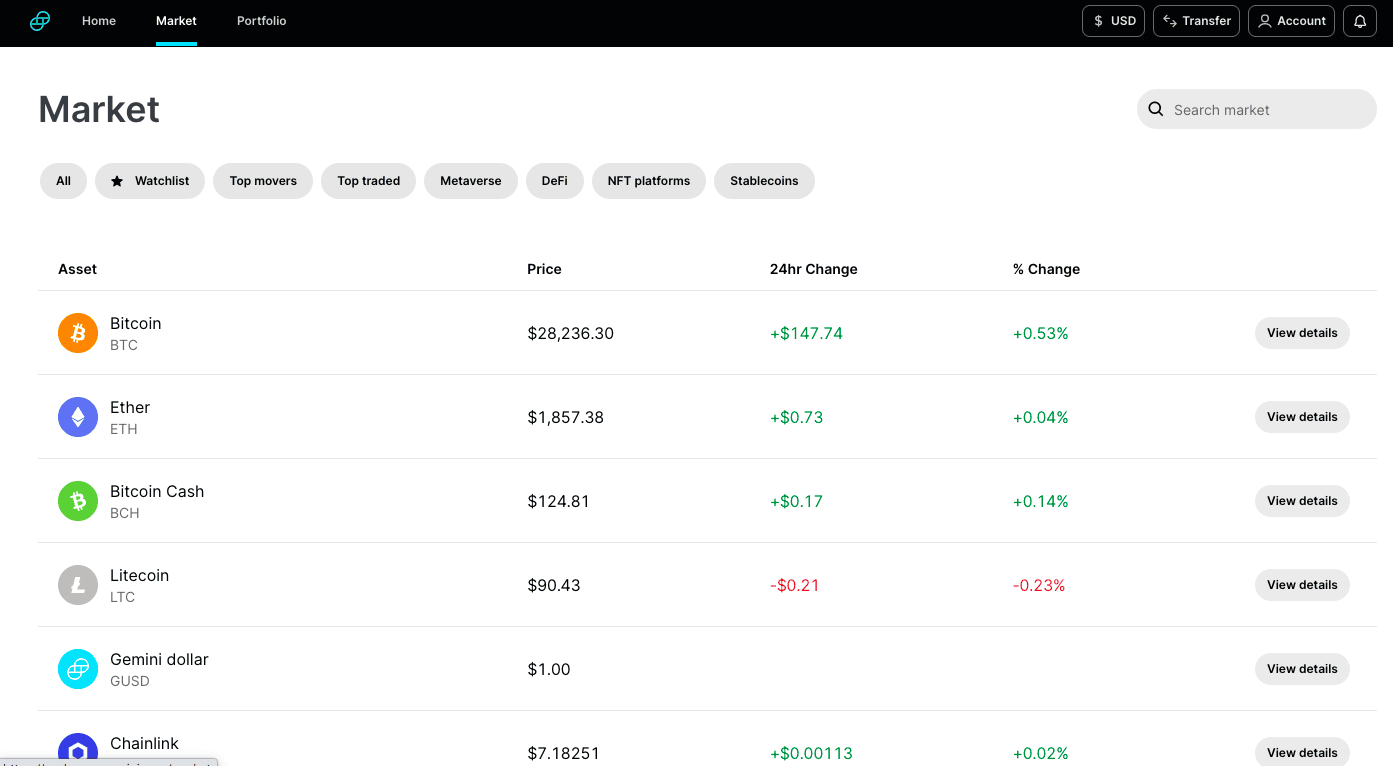 When you click "View Details," you will be sent to the "Easy Buy" page for Polkadot.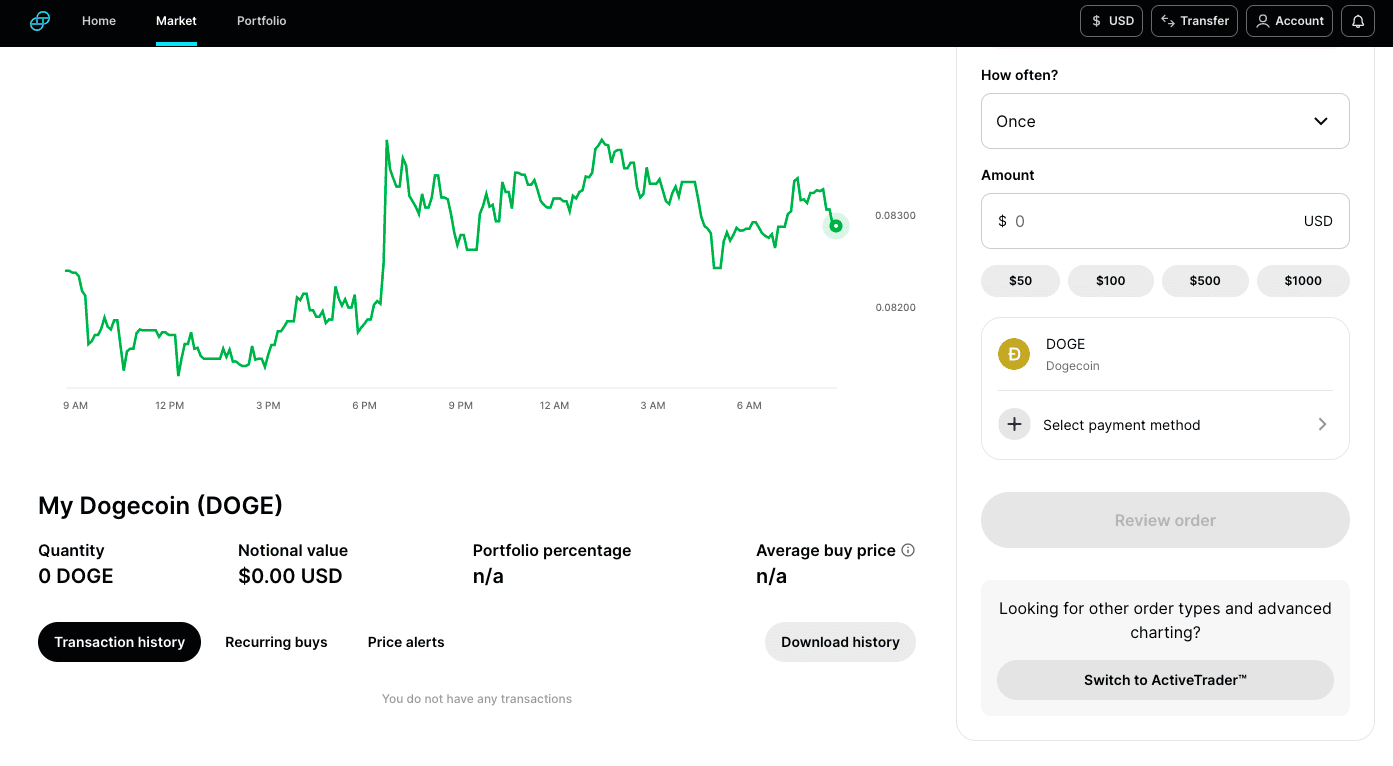 You can use the charts on the left to see Polkadot's price performance over time. 
On the right, you will see the easy buy form. 
"How Often?" is set to "Once" but you can switch it up to issue periodic auto-buy orders. For example, you can set it up so that Gemini buys 10 dollars worth of DOT every week to develop your portfolio.
To finish your purchase, enter the amount you want to invest in Polkadot and pick a payment method. 
Click "Review Order" and check out the fees Gemini charges. You will see the amount of DOT you will receive. If you approve, click "Buy." Keep in mind that "Easy Buy" prices include a hidden "spread fee", that is usually added to the price of the asset.
Your DOT tokens will be added to your Gemini wallet.
Active Trading
If you added a bank account and made a cash deposit to Gemini, or if you have digital currencies in your Gemini wallet, you can use the spot market to buy Polkadot and other cryptocurrencies.
Spot market prices are much cheaper than "Easy Buy" and the fees are smaller. 
To access the spot market, click "Switch to Active Trader" on the "Easy Buy" page. 
Use the market's search function to look for DOT pairings. If you don't see a DOT/USD or DOT/EUR pairing, you can buy USDT or USDC with your fiat currency and then trade these tokens for DOT.
Fill out the buy order form to complete your purchase.
If you enjoyed our "How to Buy DOT on Gemini" guide, you may want to check out our exchange reviews and other guides.