How to Buy Polkadot on Coinbase
Let's see how to buy Polkadot on Coinbase with fiat currencies.
A Step-By-Step Guide on How to Buy Polkadot on Coinbase
1. Register an Account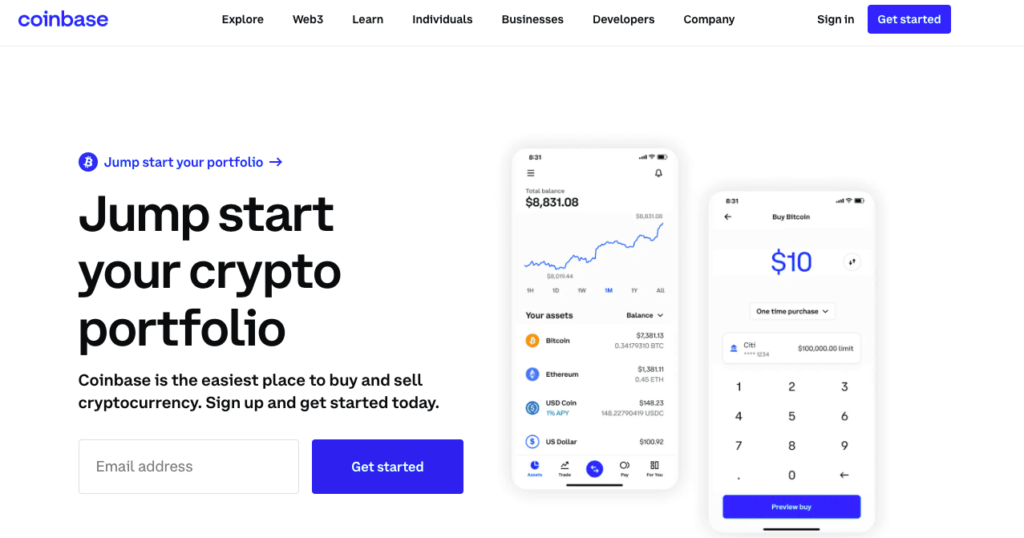 Follow our link to Coinbase and sign up for an account. Enter your first name, last name, and email address to sign up. 
2. Verify Your Account
You can't buy or trade on Coinbase without verification. After logging in, click "Verify Your ID".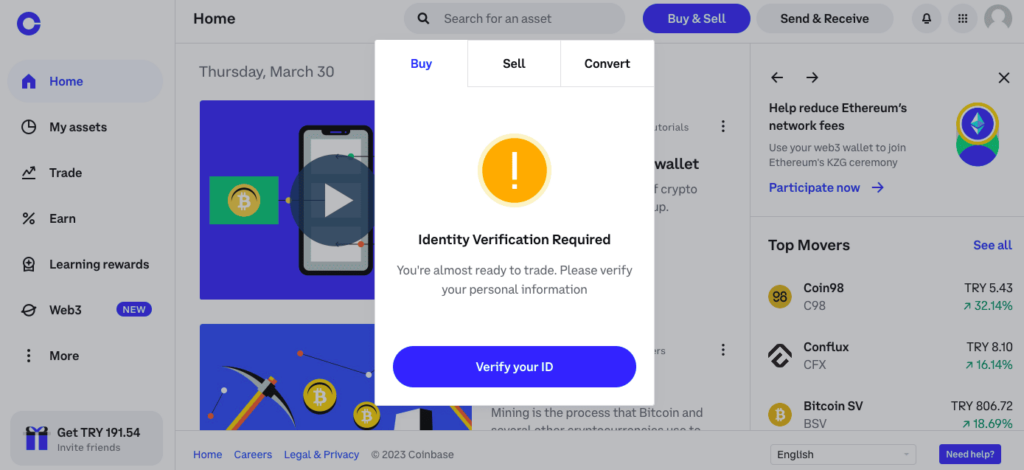 Complete the ID verification form and click continue. Your personal details should match your ID for the verification to succeed.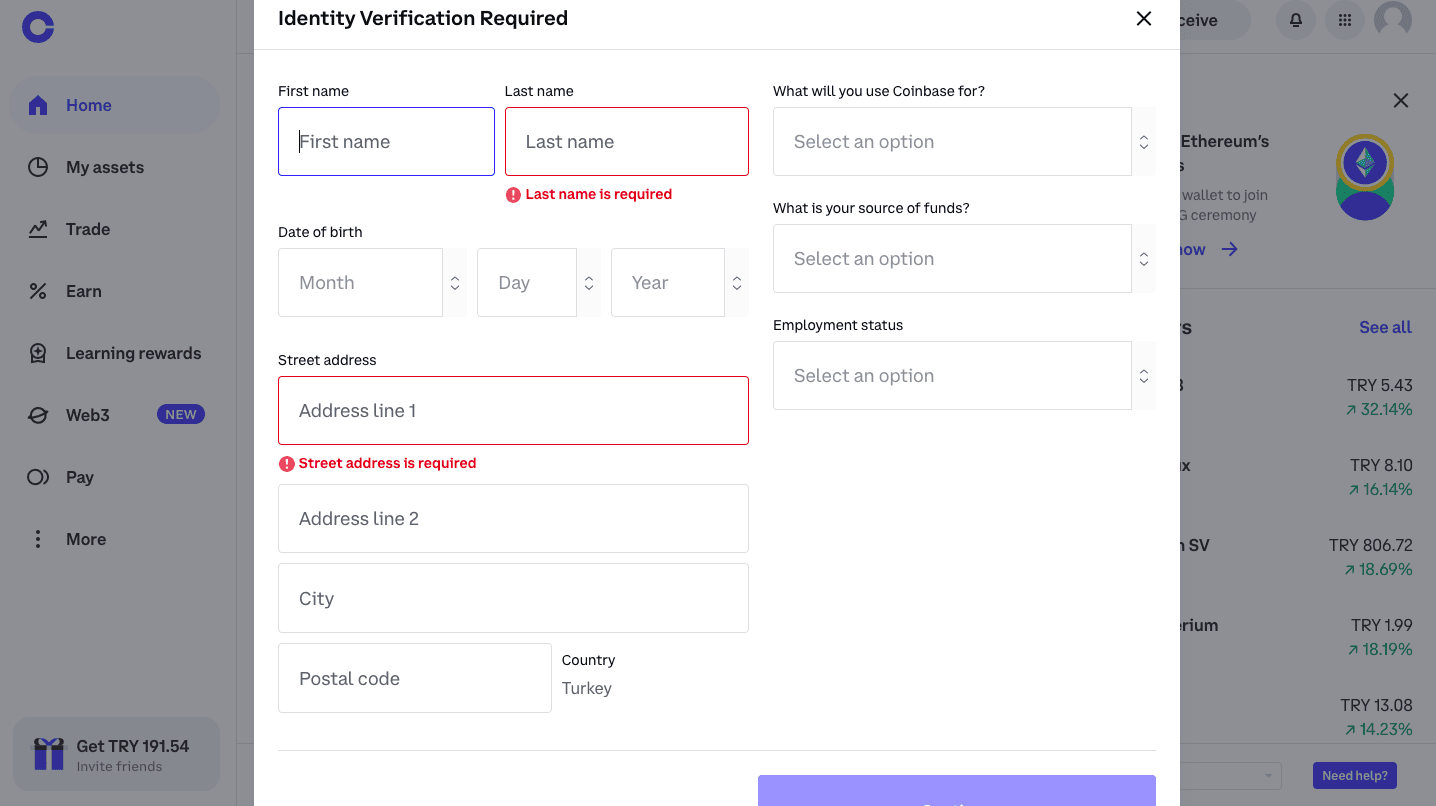 Finally, submit an official ID like a driver's license or passport. Once you are verified, you can add payment methods or deposit cryptocurrencies to your account.
3. Add a Payment Method
Click on your profile logo to go to the "Settings" page.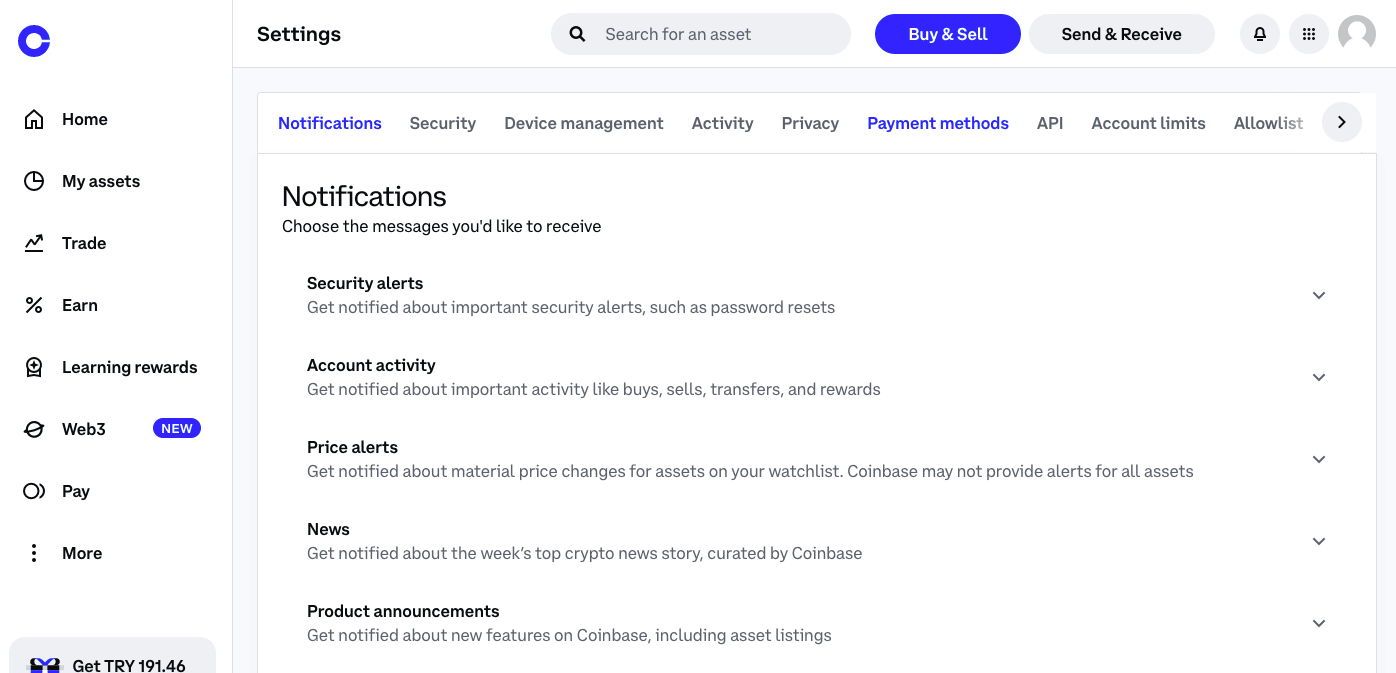 Select "Payment Methods."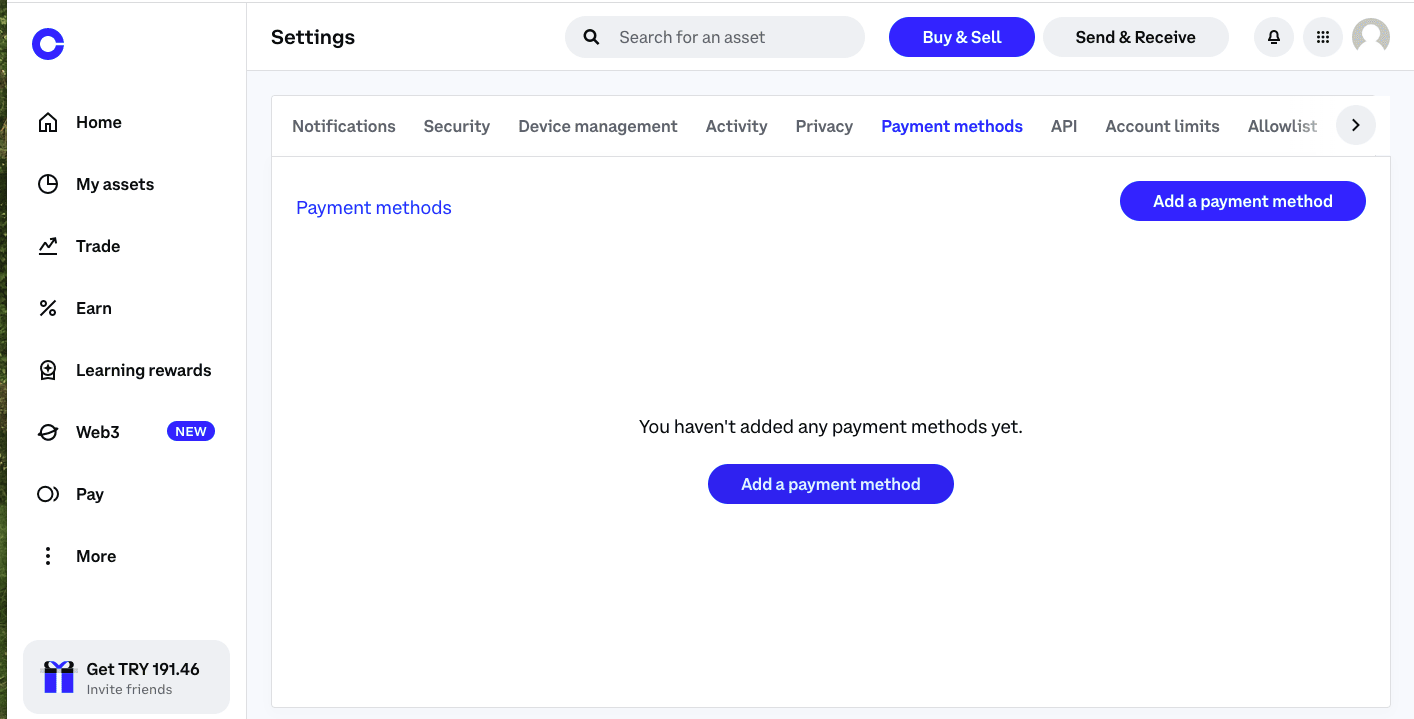 Click the "Add a Payment Method" button.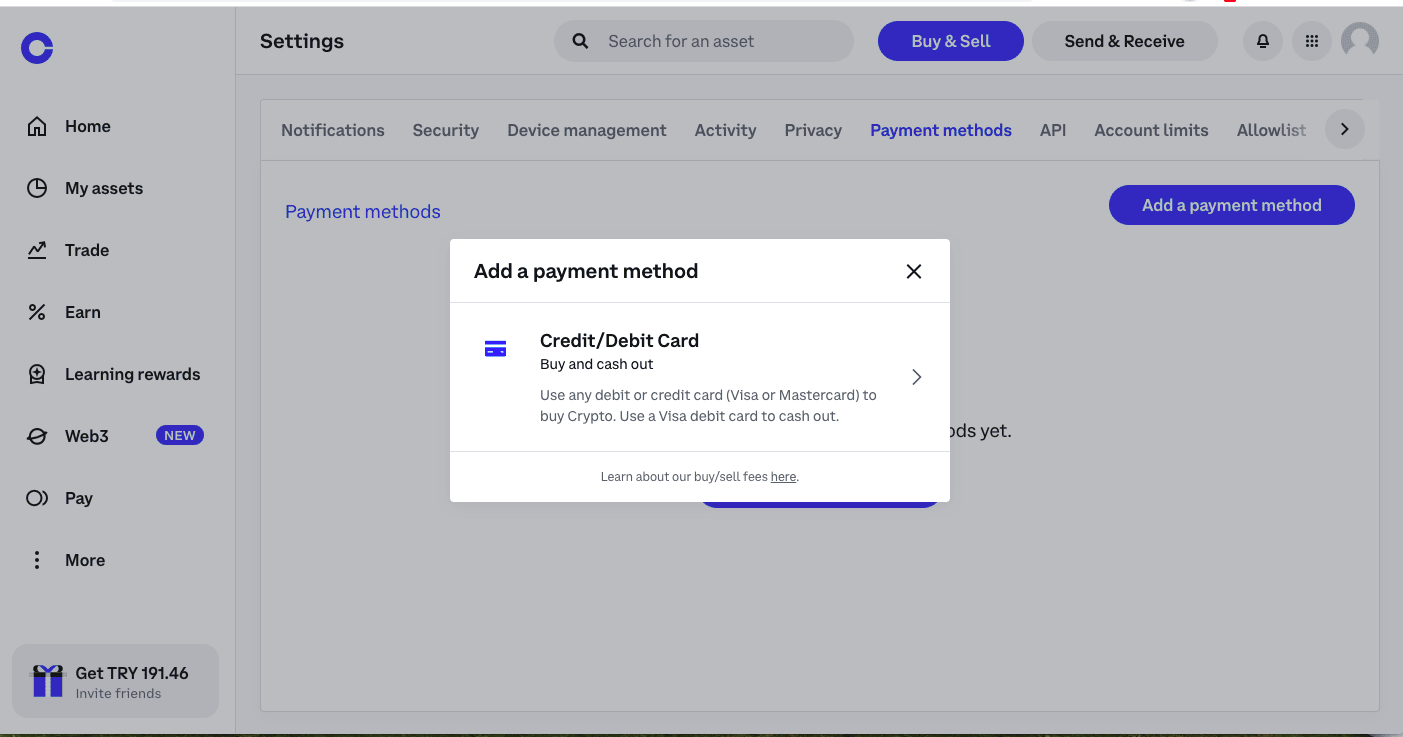 Select "Credit and Debit Card." You can also add an online bank account for bank deposits.
While bank deposits are cheaper than credit card purchases, they may take a few days to come through. If you are content to wait, click "Bank Deposit" and follow the instructions on the screen. 
For instant purchases, click "Add a Card" and enter your card details.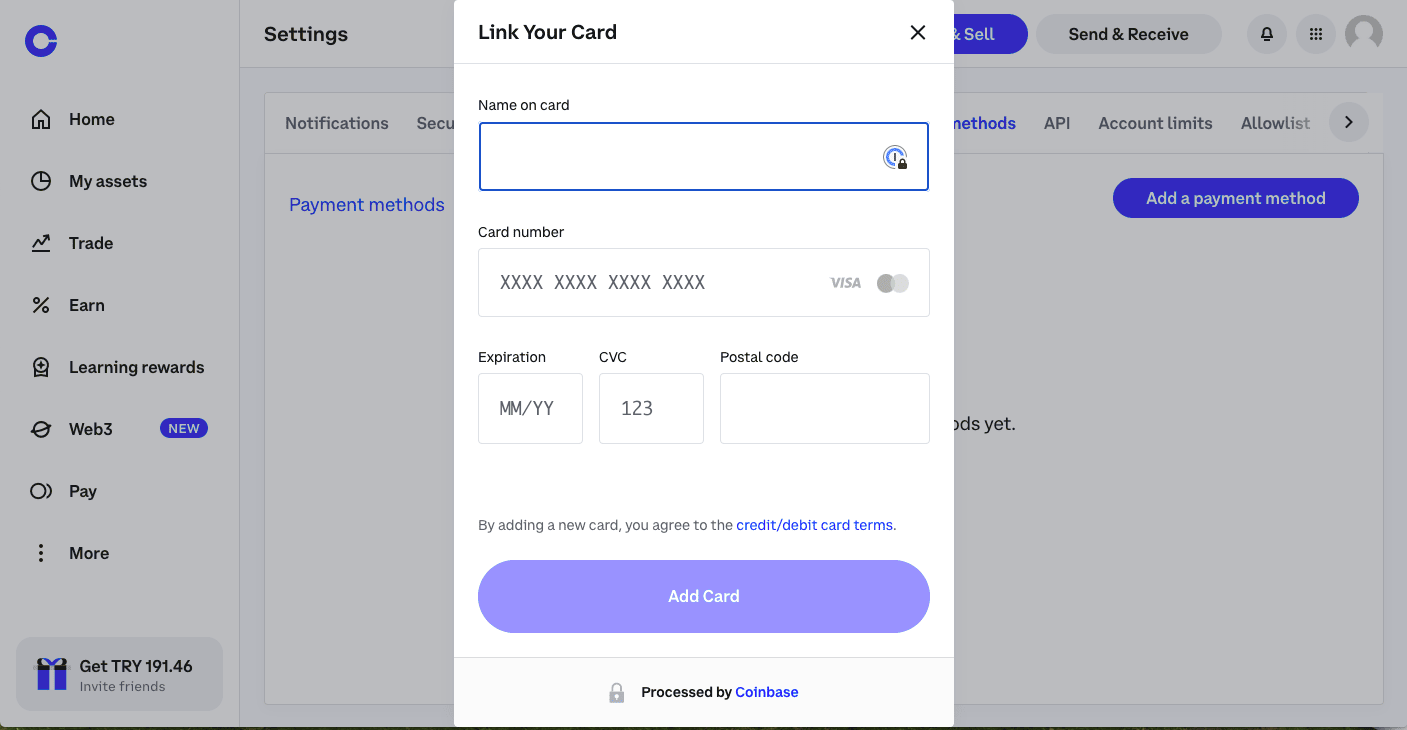 Once you add a card, you can use it to buy crypto on Coinbase's "Instant Buy" feature.
4. Navigate to the Relevant Screen to Buy
On your homepage, click "Buy & Sell."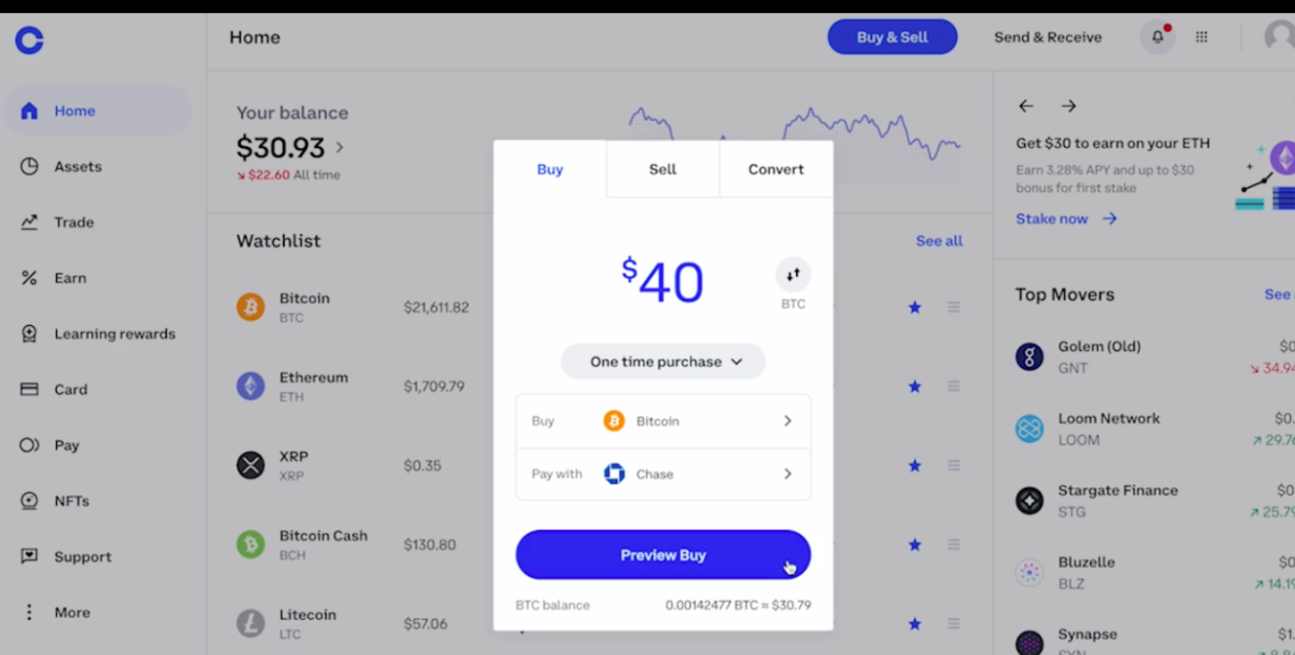 On the instant order form, select Polkadot (DOT), and a payment method. At the top, enter the amount you would like to invest.
When you click "Preview Buy," Coinbase displays the details of your purchase, including how much Polkadot you will receive.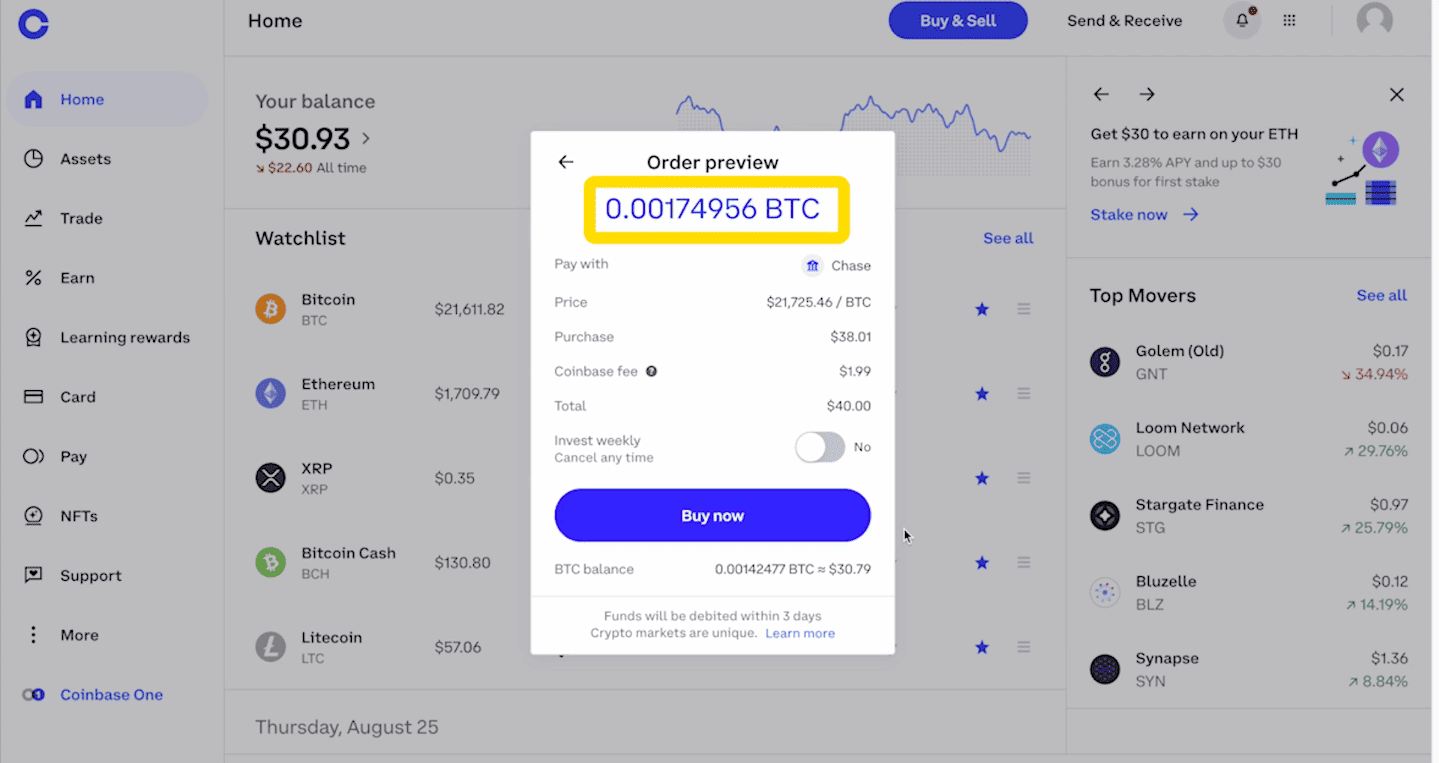 Click "Buy Now" to complete the transaction. Your Polkadot will show up in your wallet.
And that's How to Buy Polkadot on Coinbase! You may also enjoy our exchange reviews and guides on how to buy other currencies like MATIC, ETH, and BTC.