How to Buy Bitcoin on Kraken
Kraken is a veteran US-based exchange that is famous for its high level of security. You can buy several altcoins as well as Bitcoin on the platform. Here is our guide on how to buy Bitcoin on Kraken.
A Step-By-Step Guide on How to Buy Bitcoin on Kraken
1. Register an Account on Kraken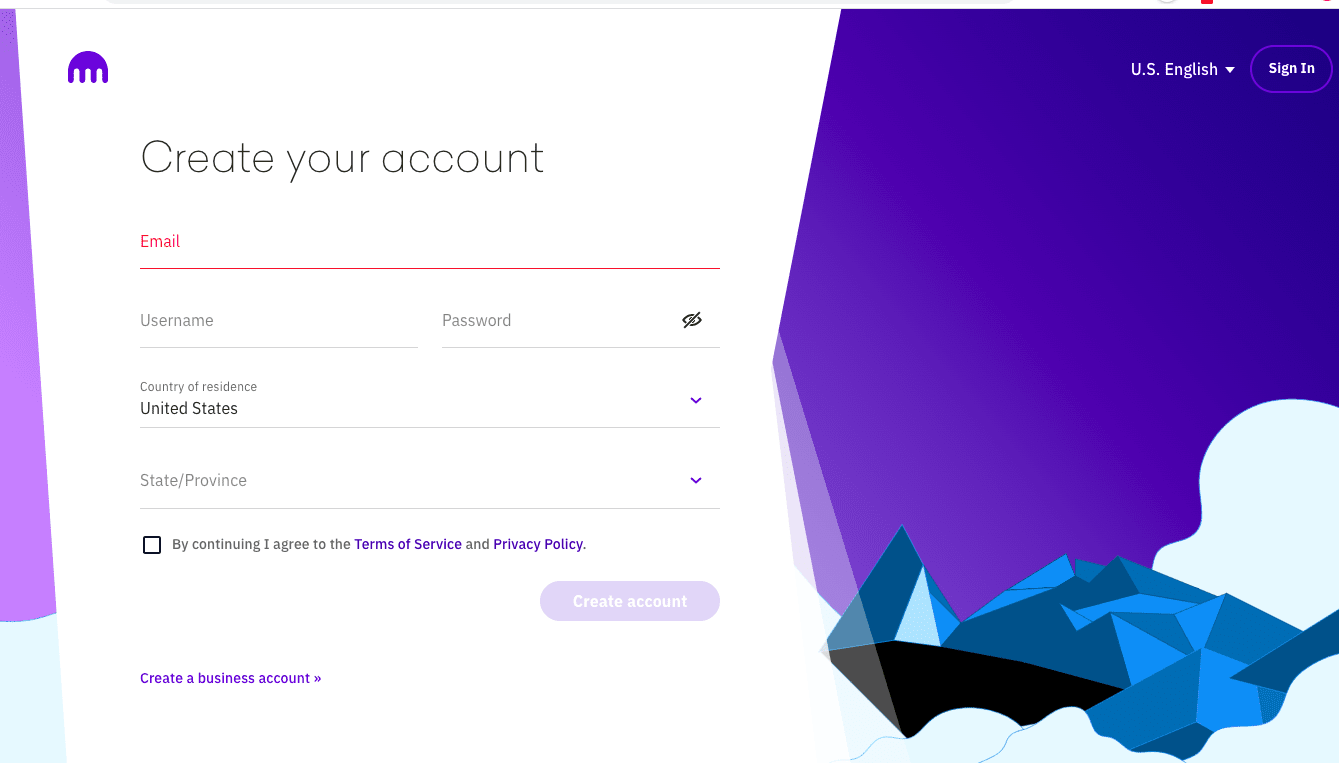 Start by going to the Kraken website and opening an account. Kraken will send an activation link to your email address to complete your registration. Use the link to log into your account.
2. Verify Your Account
You must complete identity verification to buy and trade crypto on Kraken. You can trigger the verification prompt by clicking "Buy Crypto."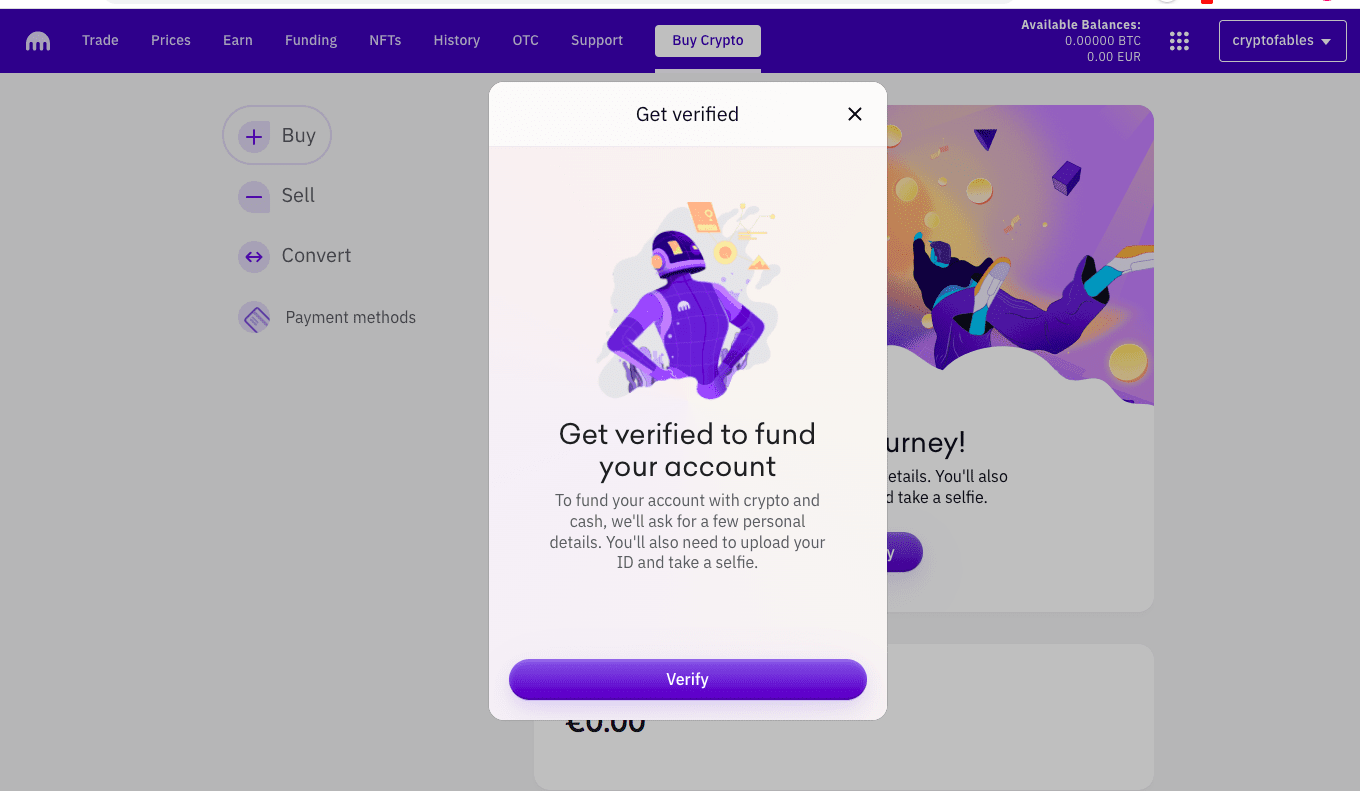 Fill out the identification form. Make sure your information matches your ID documents. Click "Continue."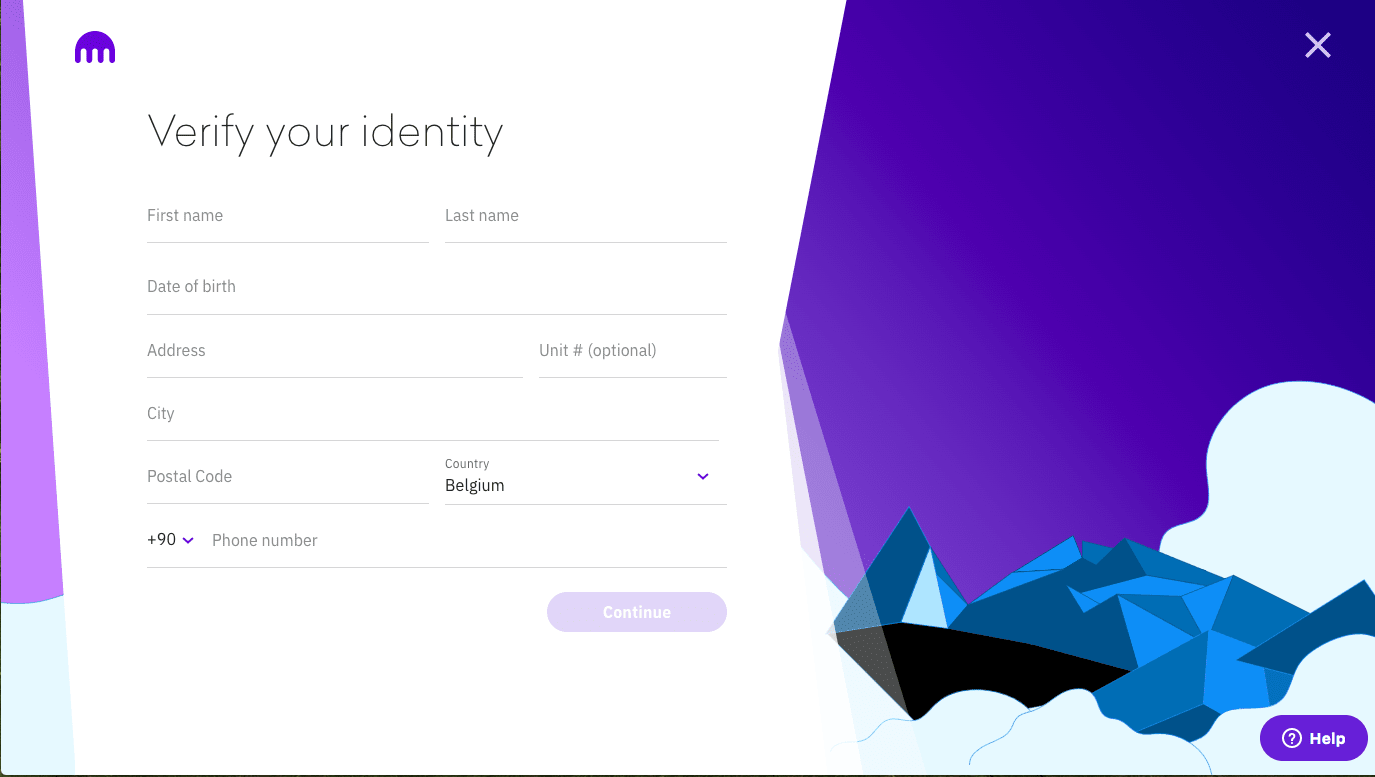 On the next page, you will be prompted to upload an official photo ID. You can upload a photo of your national identity card, passport page, or driver's license.
3. Enable 2FA
Before you make a deposit to Kraken, head to your Profile and security settings to turn on 2FA. This will ensure that your account is protected even if your password is compromised.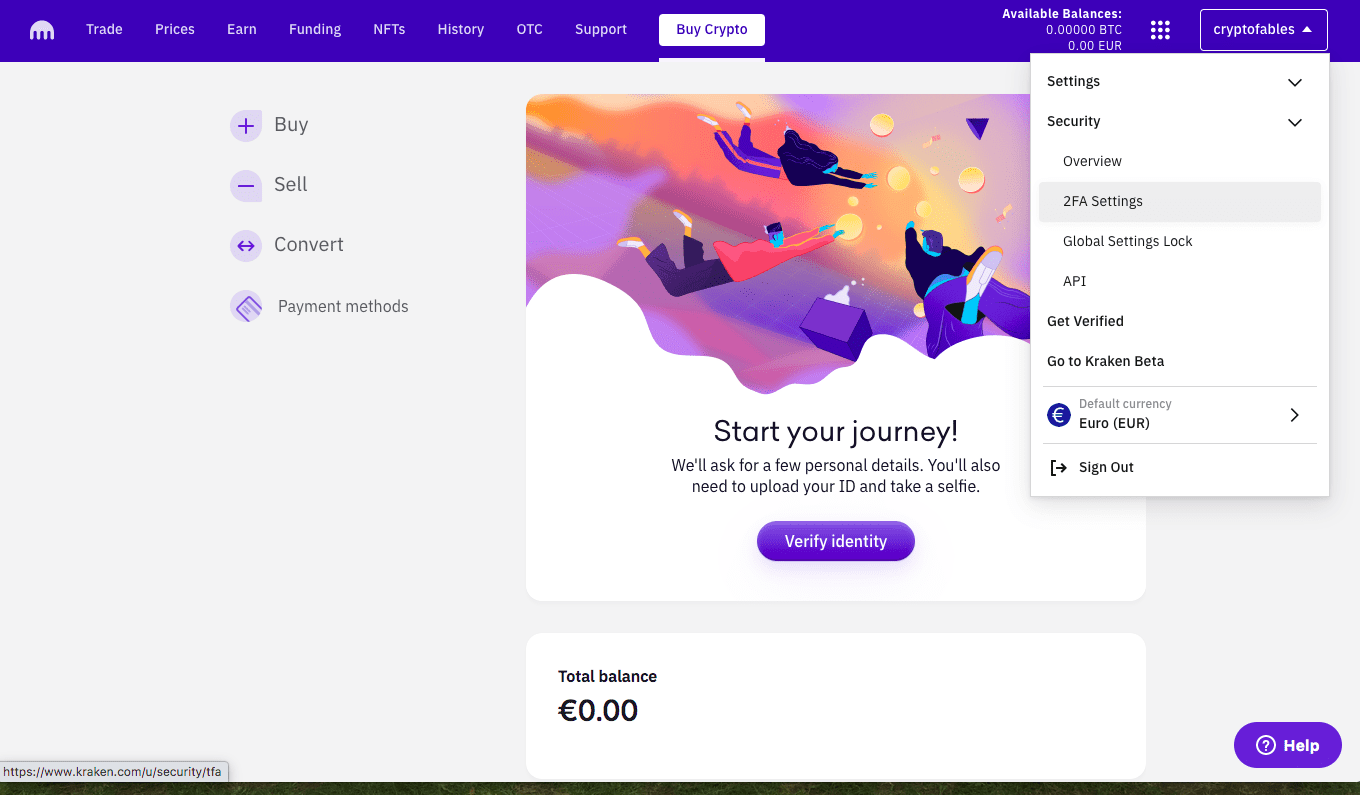 Kraken requires you to enable 2FA for logins, but you can also enable it for other operations, including funding and trading. Simply click "Activate Now" to start the process.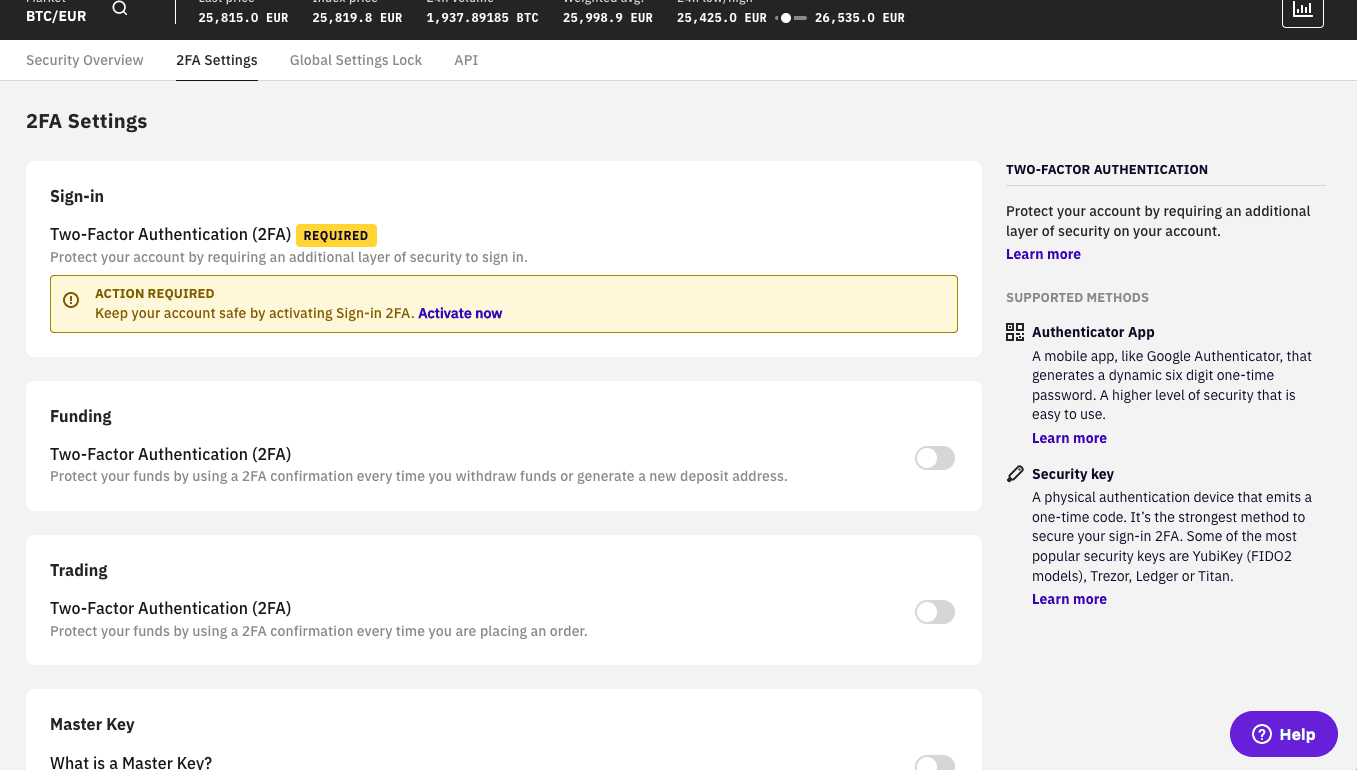 First, download the Google Authenticator app. The app will generate a security code when you scan the QR code on the 2FA Setup page. Enter the code and click "Confirm."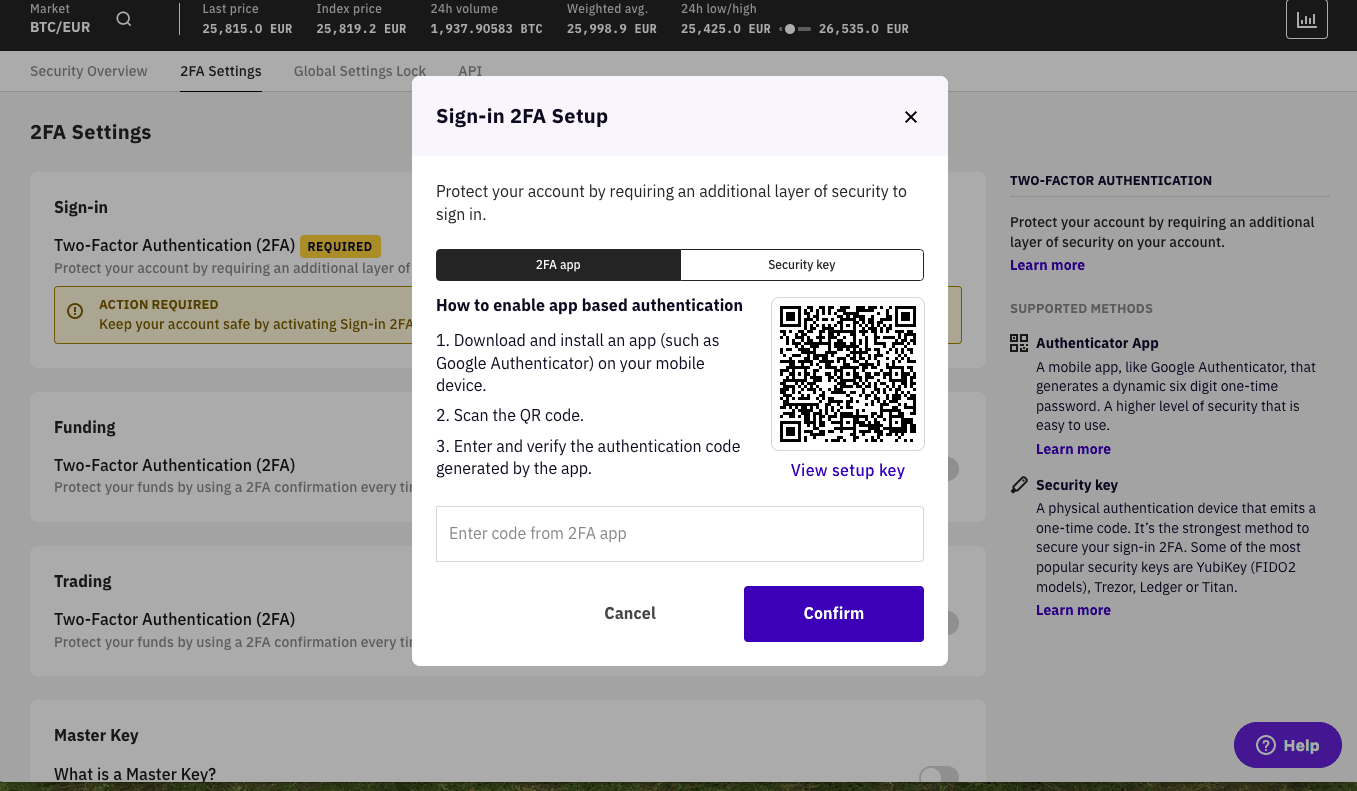 4. Add an Instant Payment Method
When you add an instant payment method, you can purchase Bitcoin or other digital currencies on Kraken with a click. To do that, just click "Buy Crypto." On the next page, select "Add Payment Methods."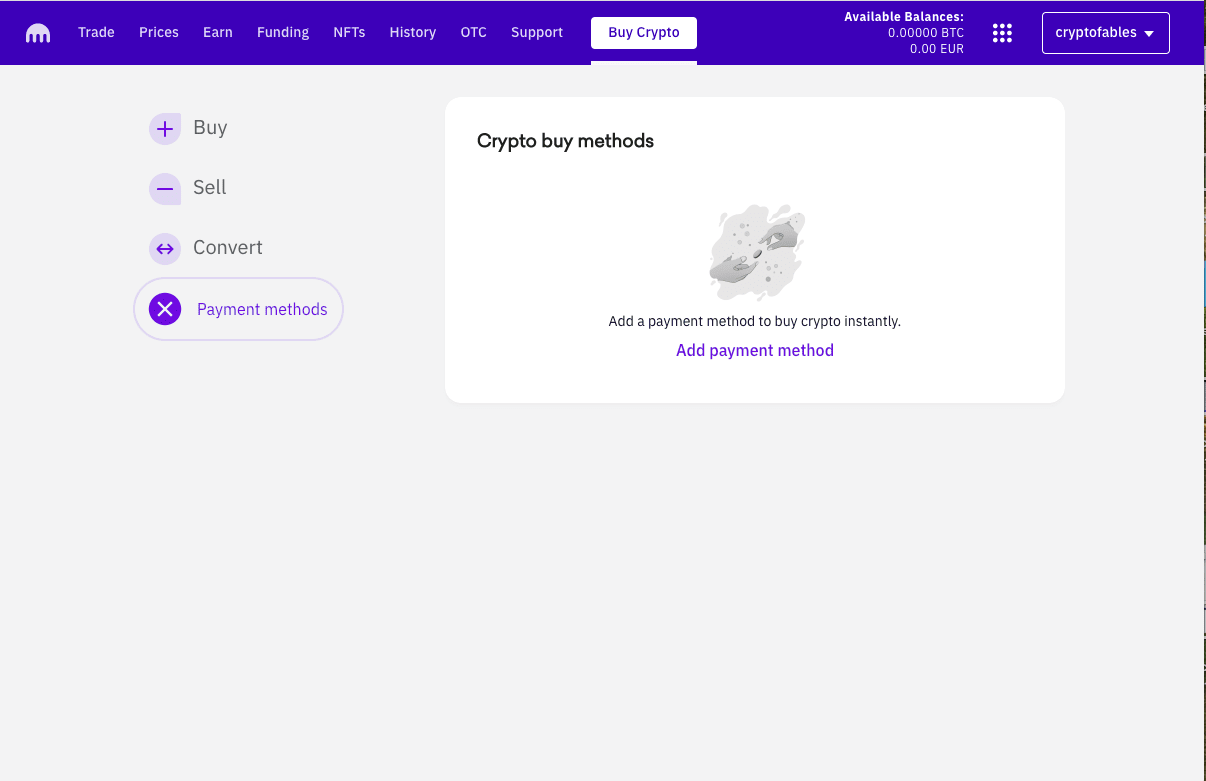 Select "Add a payment card."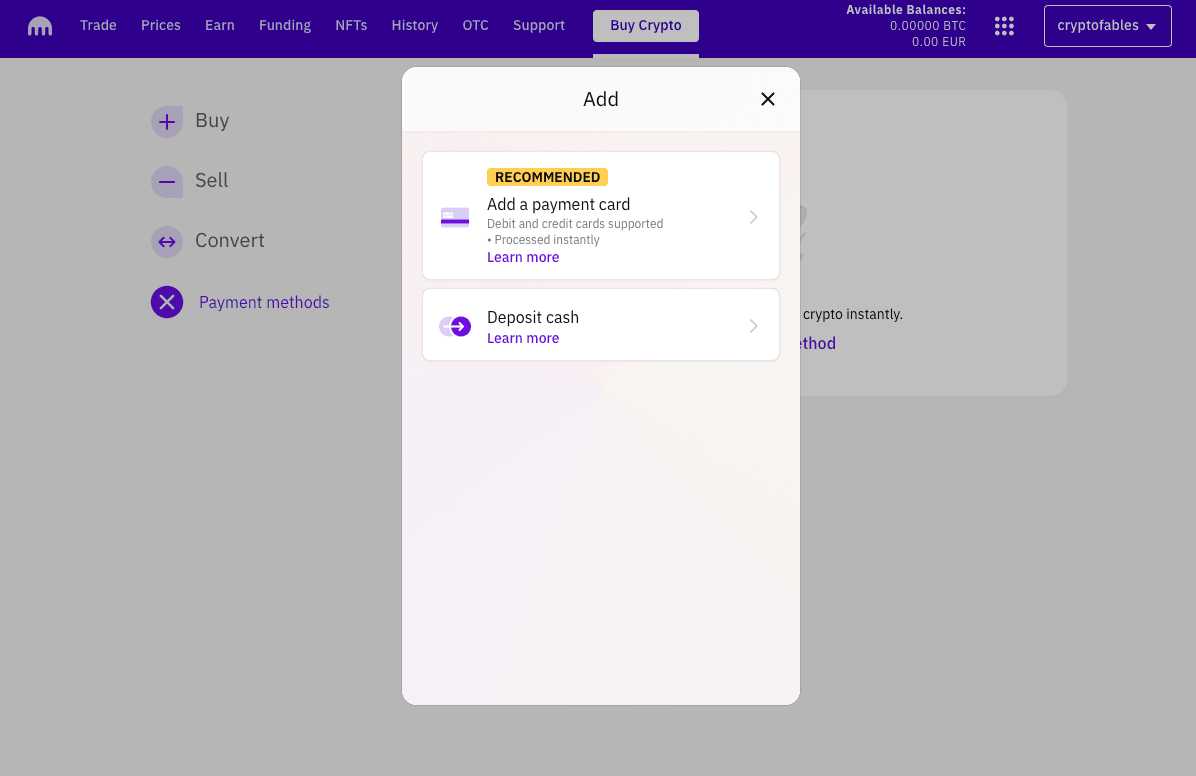 On the next page, enter your card information. Once you add your card, you can instantly buy Bitcoin from the platform.
4. Navigate to the Relevant Screen to Buy
There are two ways to buy Bitcoin on Binance. If you added a credit or debit card to your account, you can use the instant buy feature. If you have deposited cash into your account, you can convert USD to BTC.
Let's start with credit card purchases. Click "Buy Crypto" again and select "Buy."
Kraken allows you to buy several digital assets directly with fiat, including Bitcoin. Just type BTC in the search bar and select Bitcoin from the list. 
On the order form, enter how much you want to spend on BTC, and select your card as your payment method.
When you click "Confirm," Kraken will display the fees added to your purchase. Credit and debit card purchases add a 3-5% fee to your order, so it can be a bit expensive. However, it's the same on almost every exchange.
If you deposited cash into your Kraken account, you can trade USD for BTC or convert USD to BTC with the auto-converter. This isn't as simple and fast as using a one-click buy, but the fees are much lower.
Aute-converter is very easy to use, but it has a set trading rate. In other words, Kraken decides the price of BTC when you use this method.
If you want to negotiate prices, you can set up a trade of your own in the trading interface. Click "Trade" and select "New Order." Set your trading pair us USD/BTC.
Now, enter the amount you want to spend on Bitcoin. Kraken offers you the market rate for BTC, but you can adjust the price. If the price you set is lower than the market price, you have to wait until someone takes up your offer before you get your Bitcoin.