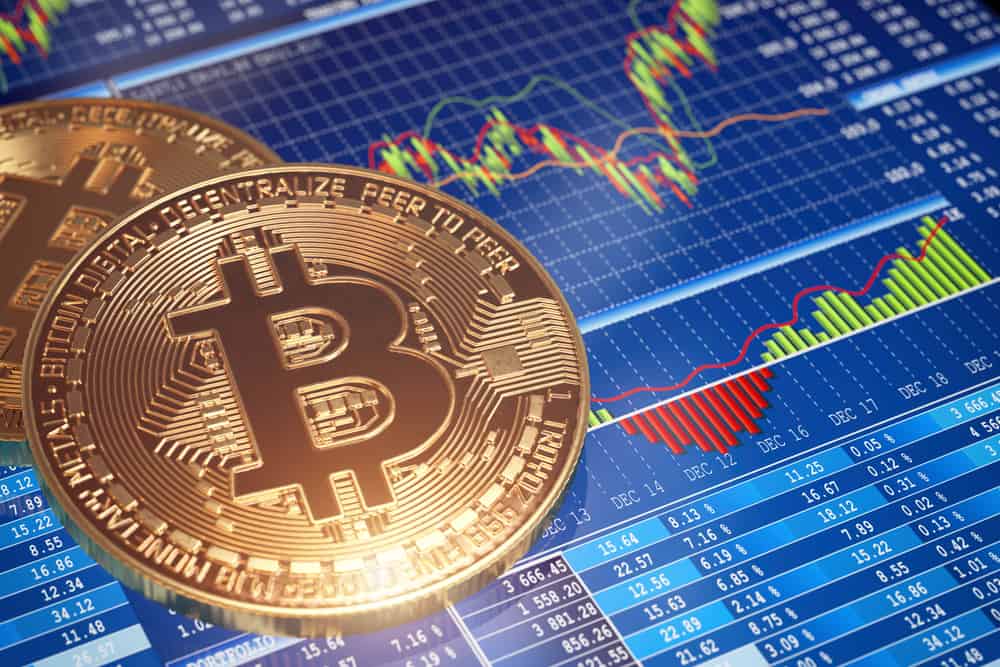 By comparing Coinbase vs Binance.US, two of the most popular cryptocurrency exchanges in the industry, we'll provide you with information on the diverse range of services and costs these two platforms offer, as well as varying degrees of safety and access to their respective platforms.
Binance.US is not as open and simple to use as other exchanges, but it has far cheaper fees, more advanced trading options, and larger staking rewards. 
On the other hand, Coinbase provides a wider variety of cryptocurrencies to choose from, improved safety functions, and an expanded library of instructional resources, but it also includes higher trading fees and fewer features. 
Keep reading to learn the details. 
About the Exchanges
Coinbase
Coinbase was one of the first cryptocurrency exchanges to appear on the market, and it was established to make cryptocurrencies accessible to a broader demographic. 
The Coinbase exchange is headquartered in the United States and currently provides global financial services to over 89 million users located in 100 different countries.
Brian Armstrong and Fred Ehrsam are credited with initiating the Coinbase cryptocurrency effort back in June 2012. 
Coinbase Global, Inc., the corporation behind the widely used cryptocurrency exchange, is fully digitized and runs its business entirely online; it does not have any physical locations or offices. 
More than 3,700 people are employed by the company, all of whom are dedicated to easing and securing the process of trading Bitcoin and alternative cryptocurrencies for cryptocurrency aficionados. 
Because it was the first cryptocurrency exchange to enter the stock market, the market valuation of the exchange skyrocketed to more than $100 billion almost immediately after it went public.
Binance.US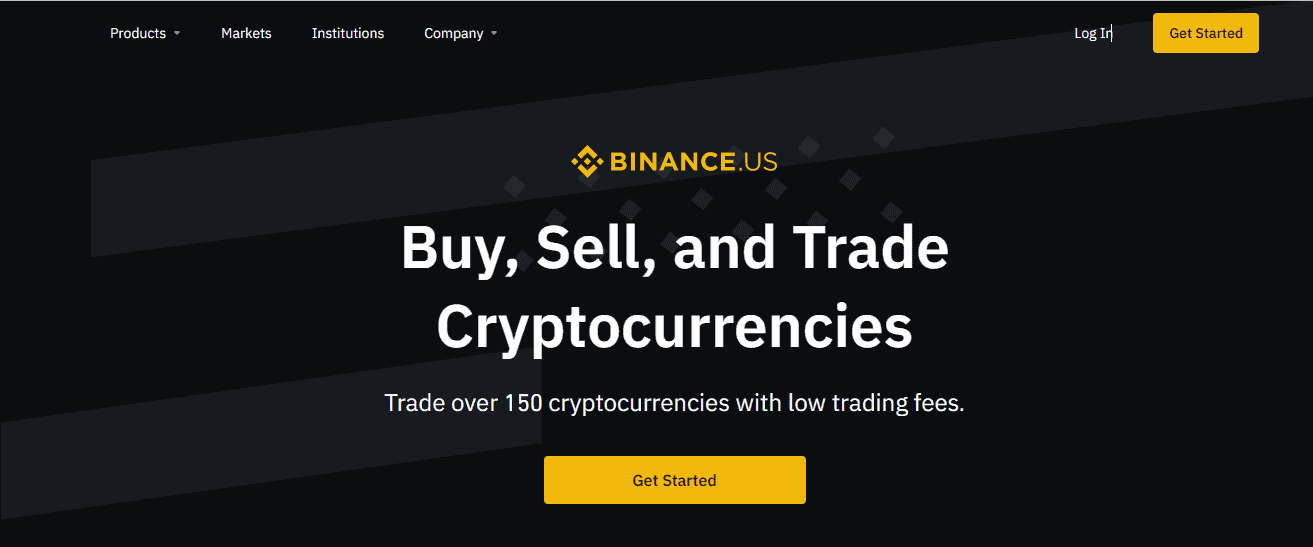 Binance Changpeng Zhao, a Chinese national, established the Binance Global cryptocurrency exchange in the year 2017. 
Due to China's stringent legislation on cryptocurrency trading, the platform eventually moved its operations to Malta. 
Additionally, Binance executives launched the Binance.US exchange in order to comply with the special financial rules of the United States. 
Binance.US is a cryptocurrency trading platform that started operating in September 2019 and has its headquarters in Florida. This US-based trading platform was founded to cater to American customers and adhere to the United States financial regulations.
There are about 670,000 million traders currently registered on the Binance.US platform. The marketplace features a big order book and provides users with access to a comprehensive selection of cryptocurrency-related services, including many derivatives markets. 
This trusted cryptocurrency exchange is a trading spot rich with investment opportunities where crypto investors can conveniently buy and sell digital assets for some of the cheapest rates in the market.
Also, novices and seasoned investors alike will have no trouble finishing their crypto trades in a timely manner and without experiencing any slippage.
Coinbase vs Binance.US:
Pros and Cons
Coinbase Pros
Has an easy-to-use trading platform for both novice and seasoned investors;

Offers high levels of liquidity and low trading costs;

Includes a feature to make recurrent purchases;

Allows for trading on margin;

Nasdaq

-listed exchange;

Uses cold storage for 98% of users' funds.
Coinbase Cons
Somewhat high trading fees;

The customer support could use some improvement.
Binance.US Pros
Offers some of the lowest trading fees in the industry;

Trades are executed quickly and efficiently;

A highly liquid platform;

Passive income earning possibilities;

Features an OTC desk for institutional investors;

Provides a staking option.
Binance.US Cons
Binance.US isn't offered in every US state;

Provides much fewer trading options and currencies than its global parent-company Binance;

Due to the US financial rules, only a subset of cryptocurrencies and trading pairs are available.
Coinbase vs Binance.US: The Crypto Exchange Comparison 
Opening an Account
Opening a trading account with this exchange requires you to meet certain requirements. To start, Coinbase only allows users over the age of 18 to make purchases and trades in cryptocurrencies. 
You'll also be asked for your country of residence and preferred payment method in addition to your full name, email address, phone number, and password.
Upon registering for a Coinbase account, you will also be required to complete the KYC user verification protocol. To follow this procedure, you must submit some private data, such as a driver's license or state ID.
You also must be over the age of 18 to join Binance and be physically located inside a jurisdiction where the platform lawfully offers its financial services.
Binance's Know Your Customer (KYC) identity verification method is optional for all users. Completing it, however, increases your daily limit for both fiat withdrawals and deposits.
Comparing the Main Features of Coinbase vs Binance.US
Coinbase Features
Coinbase is a popular choice among beginners in crypto trading worldwide for buying and selling cryptocurrencies. We're talking about an extremely liquid market that cushions its users from sudden price swings.
Individual investors, companies, and developers of decentralized applications can all take advantage of the financial services offered by this user-friendly platform. 
The cryptocurrency exchange also provides its users with a variety of one-of-a-kind software applications designed to assist traders in making the most of their Bitcoin transactions.
Furthermore, Coinbase gives users the option to choose between two different marketplaces, thus offering trading options suitable for all levels of trading expertise. Because it has tools that are simple and intuitive to operate, the basic Coinbase platform is an excellent choice for individuals who are new to the cryptocurrency space.
If you are a professional trader, you can make use of Coinbase Pro's more advanced capabilities, such as analytical graphing of price swings, more sophisticated market orders, and margin trading at discounted rates.
Coinbase Pro is based on the same blockchain architecture as the discontinued GDAX trading platform and provides traders with the thorough charting of market changes that can help them find the best possible entry and exit points. 
If you want to improve your trading experience even further, this advanced platform will provide you access to their API keys so that third-party applications can interact with your Coinbase account.
Binance.US Features
This marketplace allows users to purchase, sell, trade, and even stake cryptocurrency. The platform is designed to accommodate users of varying crypto expertise and is accessible via desktop and mobile platforms.
New cryptocurrency investors can simply enter their desired investment amount and buy digital money instantly. Those interested in a dollar-cost-averaging investment plan can also utilize the site for scheduling automatic purchases at predetermined intervals.
Binance.US also features a sophisticated trading platform suitable for professional traders. Cryptocurrency experts will appreciate the live order books, limit orders, and market monitoring tools.
Binance.US also has a special division dedicated to working with institutional investors. These advantages include a 24/7 help desk, real-time data, fewer fees, and an over-the-counter trading platform (OTC desk).
In the bargain, the Binance.US customers can leave their money in a custodial wallet provided on this US platform. Many cryptocurrency investors, however, choose to transfer their money to a separate, third-party wallet.
If you're interested in generating some passive income on your coins, you'd like the following information. Namely, Binance.US offers staking bonuses on (currently) 11 different cryptocurrencies, with payout rates reaching as high as 13.5%. 
The totals of the awards are tabulated each day, and the rewards themselves are distributed once every week. You can unstake your coins upon your request at any moment.  
However, you cannot exchange the coins until the unstacking process is complete. How long this takes will depend a lot on the coin that is being staked.
Comparing the Supported Cryptocurrencies of Coinbase vs Binance.US
Coinbase currently supports about 160 different digital currencies, with a primary emphasis on the most actively traded digital assets, such as Bitcoin (BTC), Tether (USDT), Ethereum (ETH), and Litecoin. (LTC). 
As Coinbase wants to maintain its liquidity consistent by only supporting the most tradeable and renowned coins, it does not support a large number of alternative cryptocurrencies that are not as well-recognized on the market.
Currently, the Binance.US market provides access to more than 150 different crypto-to-crypto trading pairs. Although this is a significant quantity, it's far less than the list of supported coins on Binance Global, and the traders are only allowed to trade Bitcoin/stablecoins pairs.
Coinbase vs Binance.US
Payment Methods
Customers can use their debit cards to buy cryptocurrency on Coinbase. With this payment method, there is no need to add funds to your account in advance, and your orders will be processed immediately.
Other options include wire transfers, PayPal, direct fiat currency deposits, Apple Pay, and Google Pay payments, and fast deposits to your bank account.
There is a plethora of options available for settling payments. Bitcoin and other cryptocurrencies can be purchased by investors using a wide number of payment options, including peer-to-peer (P2P) bank account transfers, Visa and Mastercard credit cards and debit cards, wire transfers, and third-party payment providers like Simplex. 
There is also a broad variety of fiat currencies that can be used to purchase cryptocurrency, including but not limited to USD, CAD, CHF, PEN, JPY, AUD, EUR, GBP, and others. 
When buying and selling cryptocurrencies on the site, you can also use stablecoins such as Binance USD (BUSD), Coinbase USD Coin (USDC), or Tether (USDT).
Trading Fees and Limits
Because Coinbase charges a fee of 0.5% of the total trade value for each trade, the cost of trading changes from one transaction to the next. The platform charges different costs for withdrawals and deposits too, and those fees depend on the payment method you use. These fees range from 1.49% for bank transfers to 3.99% for payments and withdrawals made with debit and credit cards.
Additionally, the market spread on Coinbase has the potential to go as high as 2% in some circumstances. Because of the narrow gap that exists between the purchase and sell rates on Coinbase, the exchange is able to provisionally freeze the value of a cryptocurrency asset until you finish placing the transaction.
On the other hand, one of Binance.US's primary selling points is precisely its cheap pricing. Compared to other cryptocurrency exchanges, the 0.1% maker/taker fee that traders pay is extremely low. 
Binance.US is attractive since it does not mandate any minimum daily or monthly trading volume. Also, this exchange doesn't charge any fees for trading Bitcoin between certain trading pairs. 
In the bargain, you can use US dollars to purchase cryptocurrency through Binance.US. This eliminates the need to convert dollars into a stablecoin and then use that stablecoin to purchase the desired cryptocurrency, which would otherwise incur two separate costs.
Furthermore, Binance.US has an Instant Crypto Buy functionality that allows novice investors to instantly exchange dollars for cryptos. 
Please note that a one-time fee of 0.5% will be assessed for this transaction. But, if you use Binance.US and pay with Binance's utility token, BNB, you'll be able to save 25% on trading costs. Those who trade a lot and hold a lot of BNB also benefit from cheaper trading fees on this platform.
How Safe Is Coinbase vs Binance.US?
Coinbase uses banking-grade encryption to keep users' money and details safe. Additionally, on this network, which is under regulatory scrutiny, roughly 98% of user cash and private keys are maintained safely in cold storage. 
Coinbase has also hired security personnel to watch over the building that houses its customers' money and private keys. To ensure the security of its cryptocurrency trading platform's infrastructure and features, Coinbase hires a PhD-holding cybersecurity specialist.
Two-factor authentication is also available for both Coinbase and Coinbase Pro users and may be set up using a text message or the Google Authenticator app.
Similarly, to protect its platform and users' accounts from the malicious activities of hackers and con artists, Binance makes use of a number of different security measures. These include the Know Your Customer (KYC) protocol, two-factor authentication (2FA), which may be triggered by either an SMS or Google Authenticator, and an Anti-Phishing Code.
Moreover, Binance.US does not have any issues with the relevant authorities at this time. However, its parent company, Binance Global, has been experiencing some regulatory difficulties. While we believe they won't have any effect on the independent operations of Binance.US and the way that business is managed, they should be taken into consideration nonetheless.
Customer Support
Coinbase has multiple methods of contact for its customers, including an automated phone line, a chatbot, and email. Simply use the email address associated with your Coinbase account to create a ticket, and then choose the subcategory that most closely reflects your issue to fill out this form.
Coinbase's support staff will get back to you as soon as they can. Once you've assigned a category to your ticket, the team working on it will respond as quickly (or slowly) as possible, depending on their current workload and the complexity of your problem.
Back to Binance.US. Right off the bat, know that the customer service of this trading platform can't be reached via phone in the United States. Binance.US only offers a 24/7 live chat feature that can provide you with some basic help and link you with real people to answer more complicated questions. 
However, in order to get answers to more in-depth questions, you'll need to fill out a form and then wait for an email response. A number of cryptocurrency exchanges face a difficult situation since customers want more individualized help, especially when reporting fraudulent or suspicious behavior. 
Coinbase vs Binance.US Mobile Trading
With the help of Coinbase's mobile app, which is available for iOS and Android devices, you will have no trouble exchanging, converting, or trading cryptocurrencies on the go. 
You can quickly manage your portfolio, keep track of the payments you've made or observe the movements in the market as they happen in real-time, and stake your cryptocurrency to earn passive income.
The Binance mobile app is also compatible with all devices and gives users the ability to trade Bitcoin as well as more than 300 other cryptocurrencies. Simply linking a debit card to your account makes immediate purchases and trades possible in the cryptocurrency market. 
If there is no crypto trading combination available, you can switch between any two cryptocurrencies you want using Lite Mode.
How Do Coinbase and Binance.US Compare to Other Crypto Exchanges
Since its inception in 2013, when it was one of the first cryptocurrency exchanges available, Kraken has provided its customers with a secure and trustworthy trading environment. 
In comparison to Coinbase vs Binance.US, this US-based brokerage is similar to them in that it caters to traders of all expertise levels, accepts a wide range of cryptocurrencies, and provides a variety of deposit and investing options. 
Kraken has lower trading costs than Coinbase and more robust security than both competitors.
Conclusion
Since its inception, Coinbase has dominated the crypto trading market in the United States. In terms of safety, openness, and user-friendliness, it ranks among the top trading platforms worldwide.  
Still, after our thorough comparison of Coinbase vs Binance.US, we have found that Binance.US is the superior option for traders looking for comprehensive trading capabilities at an affordable price. 
On the other hand, investors looking for extensive educational resources and security the industry might flock to Coinbase instead.