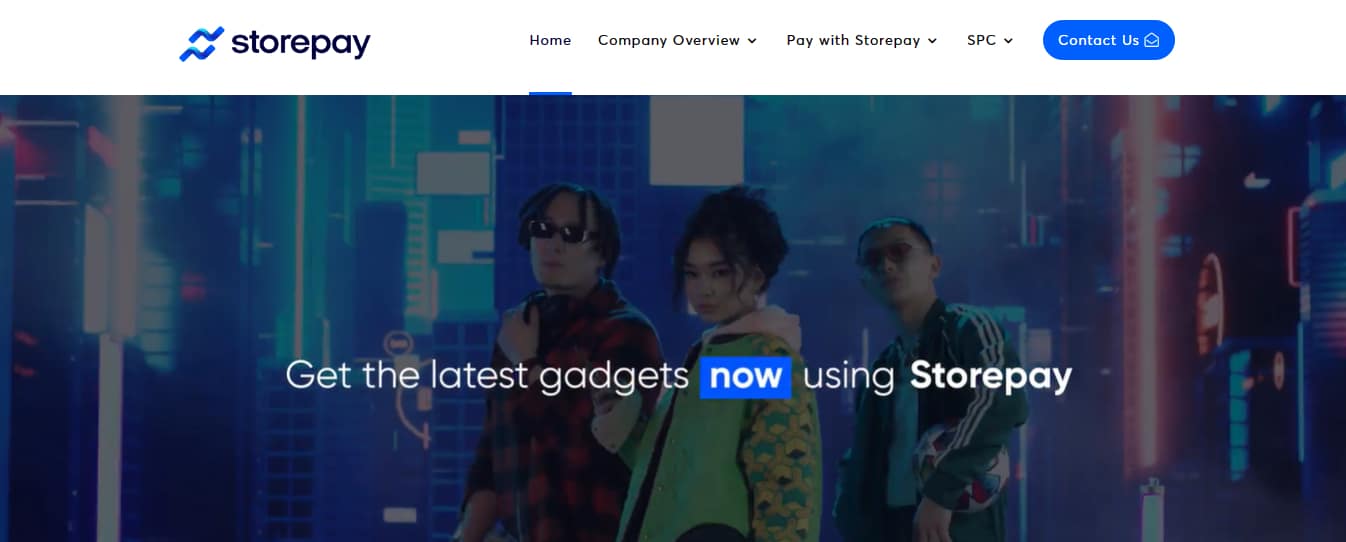 Storepay LLC is a Mongolian fintech company established on January 23, 2019. After ten months of research and feasibility studies, Storepay was the first to offer a point-of-sale loan service that enabled customers to pay for their purchases in interest-free installments without incurring hidden fees. 

200+ Cryptocurrencies Listed
Get Crypto After Your First Buy
Protected By Insurance
Secure Storage With Vault Protection
The Most Trusted Cryptocurrency Platform

350+ Cryptocurrencies Listed
<0.10% Transaction Fees
120 million Registered Users
Secure Asset Fund for Users
Earn On Deposits

1,400+ Cryptocurrencies Listed
12+ million users
New account bonuses of up to $5,500
Deposit using 20+ fiat currencies
HODL and Earn
This service was made possible by combining innovative technology and the newly developed BNPL (Buy now, Pay later) financial model powered by the StorePay Coin (SPC). 
We have the most up-to-date and reliable data to help you get an advantage over your trading competitors and learn about one of the newest entrants in the cryptocurrency industry. You can find the details below.
How StorePay Coin (SPC) Works?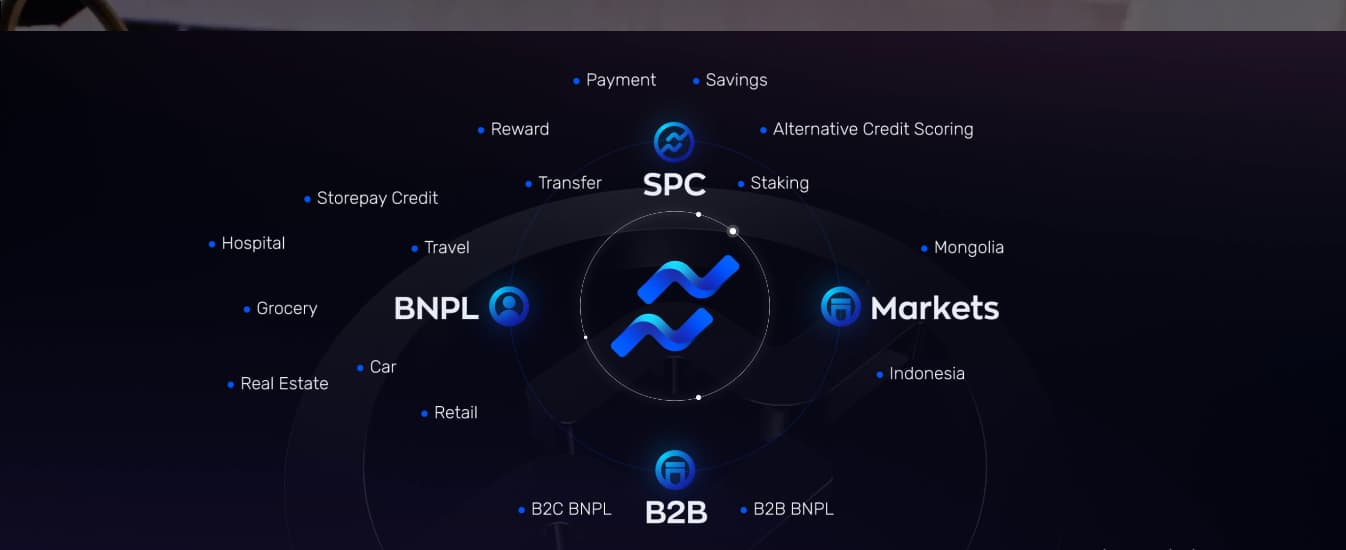 Cryptocurrency critics often point out that they can't be used for anything practical and can only be traded in high-risk speculative markets. This is because most cryptocurrencies have been launched by recently founded fintech companies trying to earn funds via token sales to launch their concepts.
Storepay, however, enables customers to make partial payments for their purchases over some time through an app that is simple to use and does not incur any extra costs or interest charges.
To this end, Storepay devised the Buy now, Pay later (BNPL) solution to dispel any uncertainty over the potential for loss while investing in the cryptocurrency market. All these transactions are powered by the native StorePay Coin (SPC).
The Buy Now, Pay Later (BNPL) Model
It's a well-known fact that most credit card holders routinely pay late fees to their financial institutions. In 2019, consumers paid over $121,000,000 in credit card debt, the vast majority of which was interest and late penalties.
Credit cards are very profitable for banks as a financial product. Still, their use puts clients in a difficult financial position by increasing their expenditures and making them more susceptible to massive interest fees and rates. Similar micro-lending options to credit cards exist in Mongolia.
In 2014, the Australian government formulated the Buy Now, Pay Later (BNPL) service in response to these problems, which spurred a revolution in how individuals pay for their purchases and was adopted by financial and payment systems worldwide.
The use of BNPL is increasing rapidly, making it a viable alternative to credit cards and micro-loan platforms. Tech heavyweights like PayPal, Square, and Amazon have joined forces with BNPL service providers and fintech entrepreneurs like Afterpay and Affirm due to the success and growth of BNPL services in Australia, the United States, and Europe.
When it comes to incorporating user-friendly technologies into commerce, BNPL companies are the most digitally native option. As a result, they are taking things further by incorporating blockchain technology into their operations.
SPC Savings
Storepay clients can plan both their money and spendings more successfully thanks to this platform's services. For instance, they can establish a savings account with fixed deposit conditions through the new SPC savings plan, collect interest on their holdings, and then access the balance for any upcoming purchases or debt instability.
When participants satisfy the requirements of this SPC savings plan, they will receive additional coins as a reward.
What Is StorePay Coin (SPC) Used For?
Storepay is a blockchain-based decentralized payment network that recreates the conventional payment architecture. To promote programmable payments and open financial infrastructure development, it employs a basket of fiat-pegged stablecoins, which are algorithmically steadied by its medium of exchange, the SPC coin.
The SPC coin, based on the BEP-20 standard on Binance Smart Chain, is designed to facilitate digital payments and rewards for in-store purchases for consumers in Mongolia and Asia.
Once SPC is wholly integrated into the coin's ecosystem, it will become a novel digital asset that can be used as a way of everyday transactions and have quick retail distribution. This asset will feature a sophisticated bonus/cashback incentive system denominated in SPC.
Moreover, the Storepay platform will operate exclusively in SPC. Storepay's new services, such as the SPC wallet and SPC savings plans, will leverage SPC, which will be used by Storepay's 140,000 registered users at 1,000+ merchant establishments.
Where to Buy StorePay Coin (SPC)?

200+ Cryptocurrencies Listed
Get Crypto After Your First Buy
Protected By Insurance
Secure Storage With Vault Protection
The Most Trusted Cryptocurrency Platform

350+ Cryptocurrencies Listed
<0.10% Transaction Fees
120 million Registered Users
Secure Asset Fund for Users
Earn On Deposits

1,400+ Cryptocurrencies Listed
12+ million users
New account bonuses of up to $5,500
Deposit using 20+ fiat currencies
HODL and Earn
LBank and AscendEX (BitMax) are so far the only trading platforms that offer StorePay coins for direct purchase. Alternatively,  swap platforms, such as PancakeSwap (v2), O3swap, ParaSwap BSC, Bscex, 1inch Network on BSC, and Pionex, are also great places to buy StorePay coin (SPC).
How Long Has StorePay Coin (SPC) Been Around?
The StorePay coin (SPC) was introduced to the world of crypto on January 6th, 2023.
What's Controversial About StorePay Coin (SPC)?
This cryptocurrency project has not been the subject of any controversy up to this point.
How Many SPC Coins Are There?
The number of people who use Storepay will directly affect the demand for SPC tokens. Users will be able to make Storepay purchases with SPC tokens after the SPC token IEO by purchasing the tokens on cryptocurrency exchanges.
Due to the fact that the SPC coin and its ecosystem of products, including the SPC savings and SPC wallet, will be based on Storepay's current infrastructure and user base, tokens will be available for use as soon as the platform goes live.
First, there will be an Initial Coin Offering (IEO) in Mongolia that will distribute 15% of the entire quantity of SPC tokens, or 90 billion tokens. These tokens can be used to meet the growing need for SPC tokens as a way to access Storepay services. 
Users will receive SPC tokens worth 1% of their purchase price after successfully repaying a Storepay transaction. When paying using SPC tokens, they'll get a payback in SPC equal to 2% of the amount spent. When a customer makes a purchase via Storepay, the merchant's sales staff will receive a 1% incentive in SPC.
The incentives and cashback will be distributed from the pool of available awards and bonuses. The greater the rate at which SPC tokens are released into circulation from this reserve, the greater the demand for SPC tokens and the value of the reserve.
Also, there will be a dramatic increase in interest and use of SPC tokens if Storepay's services are made available to Southeast Asia's 676 million consumers and if the tokens are added to decentralized (DEX) and centralized (CEX) exchanges.
Can SPC Be Mined?
It is not possible to mine Storepay (SPC) coins in the traditional manner by solving difficult algorithms or staking assets.  As an alternative, Storepay uses the SPC cash-back scheme. Let me explain how it operates.
If customers pay with Storepay at any of the merchant's or retailer's locations, the merchant or retailer will receive a reward in the form of SPC.
To encourage wider use of the SPC wallet, the SPC coin in retail transactions, and the SPC savings plans, the company will offer additional SPC cashback benefits for purchases made using the SPC wallet.
With more people using Storepay and more SPCs being "mined" for cashback benefits, the popularity and value of SPC are only going up.
Market Cap and Price History of StorePay Coin (SPC)
StorePay's trading volume for the past 24 hours has totaled $199,405, with SPC currently priced at $0.000036 USD. The live market cap is not accessible on CoinMarketCap, and the coin currently ranks at #3166 in popularity.
On Jan 13, 2023, the price of a single Storepay Coin peaked at $ 0.00004118, and on n/a, the price of a single Storepay Coin hit a new all-time low of $0.00. Price dropped to $0.00003573 (cycle low) per unit, an all-time low since its ATH. Since the previous cycle low, the price of SPC has only risen as high as $0.00003597 (cycle high).
Biggest Competitors of StorePay Coin (SPC)
Since the project is still in its infancy, it's too early to tell who will be the biggest competitors of StorePay (SPC).
What Does the StorePay Coin (SPC) Project Road Map Look Like?
The designers of this cryptocurrency project powered by the StorePay Coin (SPC) are currently making progress toward their goal of introducing their tried-and-true business model to the 650 million potential customers in Southeast Asia. 
The SPC capabilities are going to play a role in Storepay's plans to expand into Southeast Asian countries. The goal of the creators of SPC is to turn it into a cryptocurrency that can be utilized on a worldwide scale and is not constrained by national boundaries in any way.
Pros and Cons of StorePay Coin (SPC)
Pros
A crypto project based on an innovative financial model;

Convenient in-store financing options for your purchases;

A cryptocurrency that aims to provide everyone with access to fair and equitable financial opportunities.
Cons
Available only on a handful of trading platforms.
StorePay Coin User Reviews
Review Summary
0 out of 5 stars (based on 0 reviews)
Recent StorePay Coin Reviews
There are no reviews yet. Be the first one to write one.
Submit a StorePay Coin Review