How to Buy Polkadot on Kucoin
How to buy Polkadot on Kucoin, you ask? There are so many ways! Here is a guide on how to buy DOT on Kucoin with fiat money and/or digital currencies.
A Step-By-Step Guide on How to Buy Polkadot on Kucoin
1. Register an Account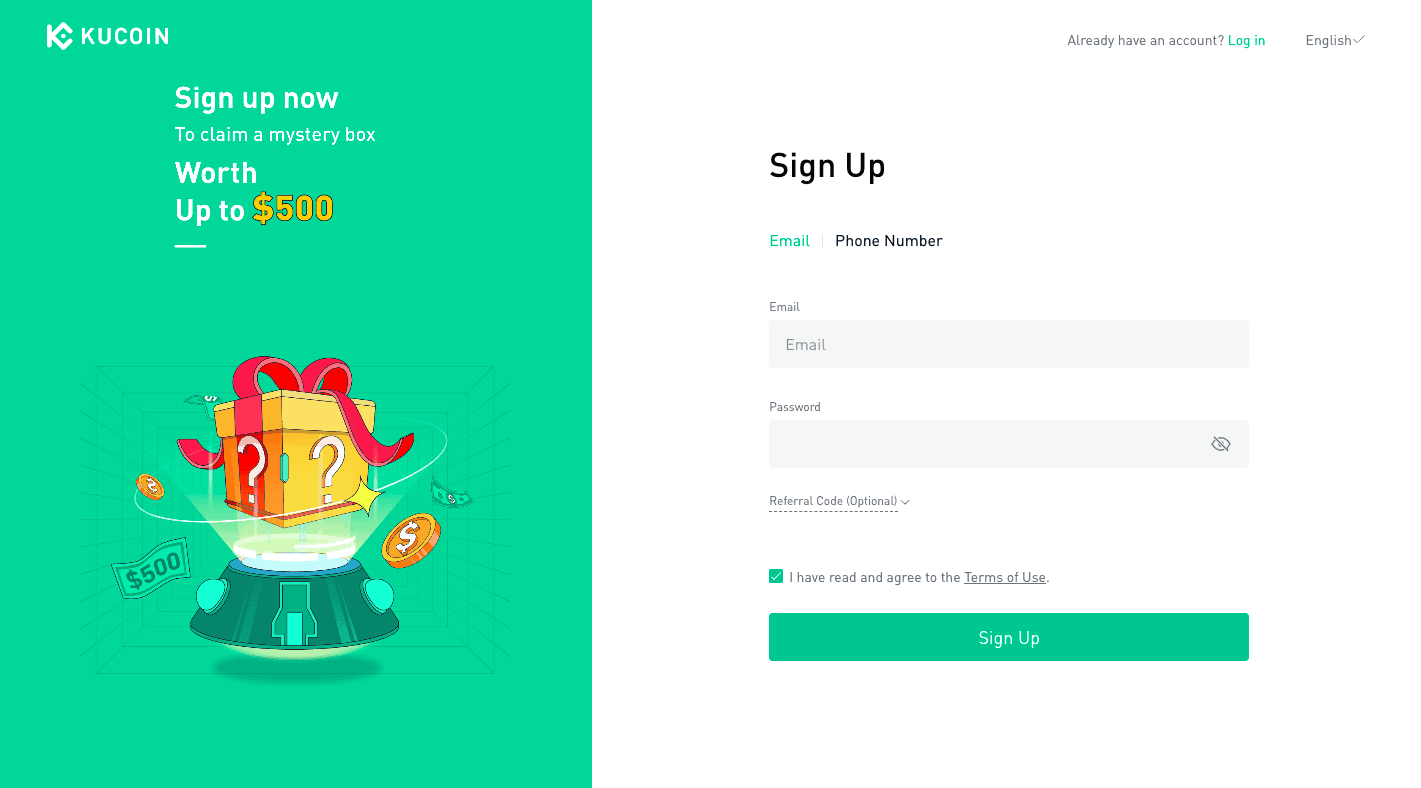 Start by opening a free Kucoin account. 
2. Verify Your Account
You can skip this step if you are planning on buying Polkadot with other cryptocurrencies. 
If you want to use fiat money (national currencies like USD, AUD, EUR, GBP, and so on), you must verify your account.  
Click on your username to go to your user profile. Then, click on the "Identity Verification" tab.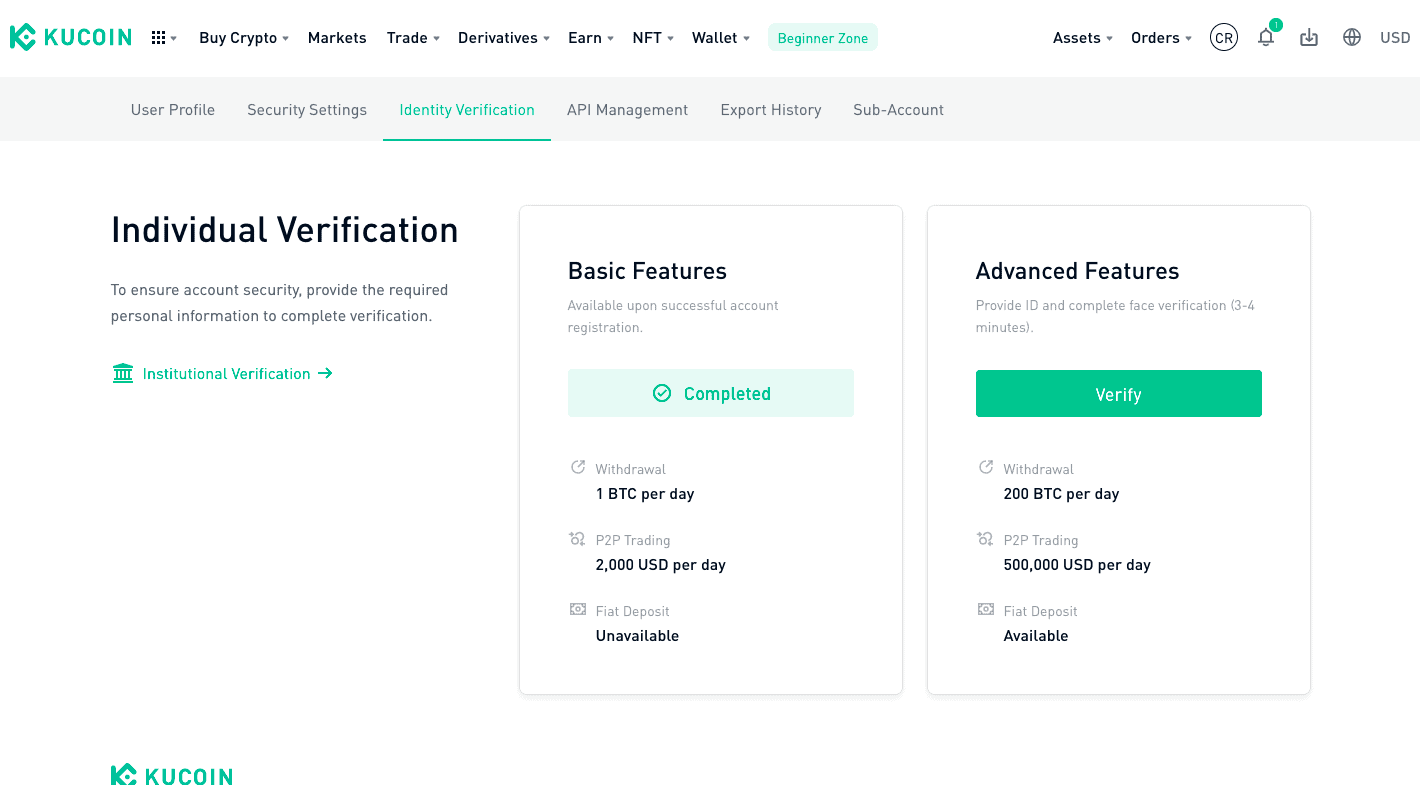 You already have access to all the basic features including crypto trading. Accessing advanced features allows you to trade and withdraw higher amounts of crypto in addition to buying crypto with fiat.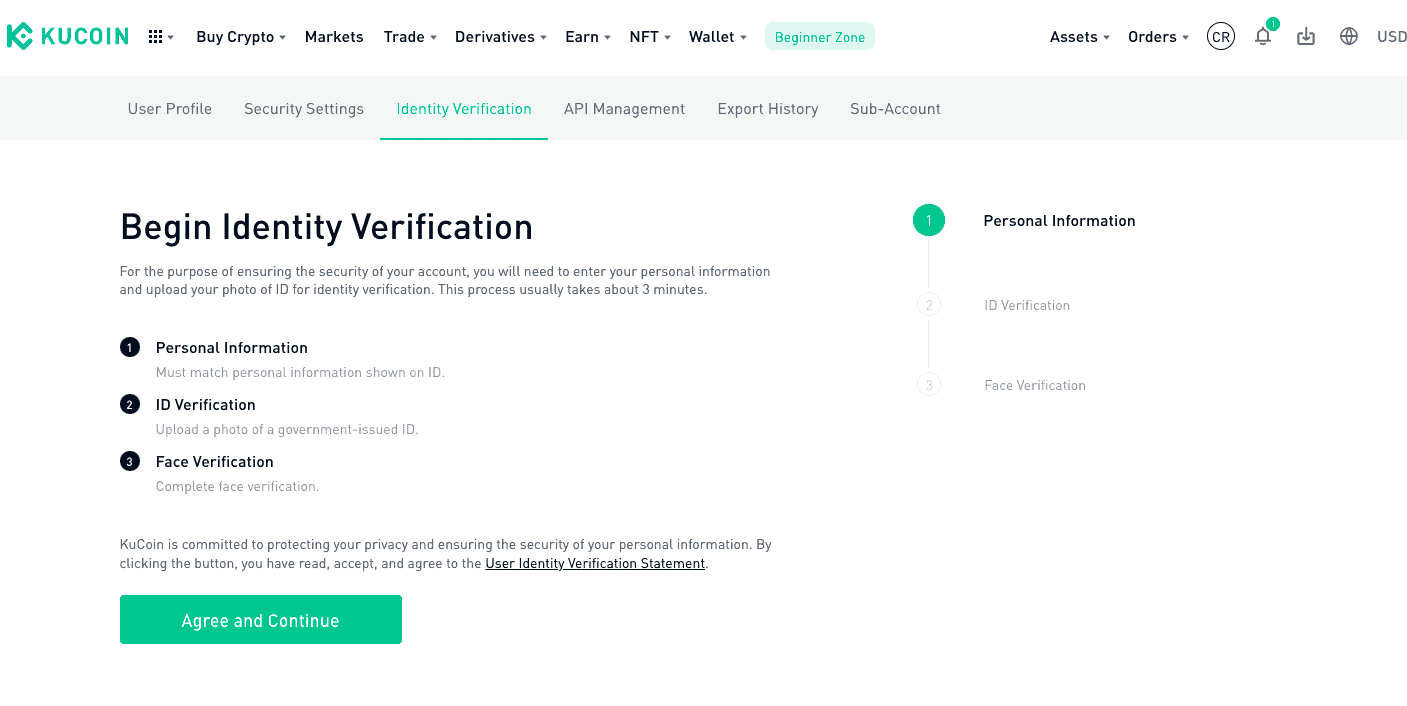 Prepare an official ID document like a passport or a driver's license. The verification process is quite short and takes only a few minutes.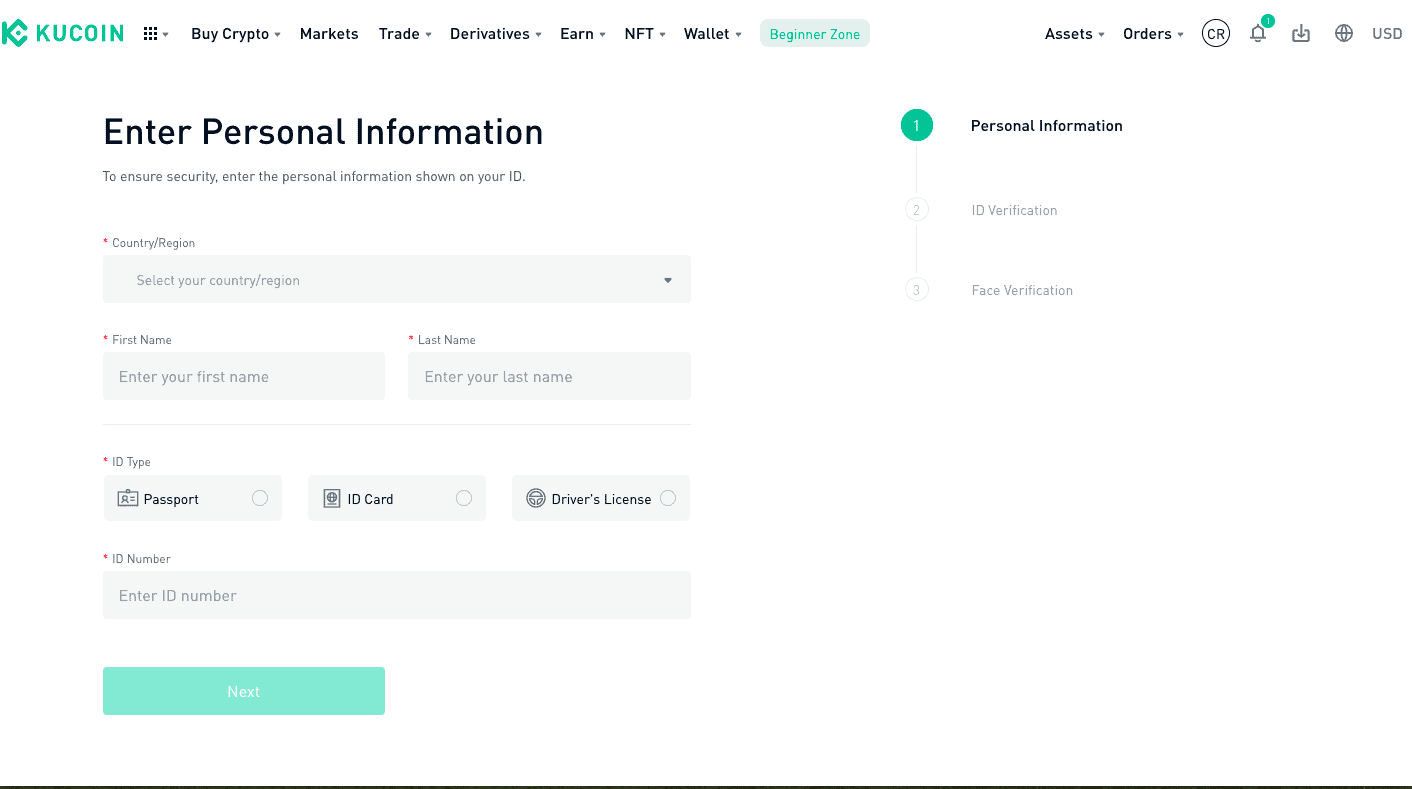 Fill out the information form, ensuring that your personal details match what is written on your official ID. Click "Next." You must upload a photo of your ID document and submit it to face verification to conclude this step.
3. Deposit Crypto
As we said before, you can buy Polkadot on Kucoin with other digital currencies. If you own digital assets and are interested in this option, continue reading. If not, you can skip this step. 
Hit the "Assets" tab on your dashboard to see an overview of your balances. Click "Deposit" and choose the digital asset you will transfer to Kucoin.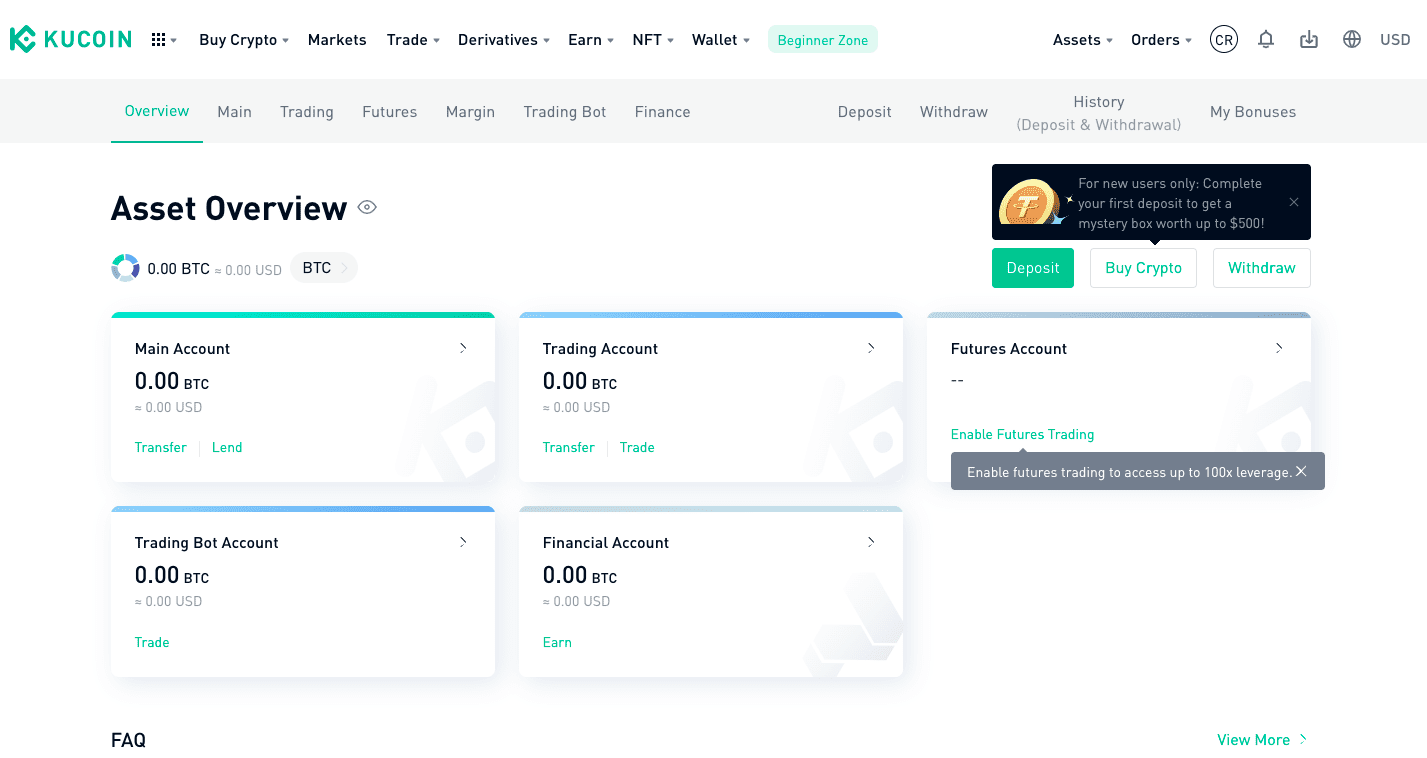 You will receive a withdrawal address for the coin you picked. Go to your external wallet, and use this address to withdraw your coins to Kucoin!
However, there is one rule you should always remember: You need a separate wallet address for each cryptocurrency. Let's say you generated an address for USDT. You must only use this address for USDT transfers. If you try to send another cryptocurrency, it may get lost, and you may lose your funds. 
4. Navigate to the Relevant Screen to Buy
To buy Polkadot with fiat currency, hit "Buy Crypto" and  select either "Fast Trade" or "Third-Party." P2P transactions aren't available for Polkadot.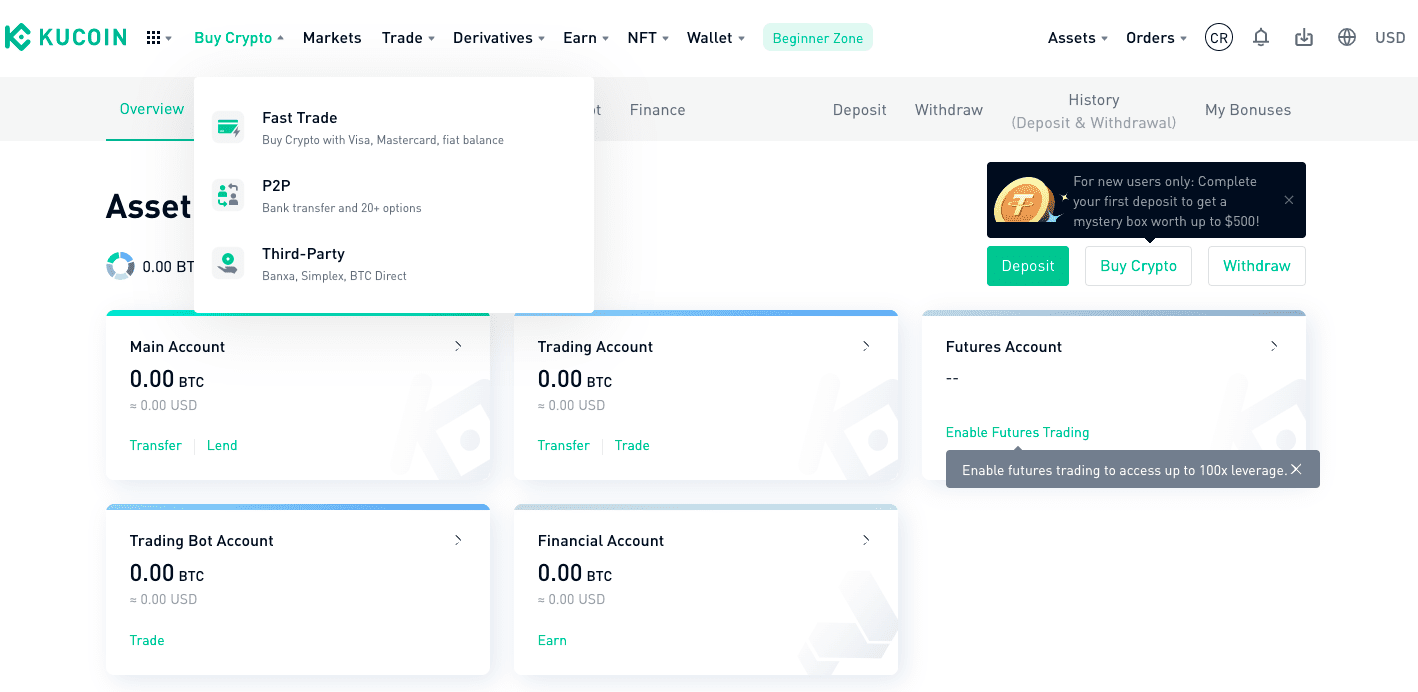 With Fast Trade, you can connect a credit or debit card to your Kucoin account to make instant purchases. 
Third-party lets you buy DOT through third-party channels like Banxa, Simplex, and BTC Direct.
Fast Trade
If you select Fast Trade, you can buy Polkadot by filling out a simple order form.

There are plenty of payment methods, including credit and debit cards.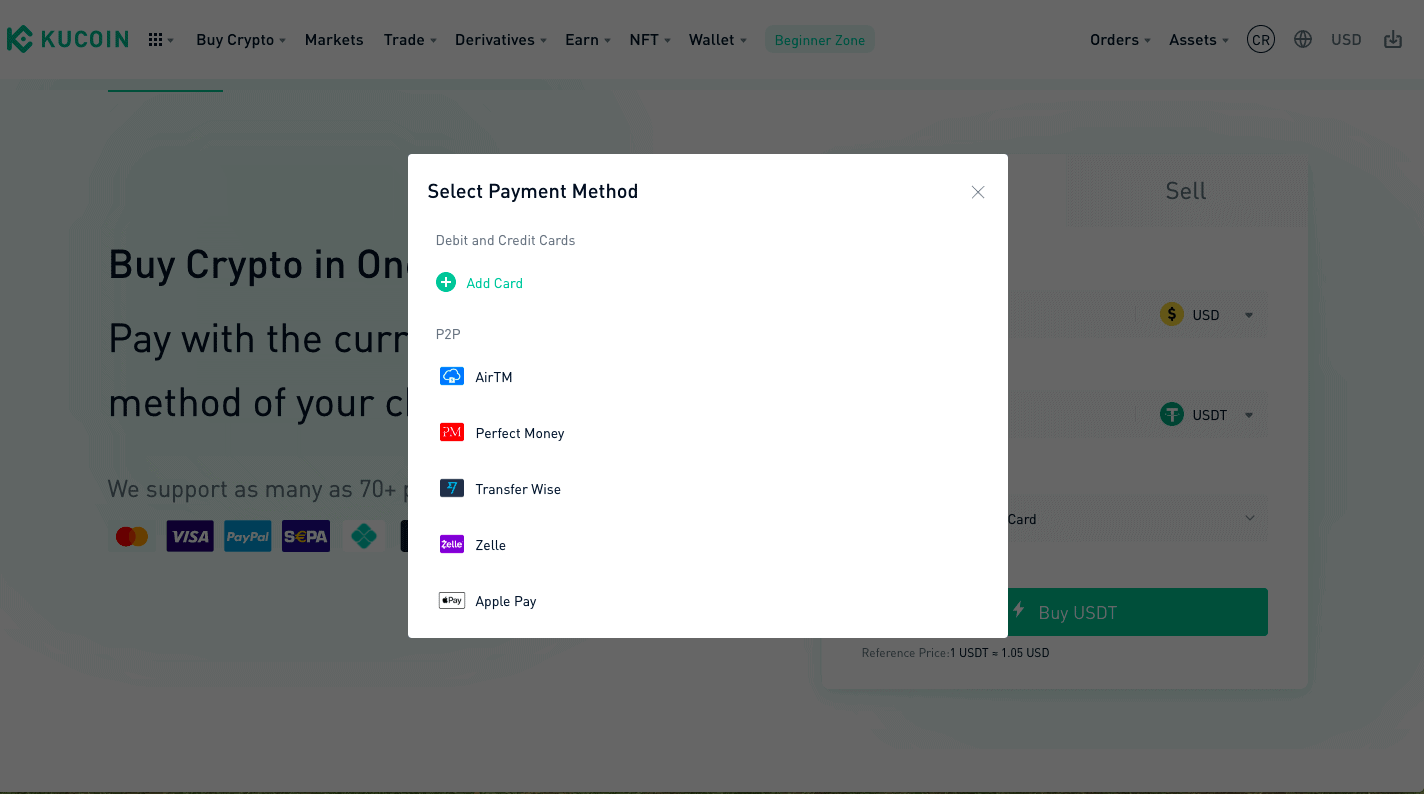 Select the payment method you want to use. If you click "Add Card", you can enter your card information and use it for your purchase.
Click "Buy DOT" to finish your transaction. Before it's finalized, you can see an estimate of how much DOT you will get, as well as all the fees that apply.
Third-Party
If you can't buy DOT through Easy Buy for any reason, you can always use a third-party service like Banxa or Simplex.
These third-party processors sell crypto at set rates and add a small processing fee. However, their rates are usually more expensive compared to exchange prices due to high spreads.
Fill out the third-party order form. First, select DOT as the asset you want to receive and enter the amount you would like to invest in Polkadot.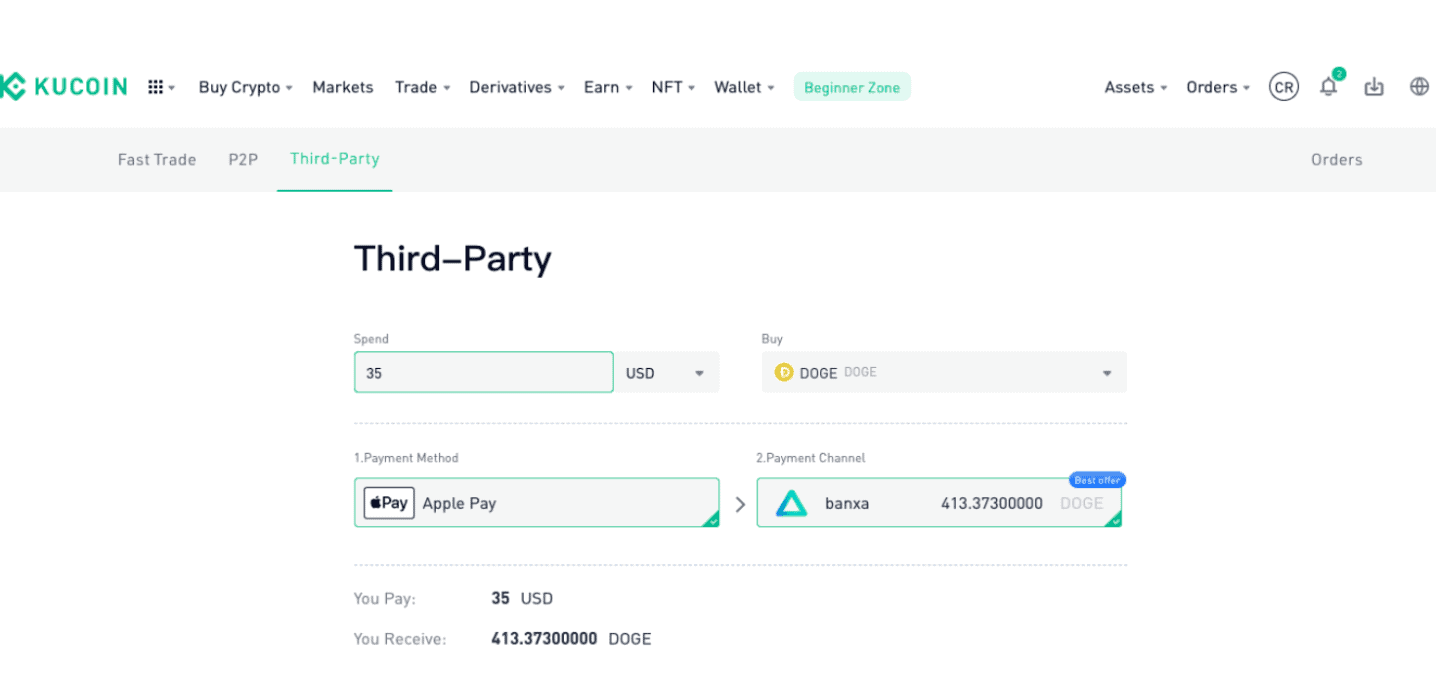 Check out the payment methods that are available. Some payment processors may offer better prices or cheaper fees.
When you hit "Confirm," you will be redirected to the payment page. Approve the transaction, and you are done.
How to Buy Polkadot with Crypto
If you transfer digital assets to Kucoin, you can exchange them for Polkadot in the spot market. Kucoin, like many exchanges, offers stablecoin pairs for most altcoins, including Polkadot. So if you have USDT or USDC, you can exchange them for DOT pretty easily.
If you have another digital asset, you can trade it for USDT or USDC first. 
Click "Trade" and go to "Spot Trading." In the interface, type "DOT" in the markets panel to select a pairing.
Next, you can place an order to buy DOT. Simply enter the amount you want to spend and hit "Buy" to complete the purchase.
If you place a "Market" order, your purchase will be executed very soon, at the market price. If you place a limit order, you can set the price you are willing to pay for DOT, and your order will be executed once the asset prices fall.
And that's How to Buy Polkadot on Kucoin guide! If you found it helpful, take a look at our exchange reviews and other guides.