How to Buy Polkadot on Huobi
Today we are going to help you learn how to buy Polkadot on Huobi. But before we start, you may want to take a look at our Huobi review to learn more about the exchange. Huobi is known for its mysterious links to Justin Sun, a controversial figure in the crypto ecosystem.
Here is how to buy Polkadot on Huobi.
1. Register an Account on Huobi
Go to the Huobi website and register for an account.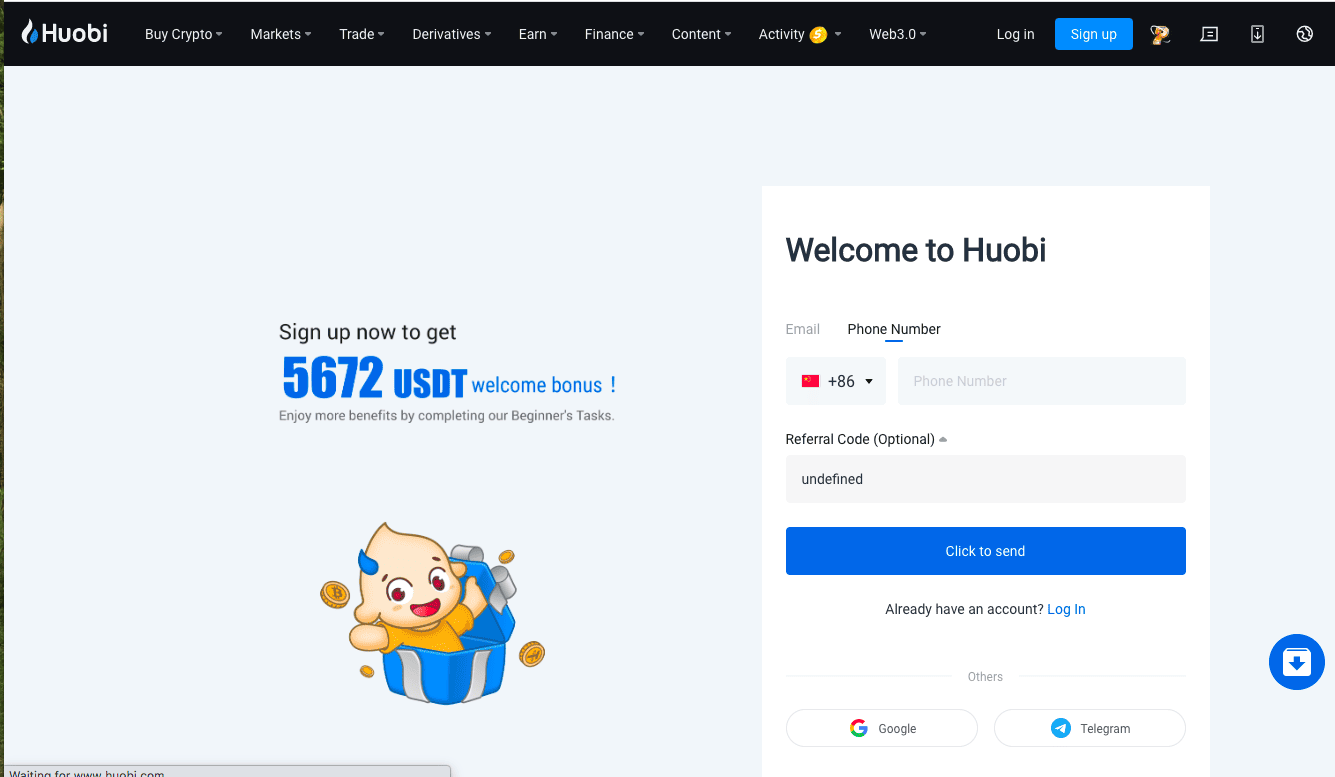 2. Get Verified on Huobi
Select the profile symbol on your dashboard, and hit "Verification."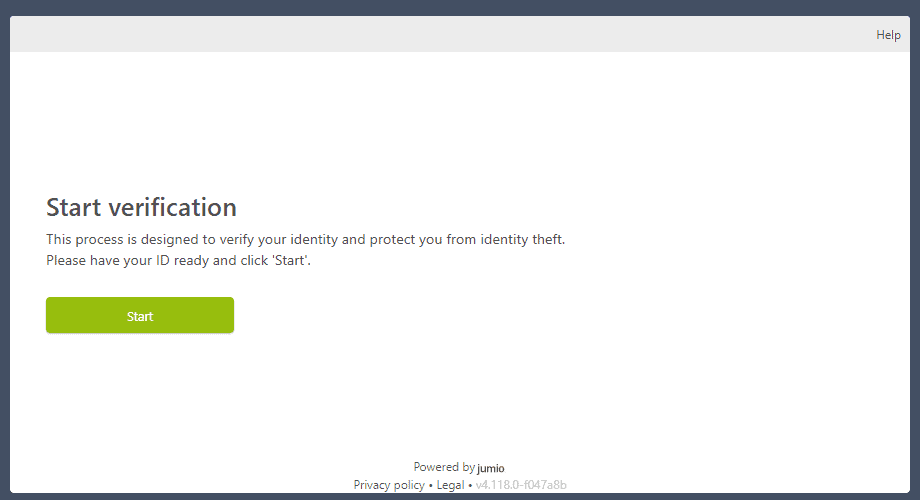 Huobi has a three-step verification scheme. You must select your country, upload a valid ID, and pass face verification.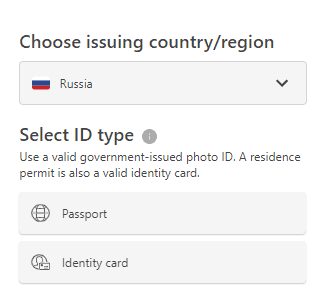 The accepted ID types vary by country. Choose the country of your residence and prepare the necessary ID document.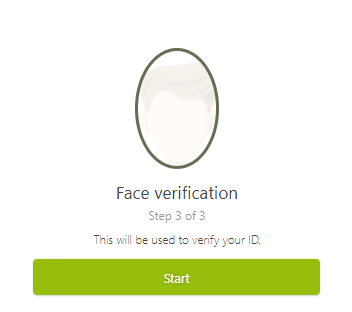 Once you upload your ID, all you have to do is pass face verification. You can easily complete this step in a few minutes if you have a working webcam. 
Once you are verified, you are allowed to use fiat currencies to buy crypto assets on Huobi. You may want to increase your verification level to access advanced trading features, but it's not mandatory.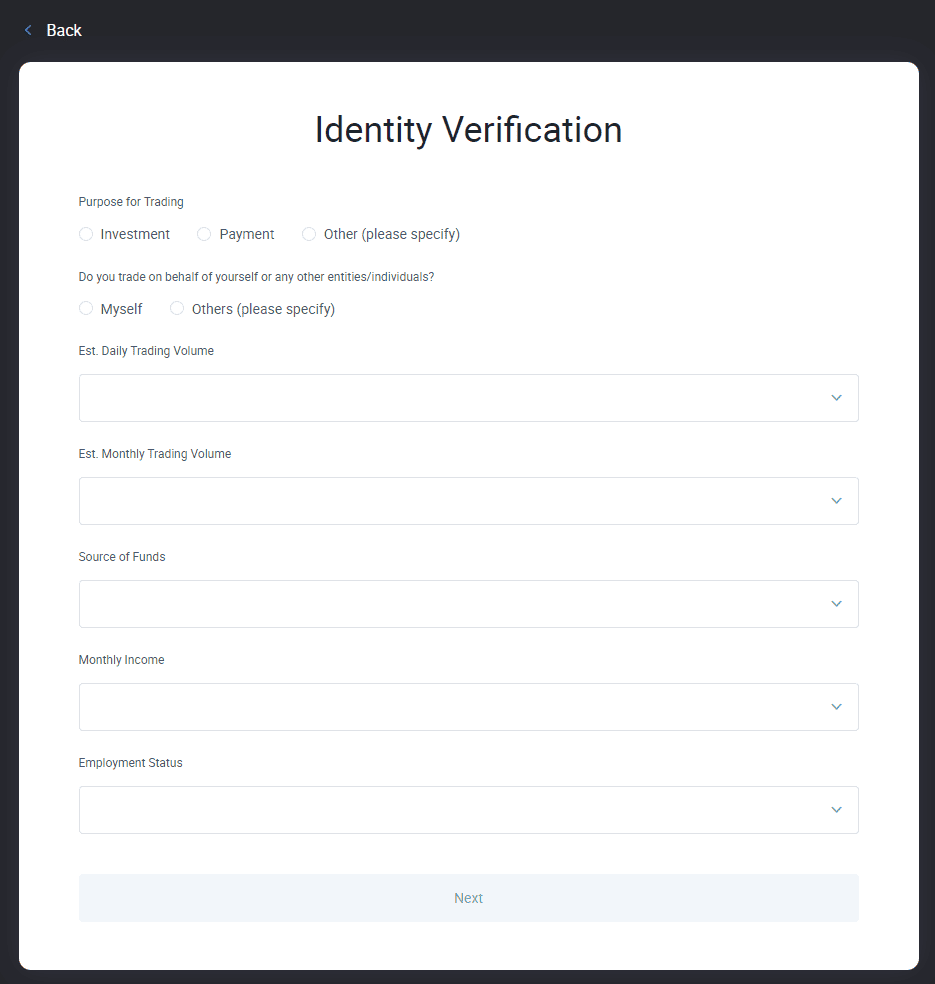 3. Deposit Funds/Crypto
To make a deposit, go to the "Balances" tab. You will see an overview of your assets. Use the menu on the left side of the screen to select "Exchange."
This page displays your Huobi exchange account balances and offers a list of assets Huobi supports. 
You can deposit crypto or fiat currencies to your account through this page. Search for the asset you want to transfer and click "Deposit."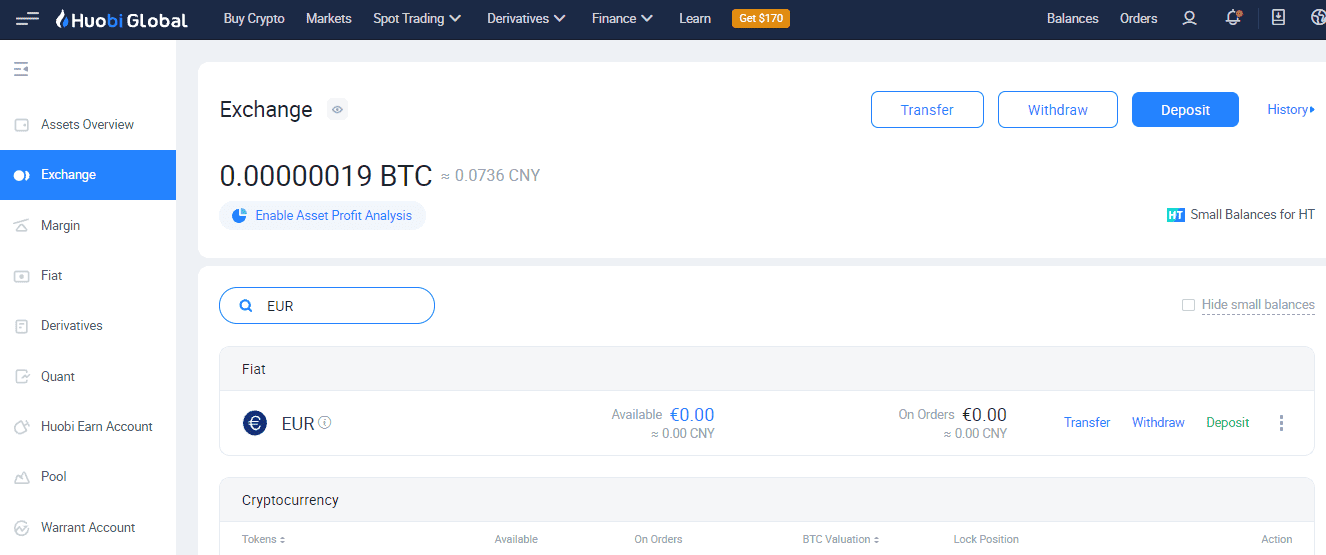 If you want to make a cash deposit, all you have to do is to select a currency, and a payment method.
Please note that you can only make a deposit from a bank account under your name.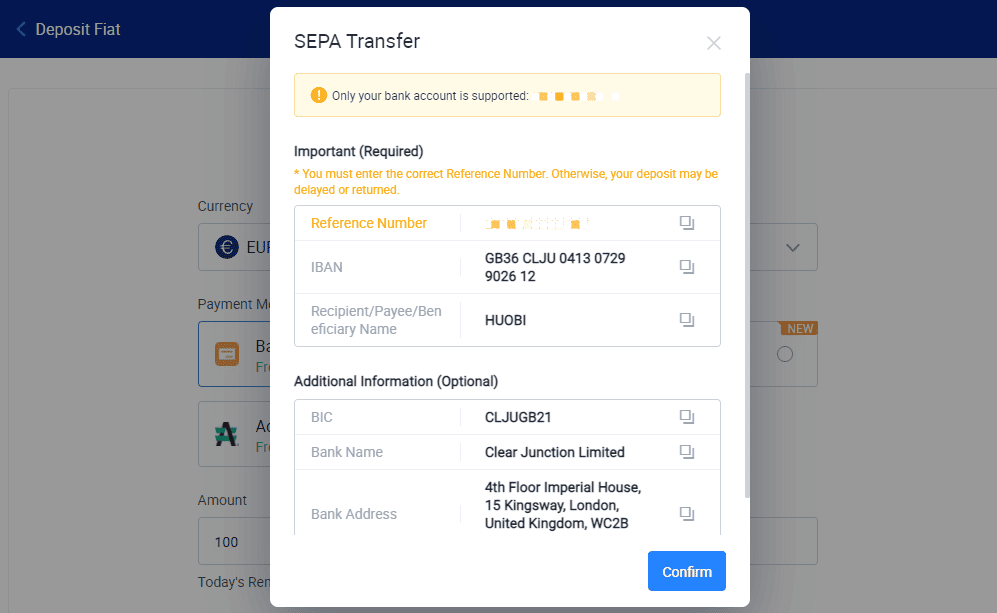 Click "Confirm" to complete your deposit.
If you want to deposit a cryptocurrency, the steps are the same. Find your digital asset on the list, and click "Deposit."
Instead of a deposit form, you will get a deposit address for that currency. You can use this address to send your cryptocurrency to Kucoin.
4. Navigate to the Relevant Screen to Buy
Whether you deposited fiat or cryptocurrencies to your account, you can trade them for Polkadot on the spot market.
To start, select "Spot Trading" from the "Trade" menu.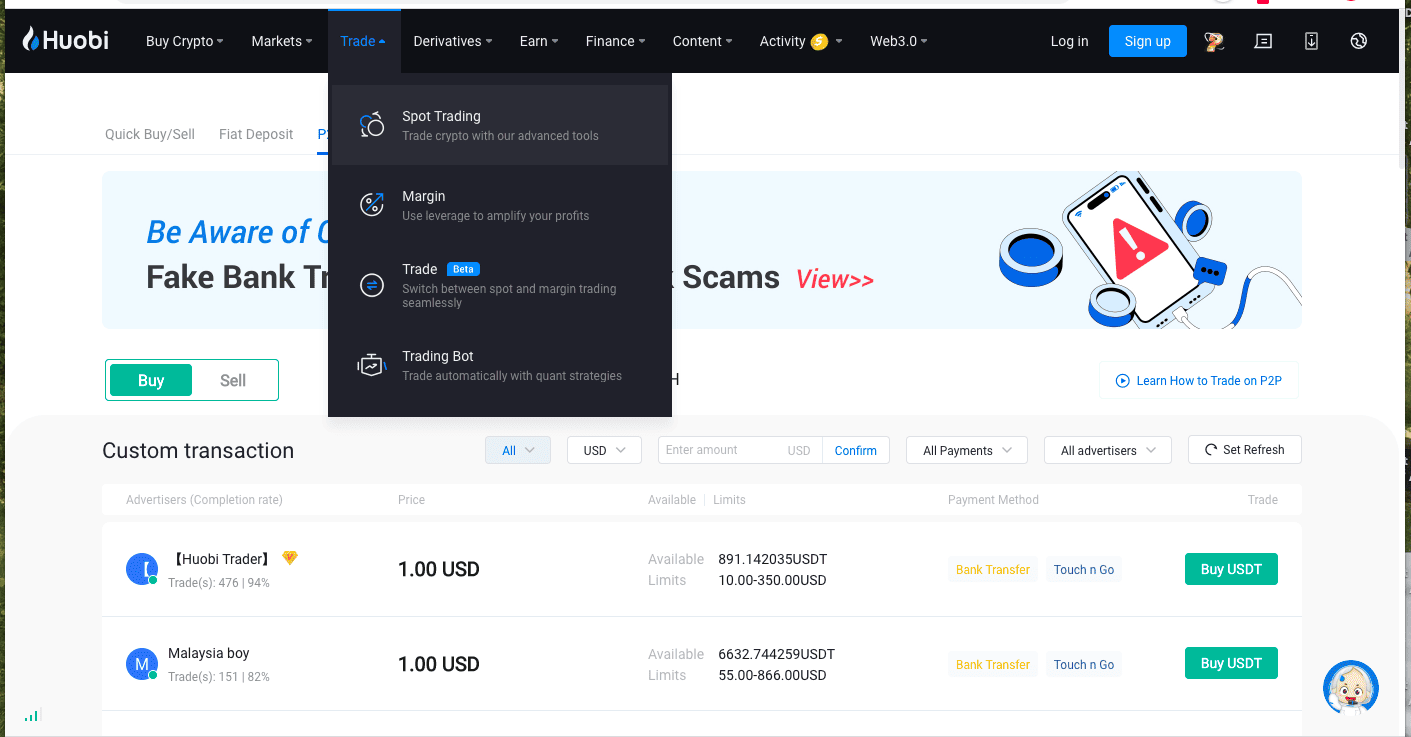 You will see a list of all the available trading pairs on the left side of the page. Since you want to buy DOT, our first goal is to see which currencies you can trade for DOT.
Thankfully, there is a handy search box here. Type "DOT" in the search box, and you can see all the available pairings.
If there is a trading pair for a currency you hold, your job is easy. Let's say you deposited 100 Euros to the platform. If there is a DOT/EUR pairing, you can click on it and scroll down to place an order.
It's the same for any other currency pair. For example, if you have USDT, you can click on the USDT/DOR pairing to make a purchase.
Things get a little complicated if you hold a currency that does not pair with DOT. If that's the case, you must trade your assets for a cryptocurrency that pairs with DOT. In these situations, USDT is always a safe bet but you can make sure by going through the available pairings.
Once you have the right pairing, scroll down to see the order form. Here you can place a purchase order by filling out the form.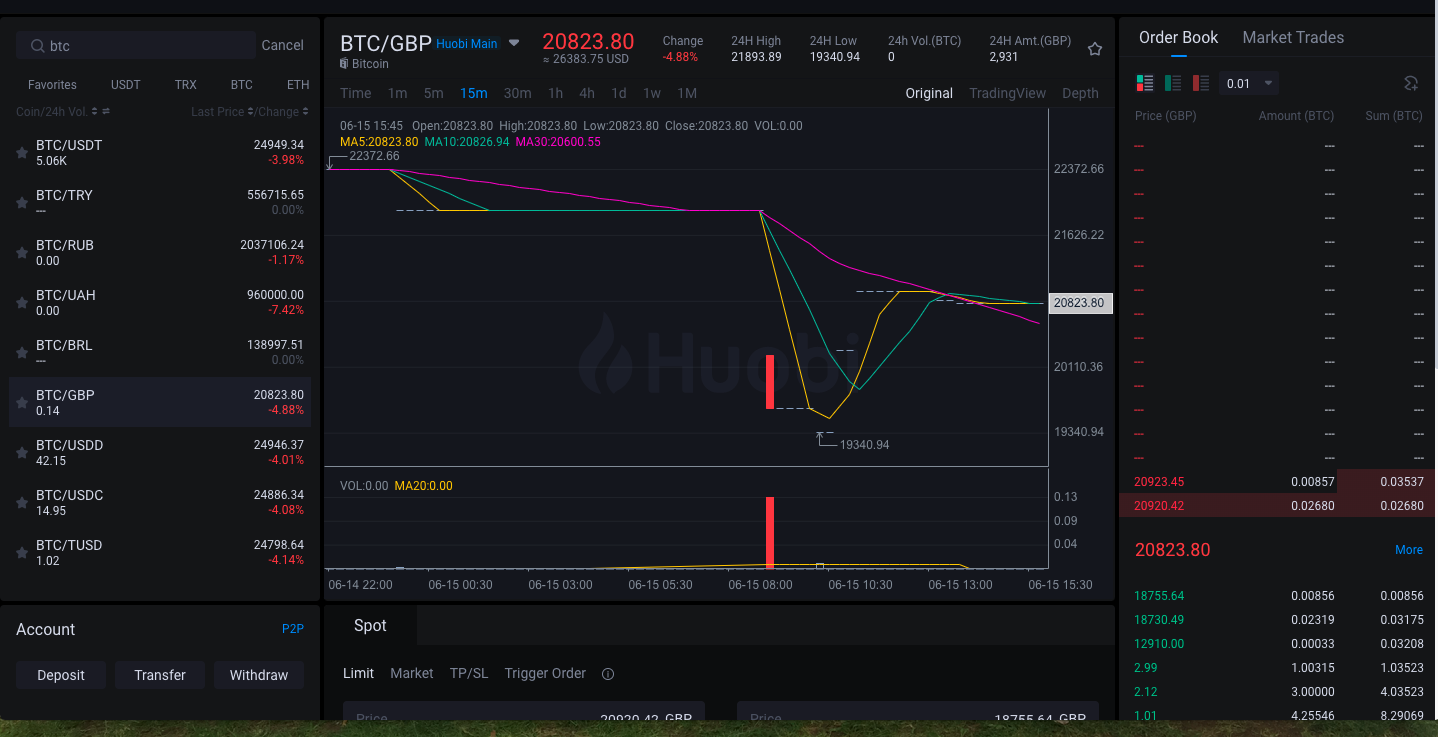 You will have two options: You can either place a market order or a limit order. With a market order, Huobi gives you the best available price for Polkadot, and your order is executed quite fast.
If you place a limit order, you can decide the price you want to pay for DOT. Your order will be executed once another person places a sell order that matches your price.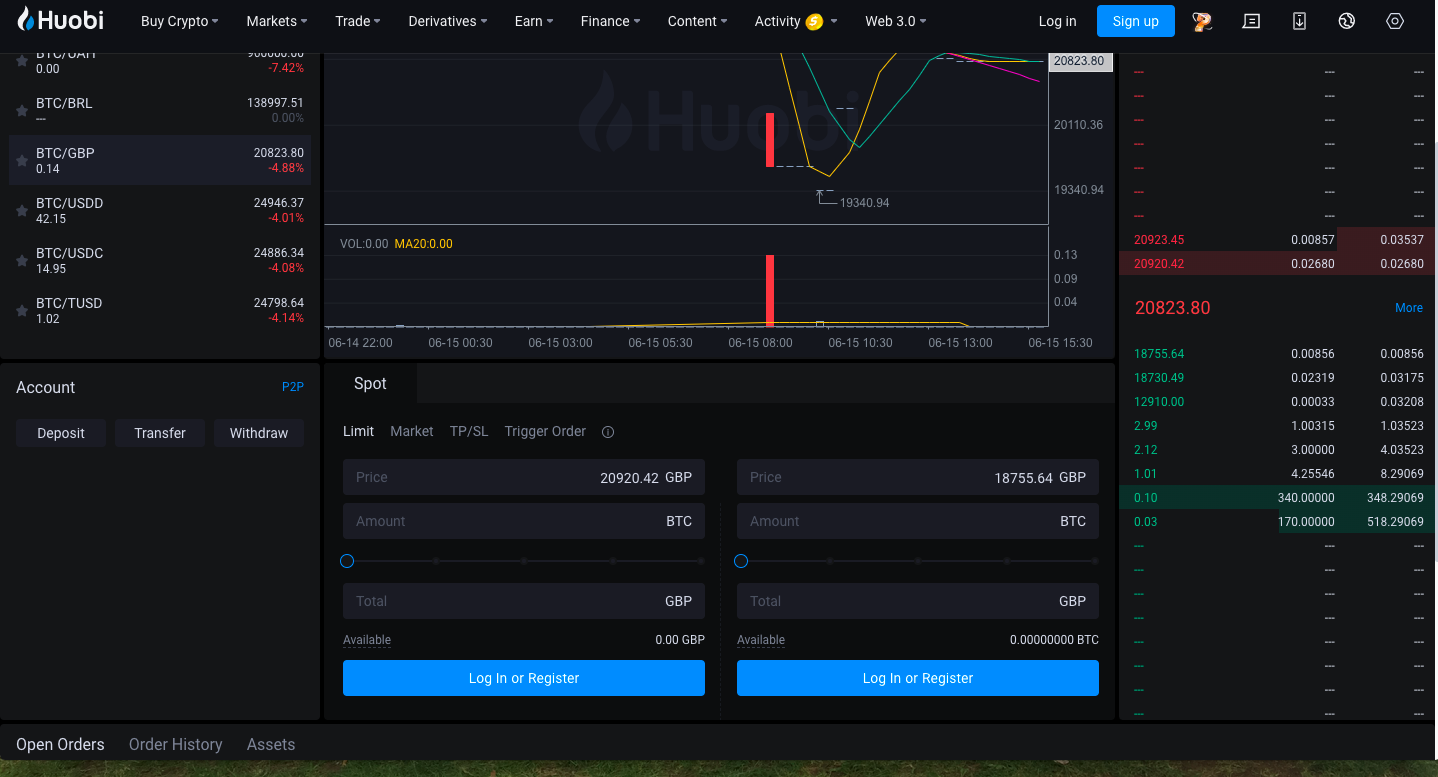 Hit "Buy DOT," and you are done!
If you liked our "How to Buy Polkadot on Huobi" guide, you may also enjoy out exchnage reviews and guides!