How to Buy Polkadot on Bitmart
Do you want to learn how to buy Polkadot on Bitmart? It's easy! Follow our guide to buy DOT on Bitmart in 3 easy steps.
A Step-By-Step Guide on How to Buy Polkadot on Bitmart
1. Register an Account
First up, sign up for Bitmart.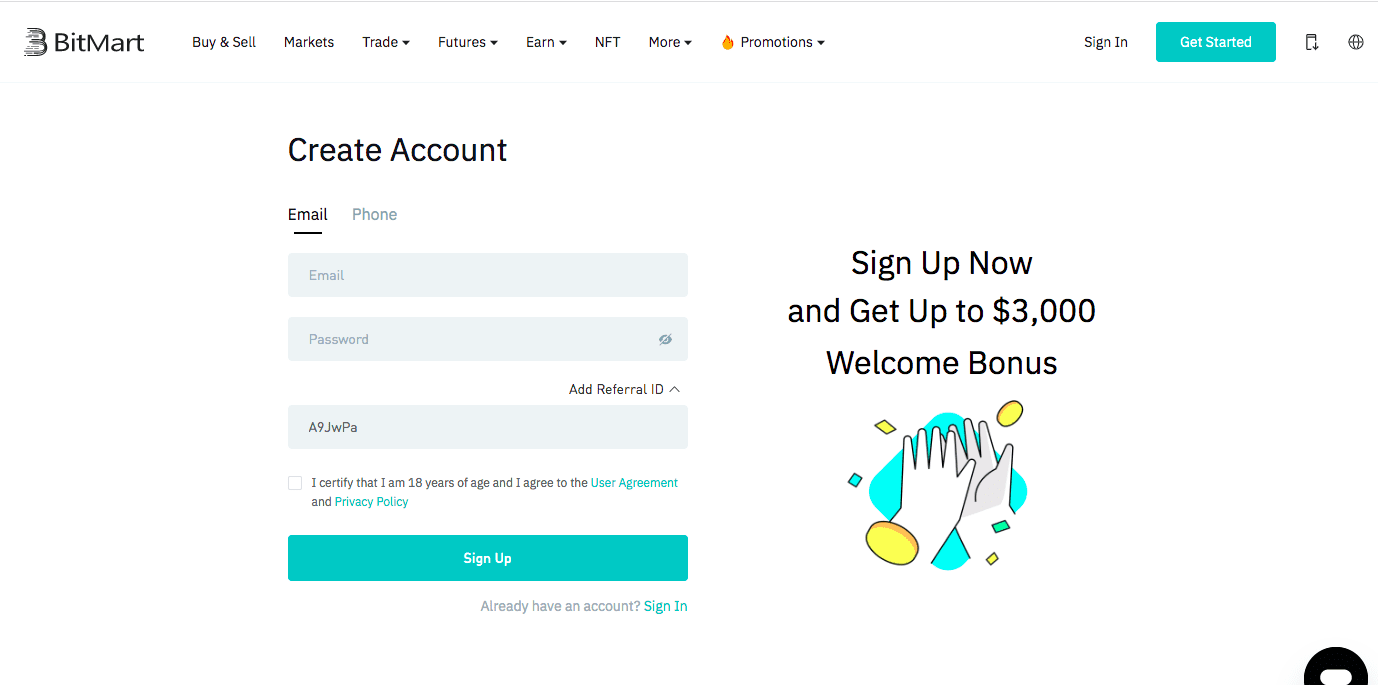 2. Verify Your Account
After you log in, click on your username and select "Verification."
Completing Level 1 verification allows you to buy Polkadot on Bitmart with fiat currencies.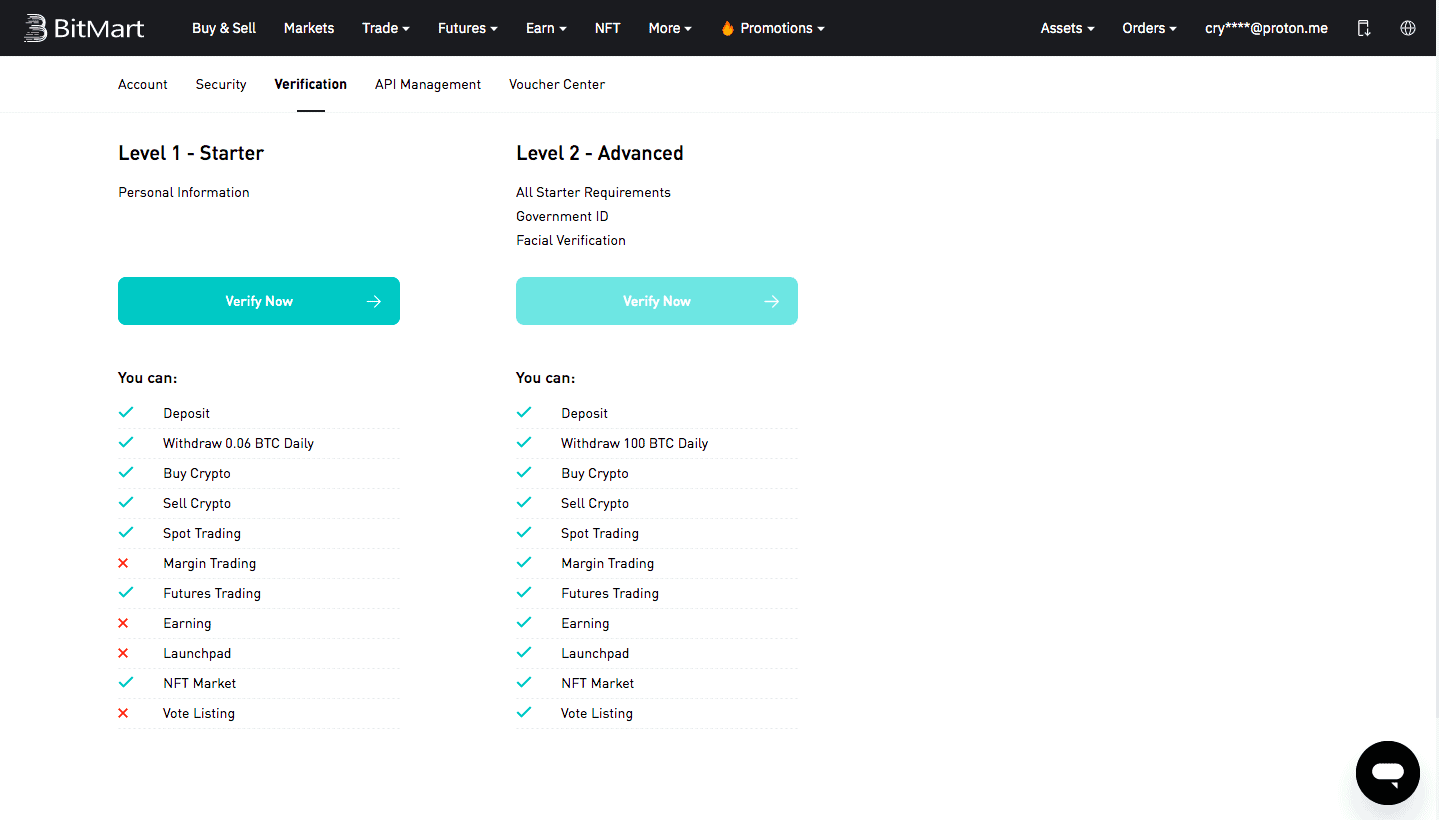 If you want access to features like vote listing and margin trading you can complete Level 2 Advanced verification.
Hit "Verify Now" and enter your personal details. You can't change the information on this form once you submit it so it's important to fill it out carefully.
Please make sure your country of residence matches your ID. Certain features aren't accessible to some locations and it's very hard to change your residency once you submit this document.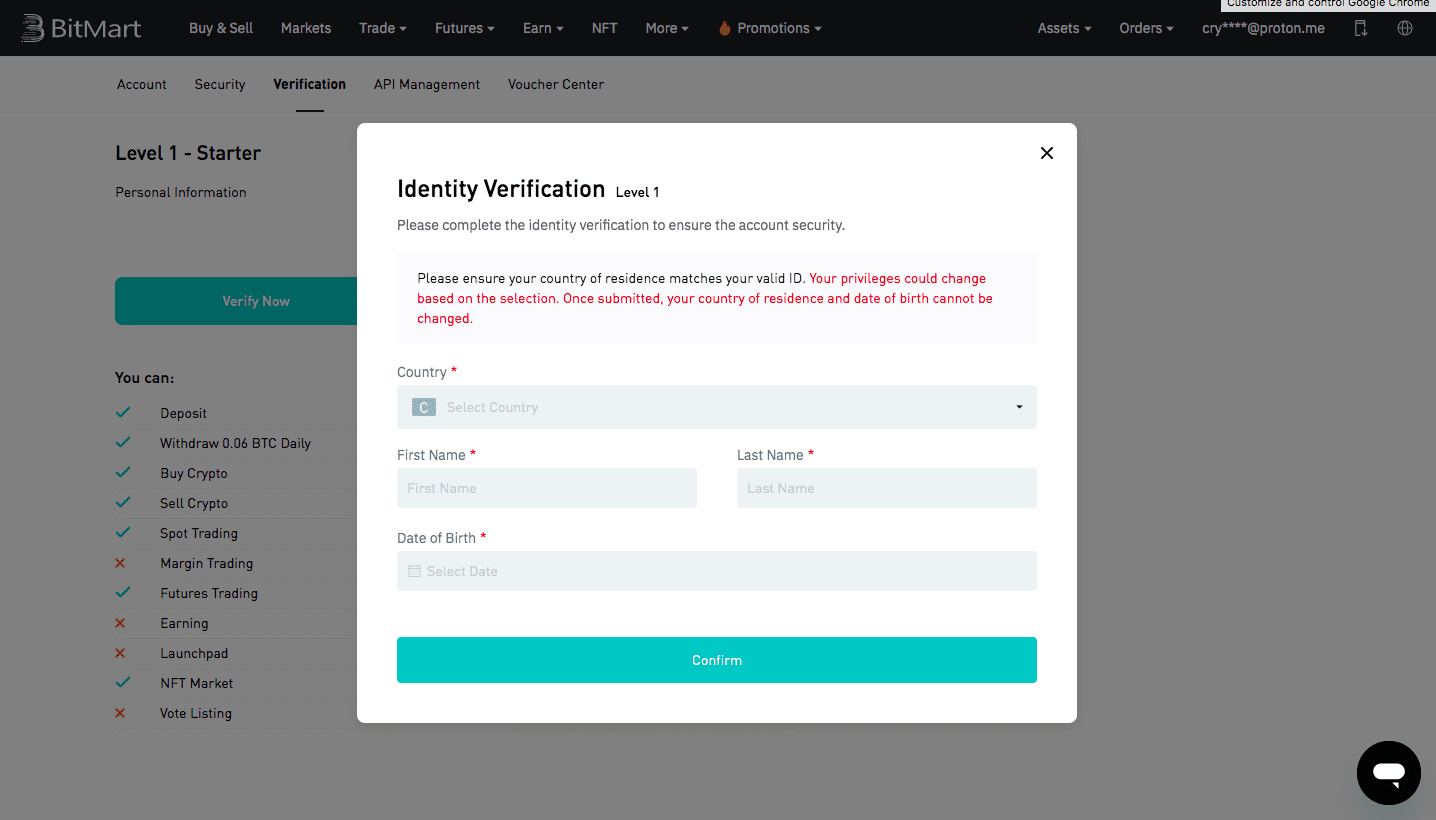 3. Buy Crypto
Click "Buy & Sell" on your dashboard. You will see a buy form that helps you buy many digital assets.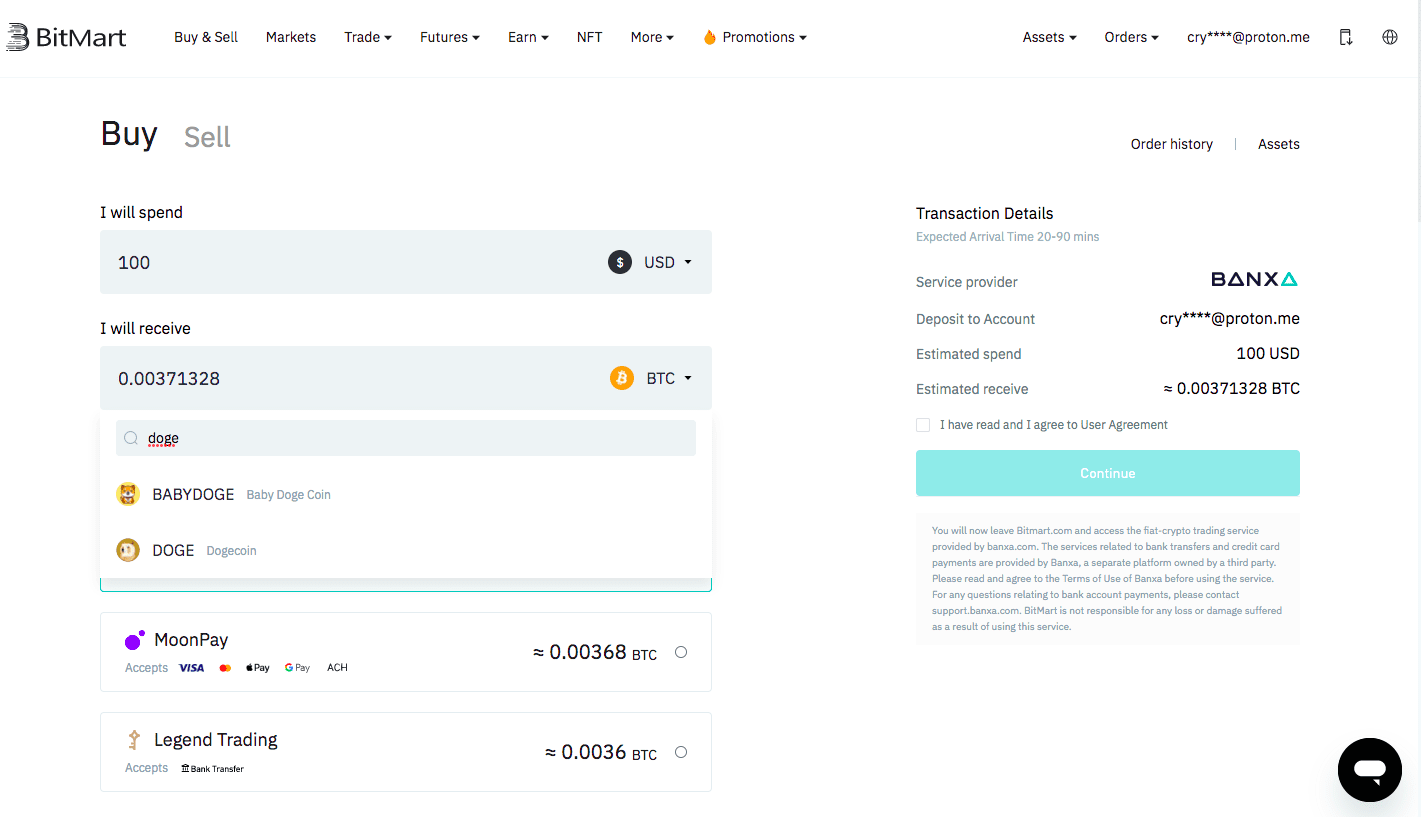 As you can see, all you have to do is select the currency of your payment, the digital currency you want to receive (DOT), and a payment processor.
Bitmart supports the Banxa, Moonpay, Simplex, Alchemy Pay, and Legend Trading channels. You can select the best option for you and review the estimated fees before you continue.
Once you click "Continue," you will go to the payment channels platform to finish your transaction. You can sign up or sign in to your payment account (for example, Banxa) and complete the purchase.
If you liked this guide on how to buy Polkadot on Bitmart, check out our exchange reviews and further how-to-buy guides.