How to Buy Dogecoin on Bitmart
Dogecoin, launched initially as a joke coin, became a phenomenon thanks to internet popularity. While the asset is mostly worthless due to its massive total supply, it remains a popular cryptocurrency many include in their portfolios.
If you want to buy Dogecoin but don't know how to do it, we got you covered. Here is a step-by-step guide on how to buy Dogecoin on the Bitmart exchange.
A Step-By-Step Guide on How to Buy Dogecoin on Bitmart
1. Register an Account
First, log in to your Bitmart account. If you don't have a Bitmart account, click "Sign Up."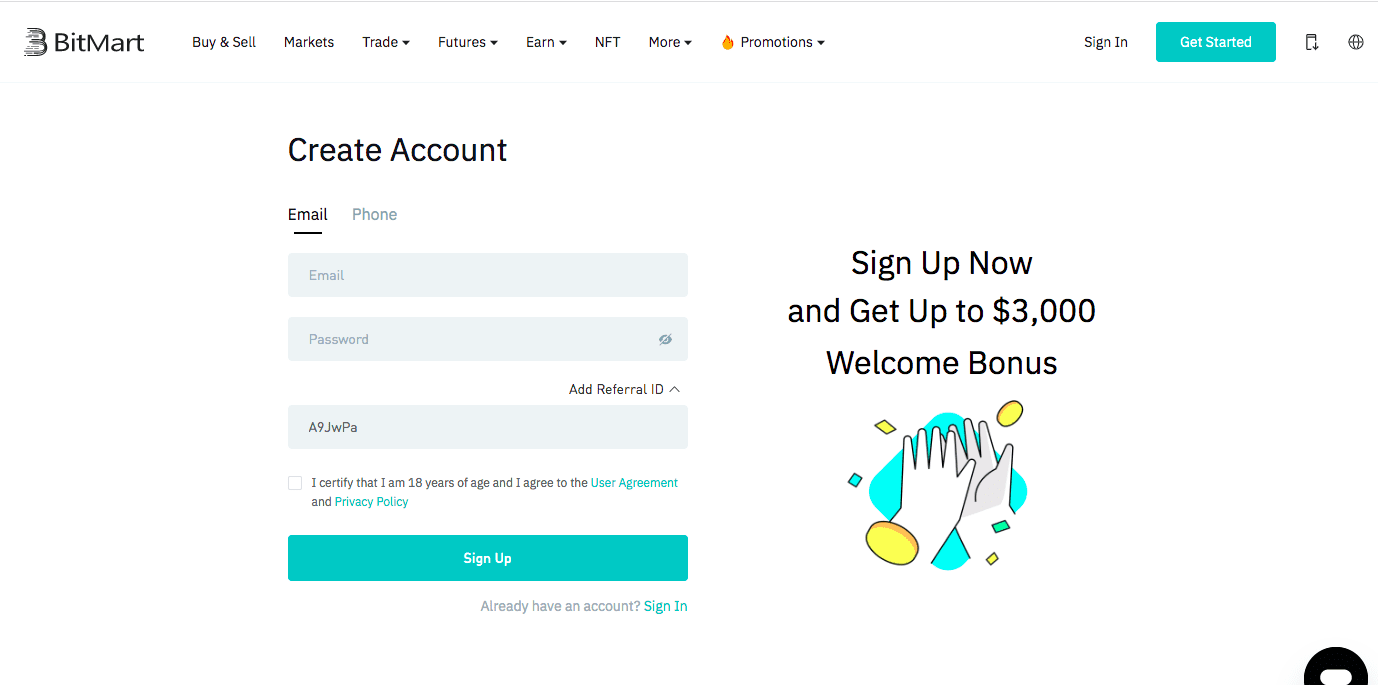 You can create an account with your mobile number or email. You will receive a verification code after you click sign in. Use to code to access your account.  
2. Verify Your Account
You must complete identity verification to deposit and trade on Bitmart. Click on the profile icon on the upper right corner of the homepage and select "Verification."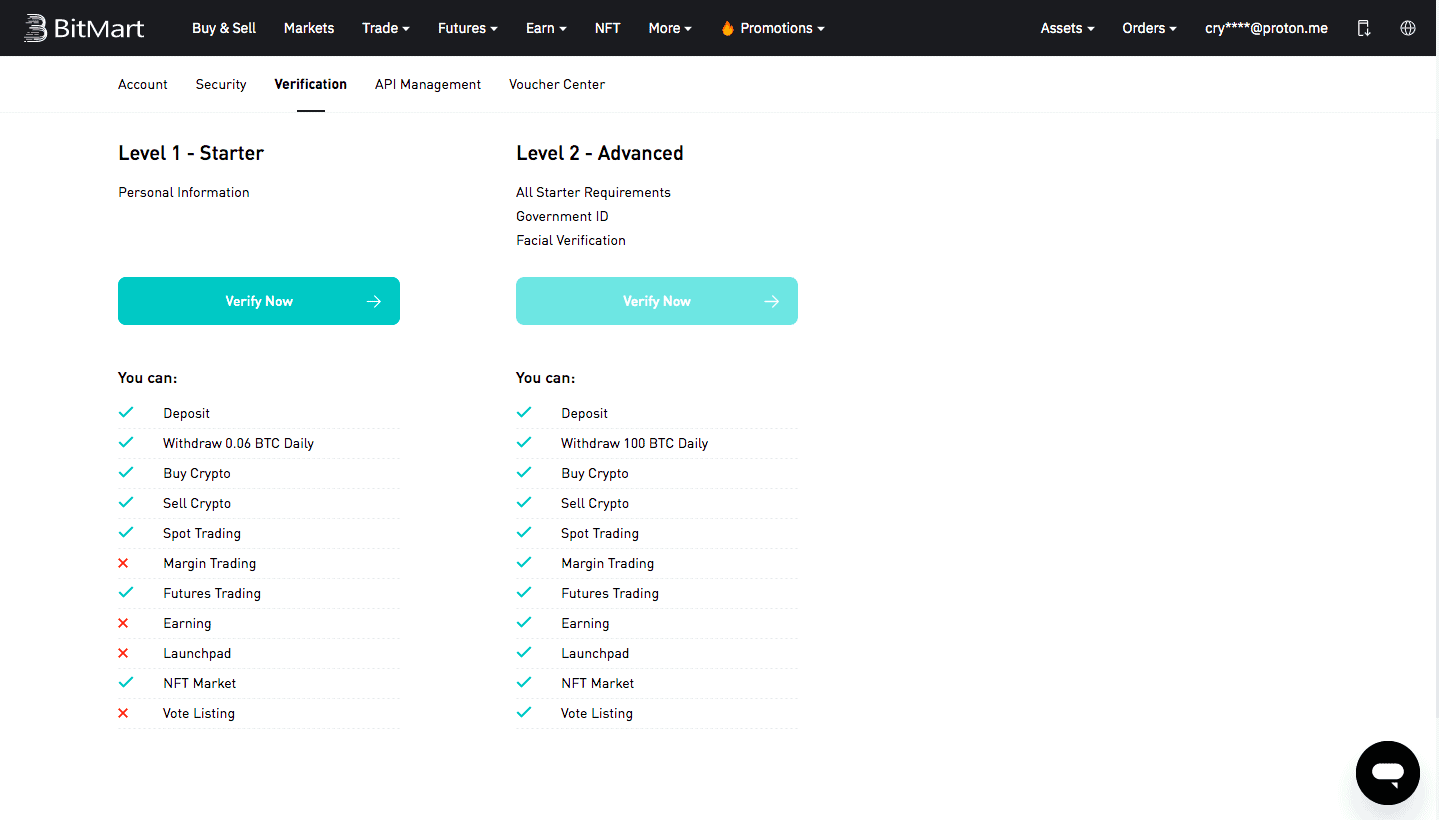 You can pick either level 1 or level 2 verification levels. Verification level 1 is enough to deposit to the platform and buy DOGE.
Click "Verify Now."
Level 1 ID verification is pretty simple – just enter your residence country, legal name, and date of birth. Depending on your home country, you might be asked some questions, but for most users, identity verification is straightforward and can be completed within minutes.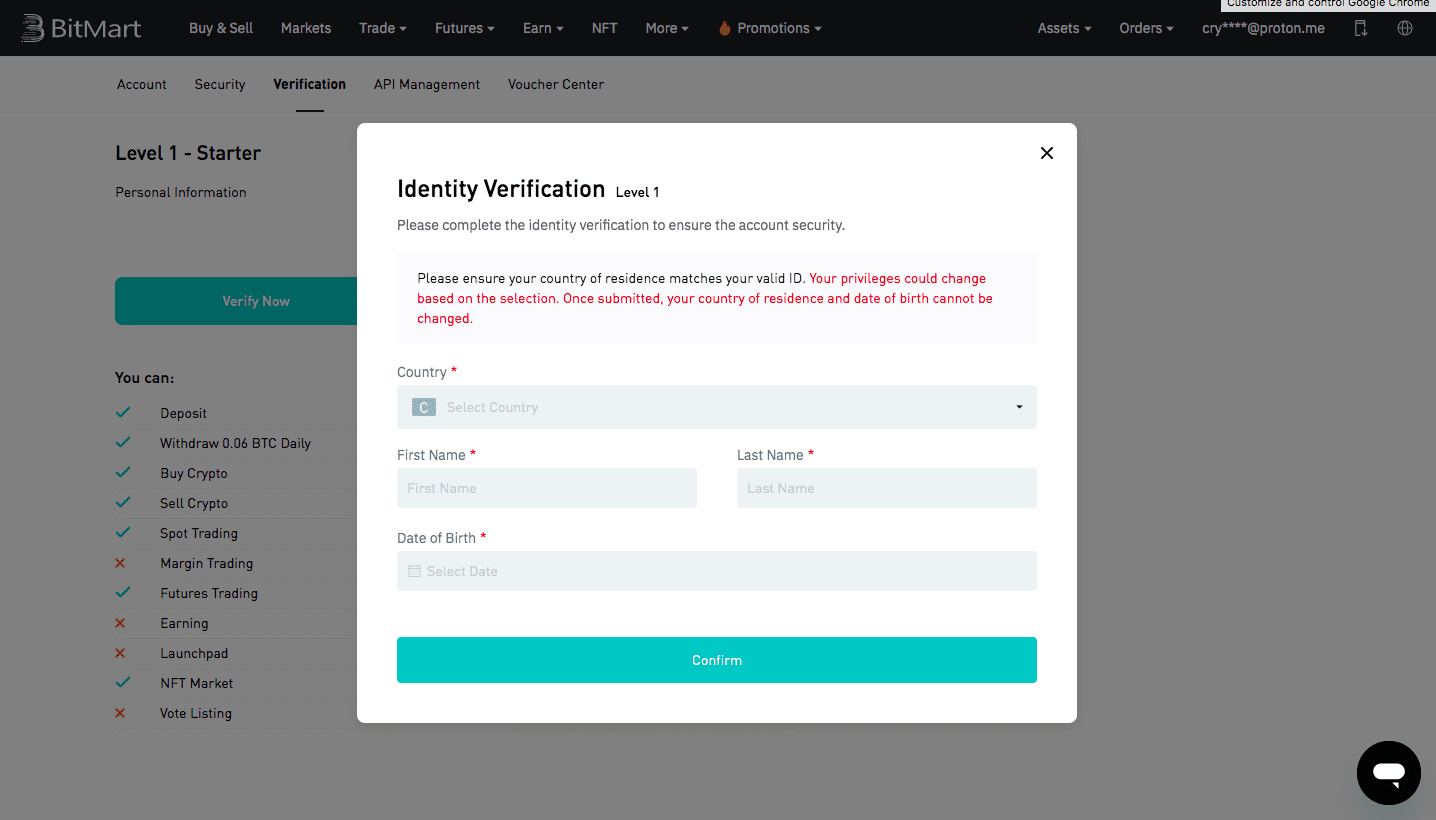 3. Buy Crypto
Once you are done with verification, go back to the home page, and click on the "Buy&Sell" button at the top right corner.
On the new page, adjust the payment currency (for example, USD) and select DOGE from the list of available digital assets. Enter how much you want to pay in the first box. The minimum payment amount is 30 USD.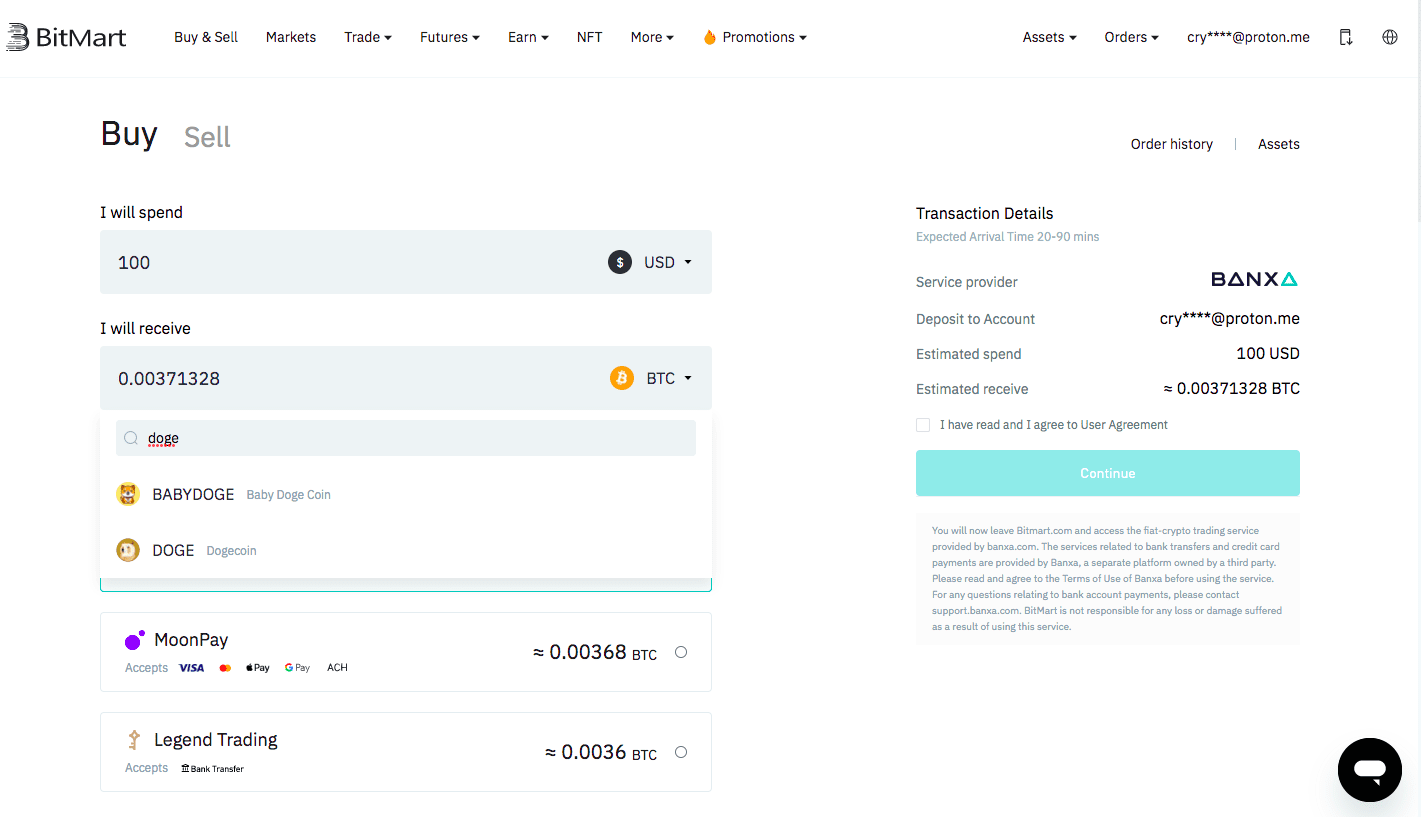 Once you enter the amount you want to buy, you must pick a payment channel. Bitmart offers quite a few third-party options to choose from and helpfully suggests you use the lowest-priced option.
Review the payment details and continue. You'll be redirected to the payment channel page to confirm your order. Review the details and finalize your order.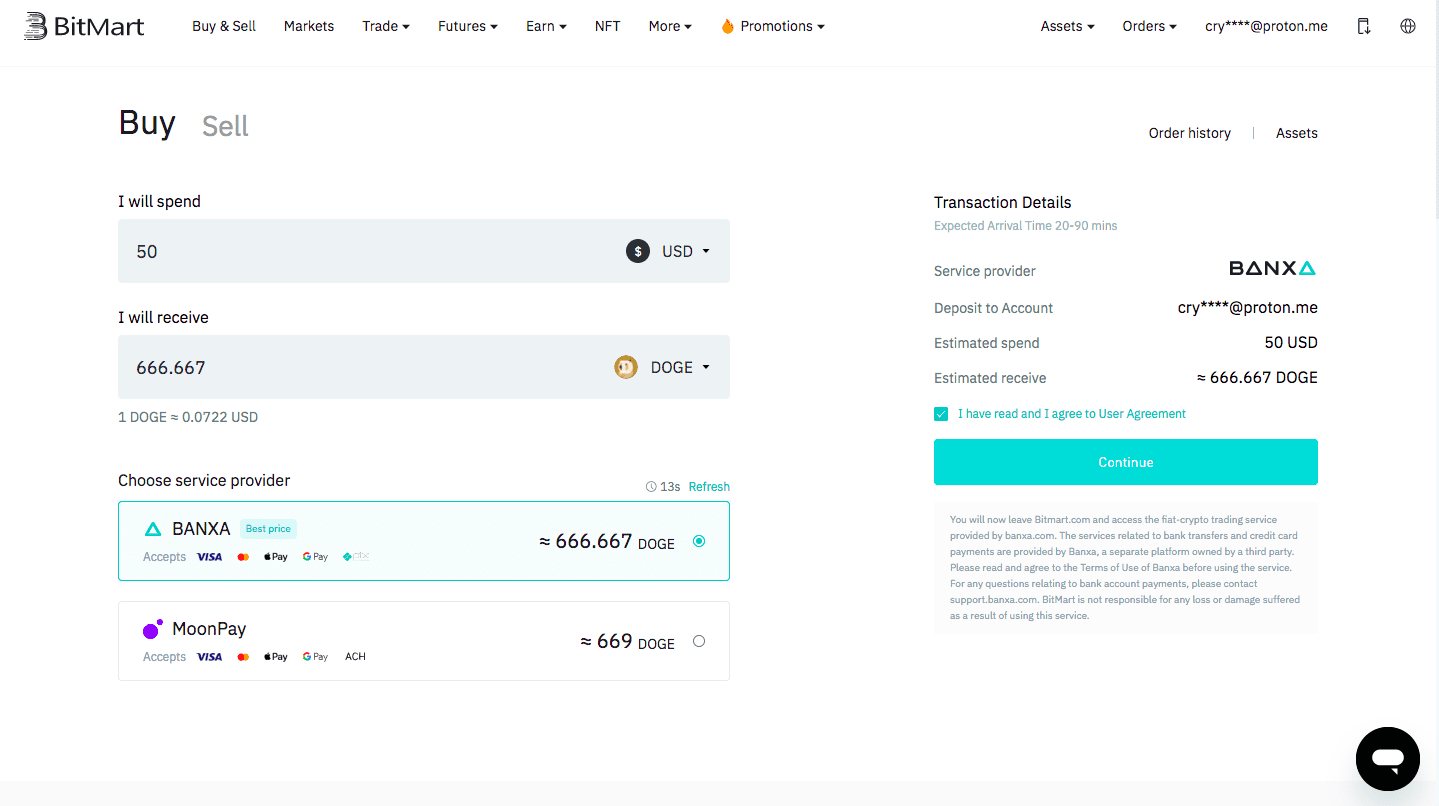 Select one of the payment channels and review your transaction details. Click "Continue" to be redirected to the payment channel to confirm your order. 
Once you review the order details, confirm your purchase. For more information, check out our articles on Dogecoin and the Bitmart exchange.